Word and photos by Julie Weinberger
Mother Nature turned up the heat for sessions 3 and 4 of Windells, with temperatures on the hill creeping into the 70s and 80s. Despite the summer heat, campers did not fail to hike Windells' long lane until closing everyday. 
And, it seems campers just have an endless supply of energy heading back down to the Windells home base. The entire place is pretty much a skate park. And, then there is BOB inside, equipped with all kinds of ramps, rails and even a foam pit and fly bed. Whether it's an après ski basketball game, a skate sesh or a tramp sesh, off hill is just as happening as on hill (I promise I'll have pics of BOB next update).
As you can see in some of the pictures, the high sky is that vibrant summer blue, but lower down, it's a bit hazy. That's not from low clouds, but rather from smoke blowing in from California forest fires, and even a few burns in eastern Oregon during the end of session 3 and beginning of session 4. Pretty crazy how far that smoke traveled.
During session 4, Pep Fujas and Chris Benchetler graced camp with their presence as coaches. Kids were clearly stoked, and seemingly everything on hill would come to a halt when either was jumping. Windells also built a jump for a Level 1 shoot that the coaches got the chance to hit during the day. Tanner Hall and crew were up sessioning that booter, and a slew of other pros have been cruising around the lane getting their summer shred on. 
Seeing the sport's best coaching kids and watching everyone ride side by side is something truly unique to freeskiing. Get on up to Hood and join in...
Whenever the wind wasn't too strong, skiers hit the big step down...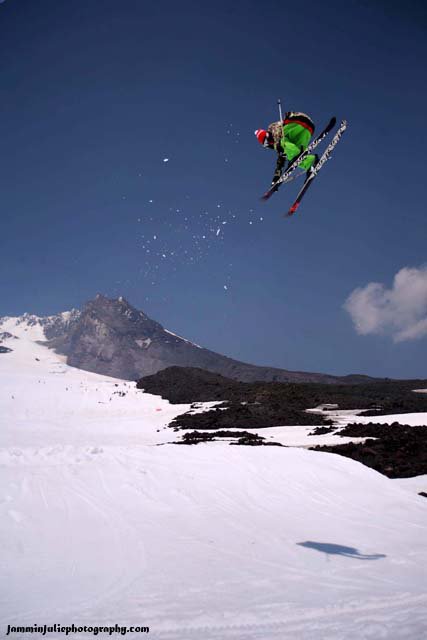 David Lesh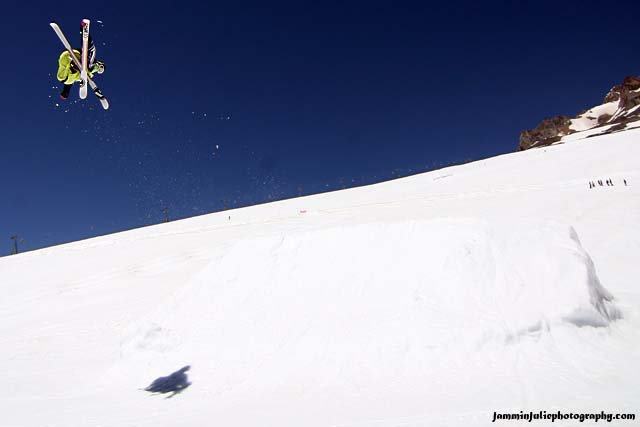 Steve Stepp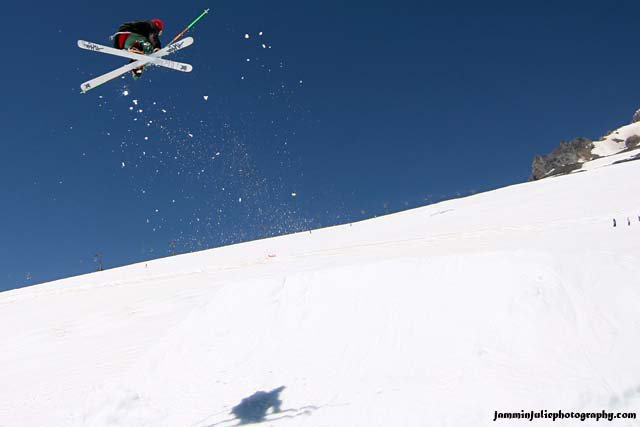 Liam Downey
And instead of just watching their campers from the side, coaches session along side...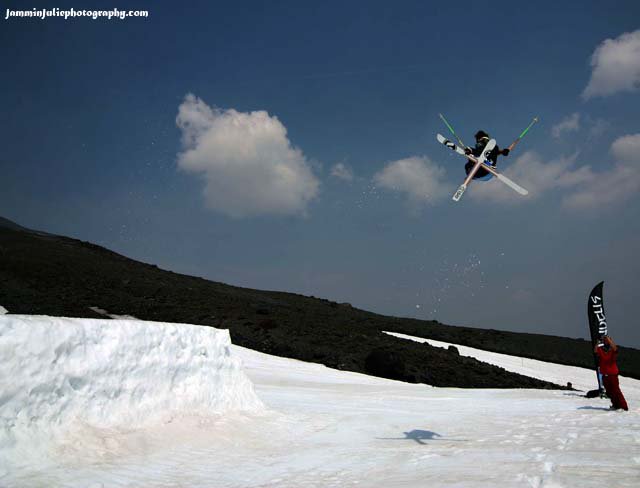 Tom Wallisch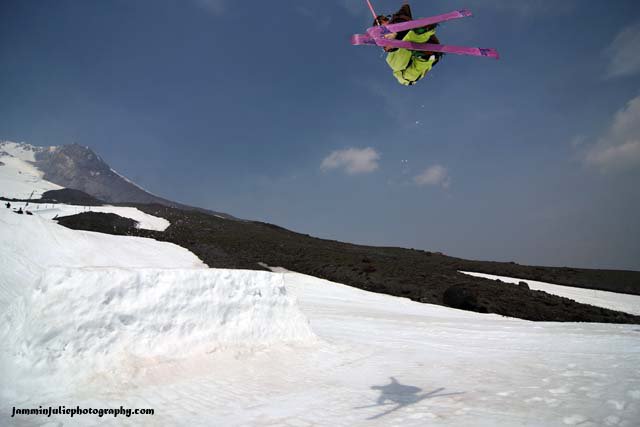 Witt Foster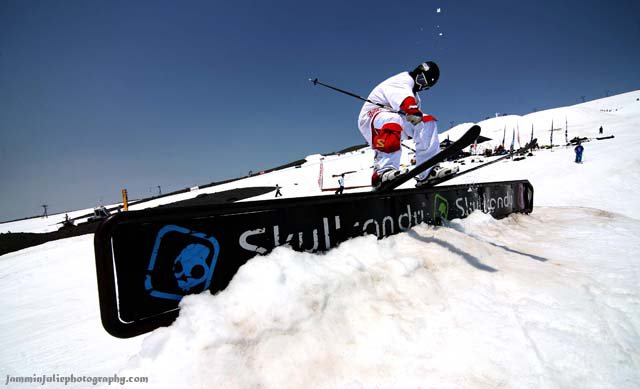 Nick Martini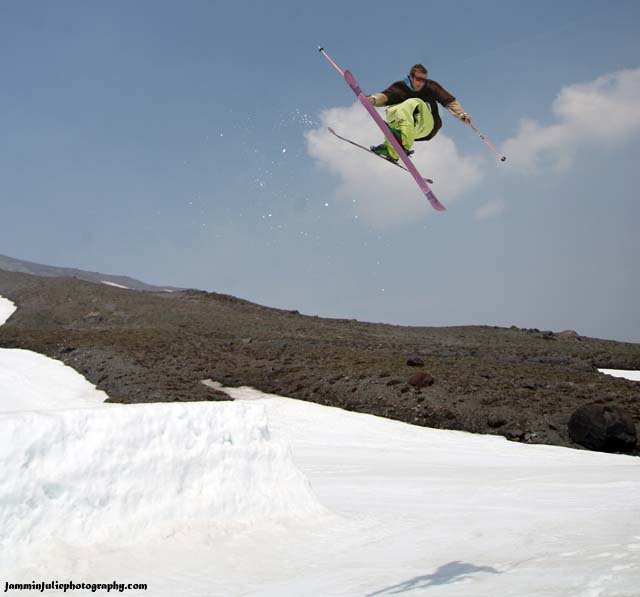 Those sunglasses will make for a sweet tan line. Witt Foster.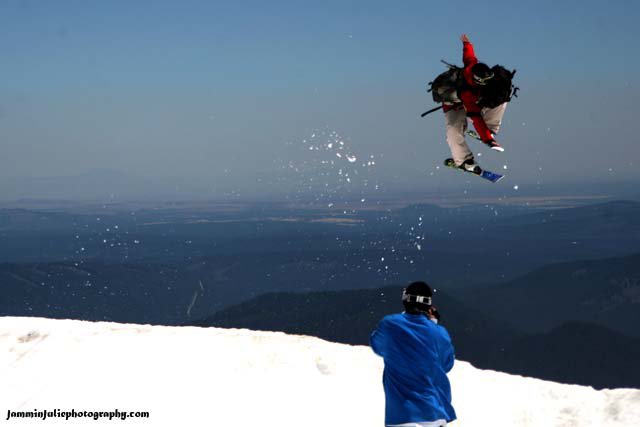 You know you're good when you get the grab and the rotation with your pack in your face. Colby Albino.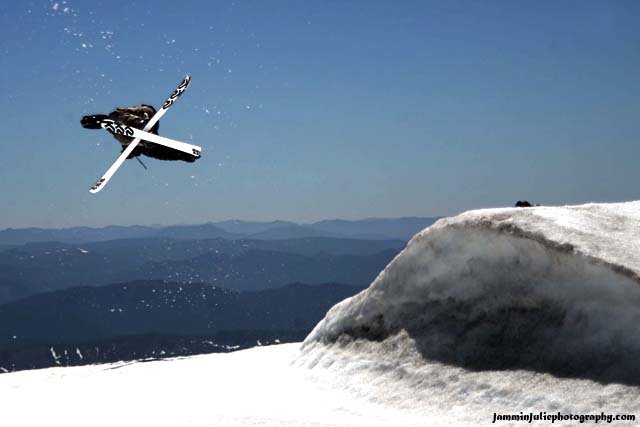 It doesn't get much more stylie than that. Pep Fujas.