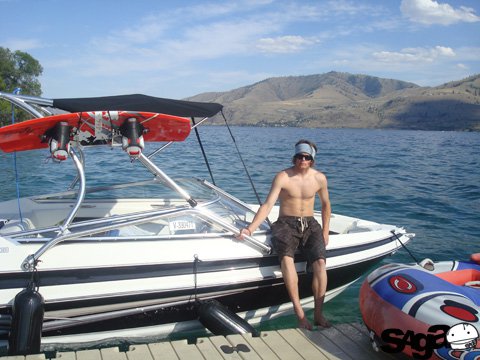 I am half on a boat, and half on the dock
      ÂÂ
 This Session was 8 days of pure sun, no wind, intense ski action (thankfully I am writing this Update lakeside, next to a motha f@$%in boat!)  Thanks to SAGAFRIEND James yet again for taking some filthy photos for you to enjoy.  This session like I said before was insane, full of shred nonstop, corbin shall post the session video I am sure once the edit is done, be sure to look out for me slaying the big jump in the new edit, along with PBP crew in tow.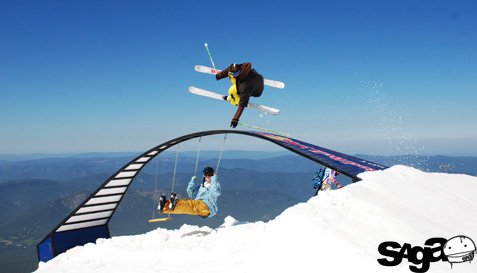 Going Dummb on the rainbow, thanks James for the advice!
New summer agenda, carve cork 360 every jump every damn run, no ?'s asked or answered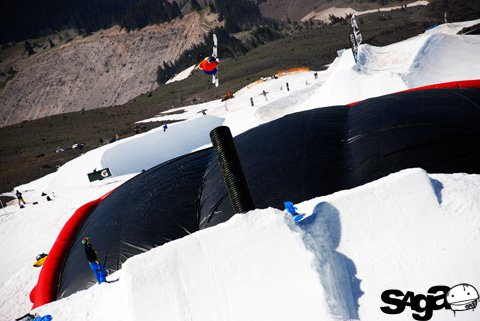 James going retardo on the tube into the bag, a real joy to veiw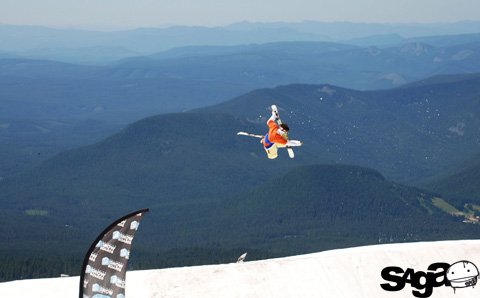 The most optically pleasing grab I have seen this summer
ÂÂ
ÂÂ
ÂÂ
Sorry I have not been updating as regular as usual on Sagablog, I have been doing TimTalk on Powder's website!
 Be sure to check the update on Powder Mag.