It's sad to see the summer coming to an end, but there was no better place to end this summer of a lifetime than at Windells session 6! From guest pro Nick Goepper showing off his ambidextrous skills by lacing doubles in all directions to guest pro Dale Talkington earning the nickname "Jose Canseco" by grabbing so much cuban, this session was full of more hammers than the Estwing manufacturing facility. Looking at the glass half full, the end of the summer at windells simply means we are six weeks closer to winter. Check out this weeks top photo's and the infamous session edit below, and get stoked to dust your ski's and boot's off!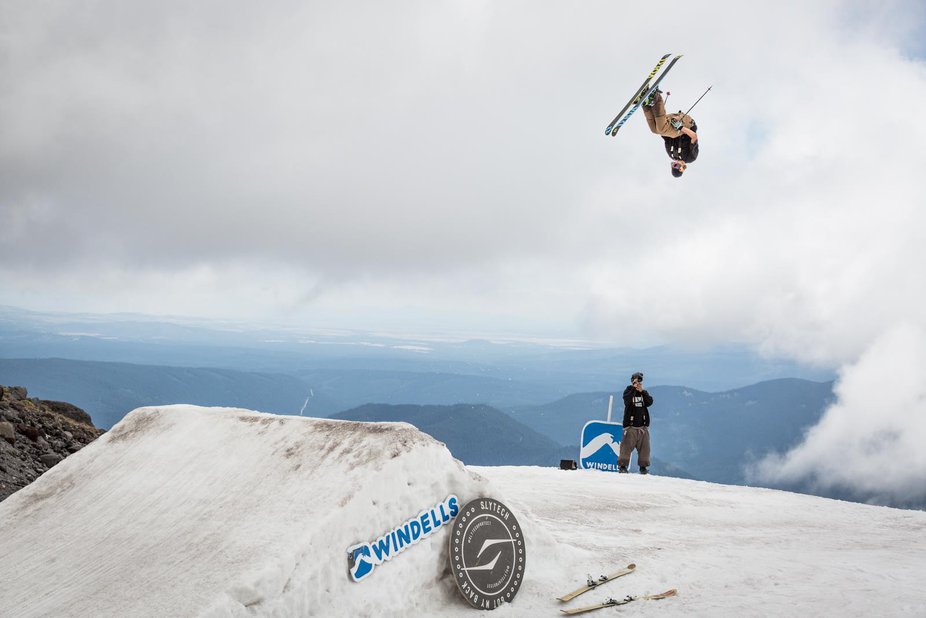 Session 6 guest pro and Olympic medalist Nick Goepper lays out a front flip over our well-known videographer extraordinaire, and all around great guy, Noah Curry.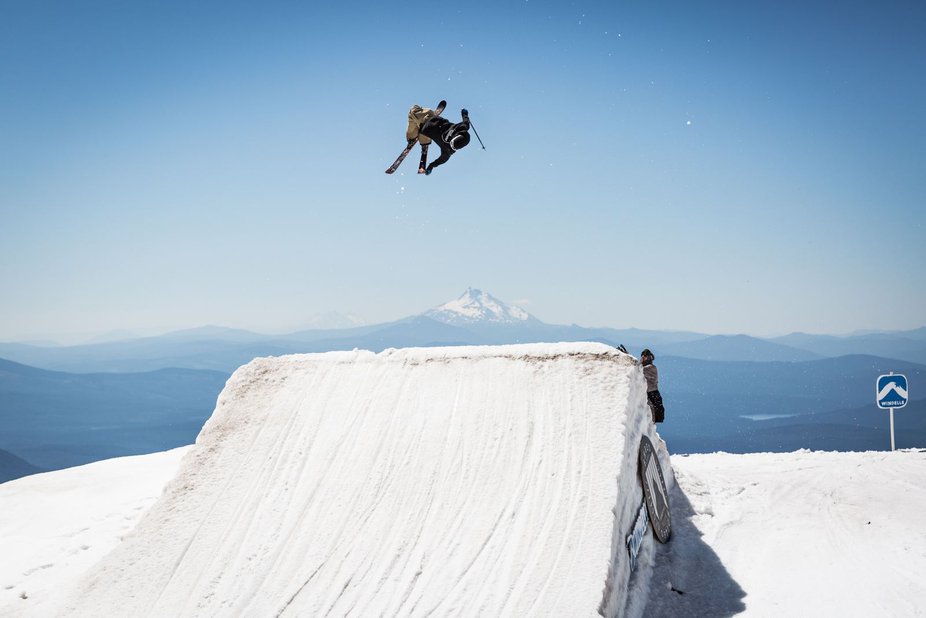 Good Company crew member and Windells lane loc-dawg, Dale "Jose Canseco" Talkington forced an early end to the skiing because this Cork 9 cuban dropped so much heat it caused all of the snow in the park to actually melt, bringing about serious erosion issues because of all the water run-off.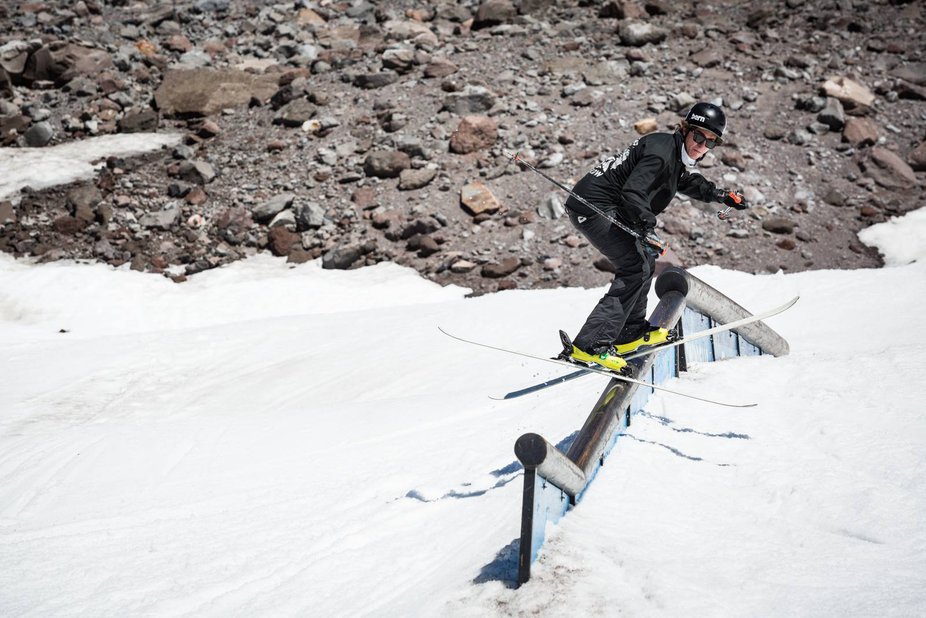 GoodEnoughBGK crew member (way tighter than Good Company) Khai "Twitch" Krepela hit this flat-down-flat rail more than anyone else this session while trying the ever-illusive "2,3,4" (2 on-pretzle 3 swap-pretzel 4). Look for it on the internet, it is there, he landed this trick on this rail, trust me, i'm a credible source of information.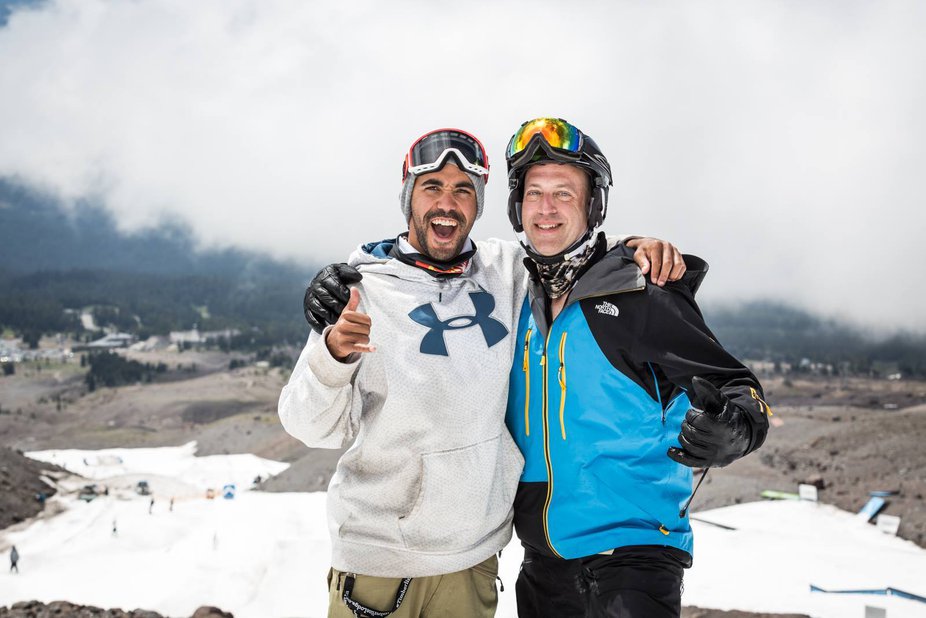 Guest-pro, Good Company crew member, and honorary GoodEnoughBGK member, Noah Wallace and one of our adult campers were lacing hammer smiles all week!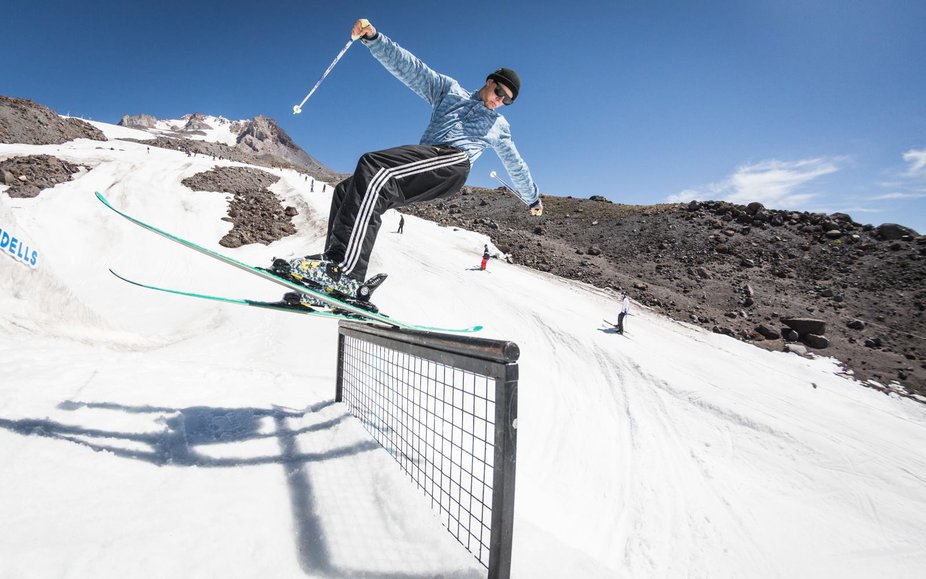 Sawyer "The Sauce Boss" Sellingham proved time and time again that his track pants really are a commitment to his athleticism. **Skier stall to 180 in on the Donald Trump Wall**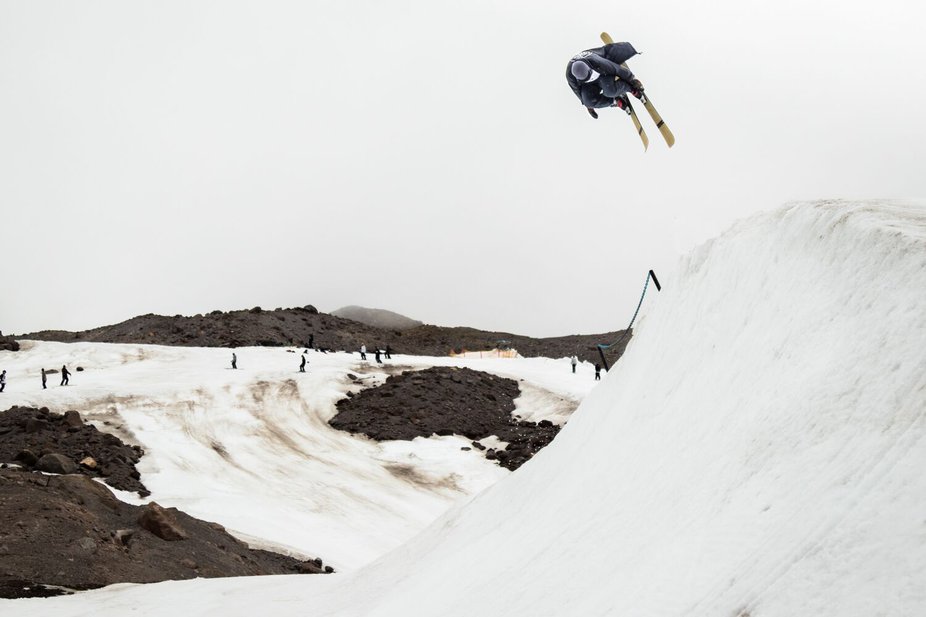 Fashion killer Jason Arens continued his progression as a transition skier in the quarter pipe this week. **Ally-oop flat 5**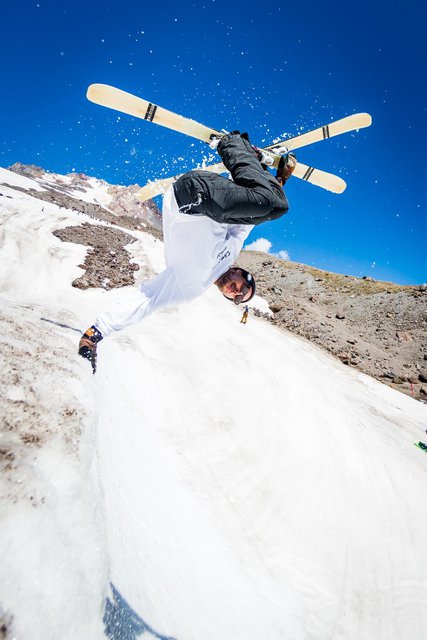 I mean, really? Just look at this progression. Transition Skiing has a new CEO, and it's name is Jason Arens. **DTP HP MG** (Down-the-pipe hand plant mute grab)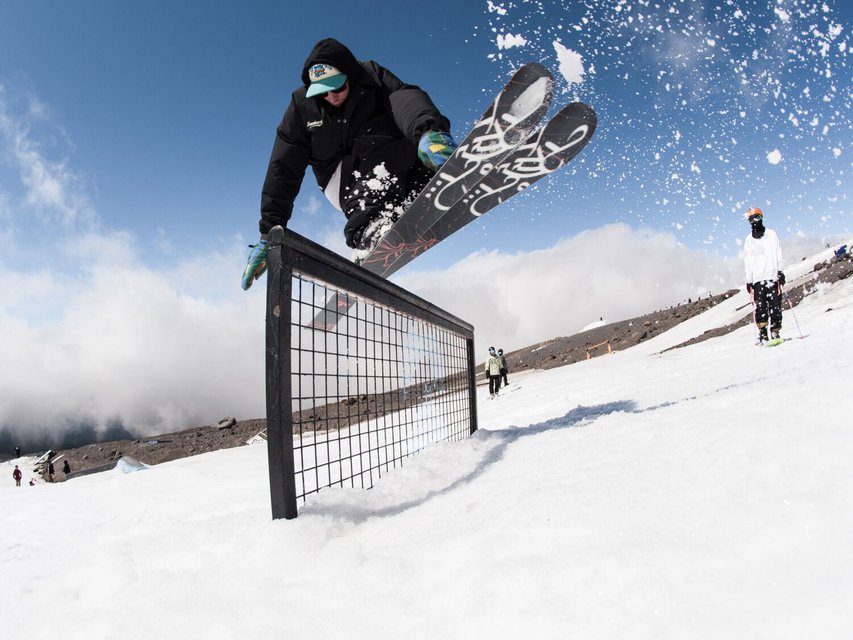 The Labron James of skiing, Keegan Kilbride, ran the court all week, sinking 3-pointers like this **SN BS 180 SL** (skier nollie backside 180 switch landing)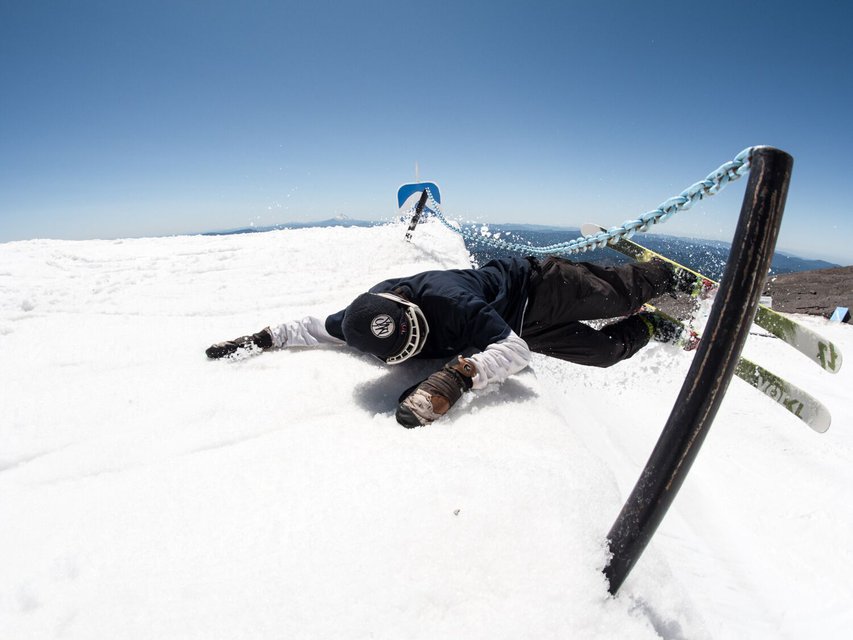 Alex "the actual Picaso" Hackel narrowly avoided sure decapitation during this **SBS HD BS180 SL** (skier body slide hand drag backside 180 switch landing)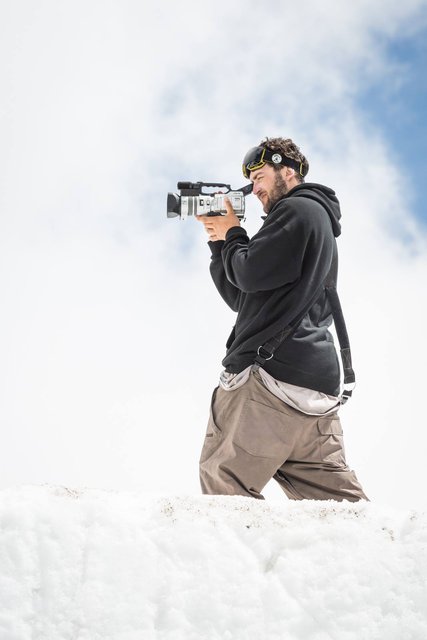 We will end the photo recap with a classic photo of very well-known professional transition skier, videography, cinematic genius, gentleman, matchmaker/romantic relationship guru, science enthusiast, seven time Level 1 superuknown entrant, four time Level 1 Superuknown honorable mention, and all around rad dude Noah Curry. Thank you so much to everyone who came out this summer and participated in making it the best summer of Windells to date! Now go dust your ski gear off, join a gym, become a vegan, start crossfit, do yoga, buy a van, build a bed in the back, get a job at REI, and then come out to Windells next summer where you can try to win the title of "CEO of Transition Skiing." See you next year!
Words by Noah Curry
Check out the Windells Session 6, 2016 Recap Edit Below:
http://www.newschoolers.com/videos/watch/834918/Windells-Session-6---2016