Words by Riley Snyder
Photos by Erik Hoffman & Riley Snyder
Summer is in full swing with sunny days at camp and in the private park. The perfect balance of skiing and summer activities lies within Windells Camp. The fun doesn't have to end when you are done skiing, especially if Surface has anything to say about it. Surface Week consisted of some of the "funnest" activities at camp, including art, makeup, dye, and skis.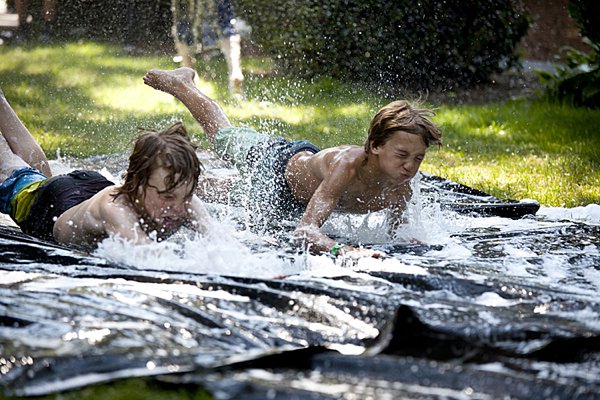 Slip and slide finally made it out to play. Photo: Erik Hoffman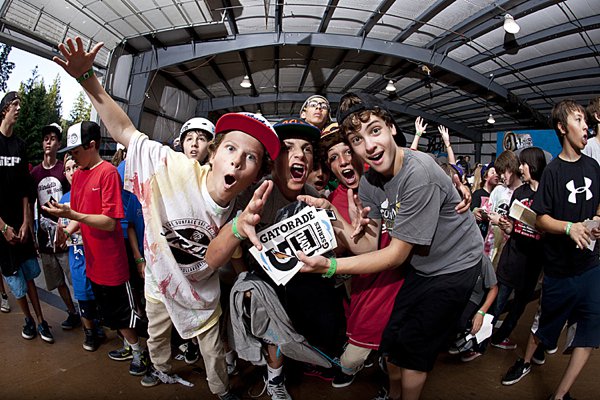 Campers stoked on their catches at Orientation. Photo: Erik Hoffman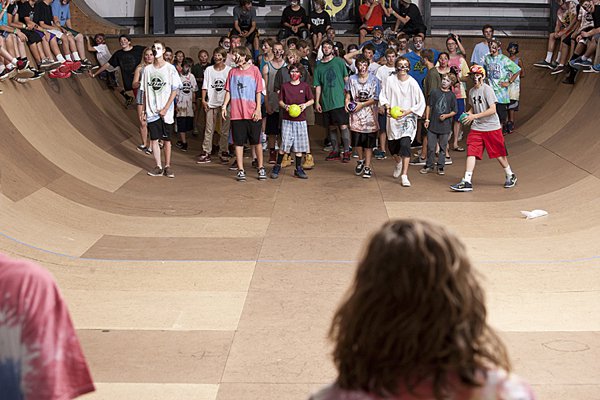 Zombies invade camp every week for Nike Zombie Dodgeball. Photo: Erik Hoffman
Surface skis hosted some fun, creative events throughout the week, most of which made fun of the ever popular Banks Gilberti, such as Art in the Park and the Banks Look Alike contest. Oh, and there were some foot races with skis on too! Tie-dye also seems to be an annual activity for everyone to get some Surface shirts in the process.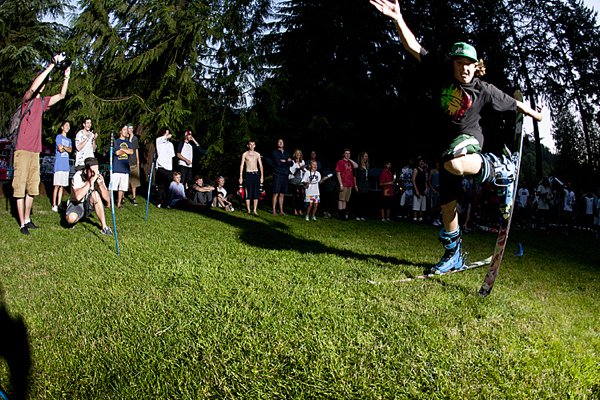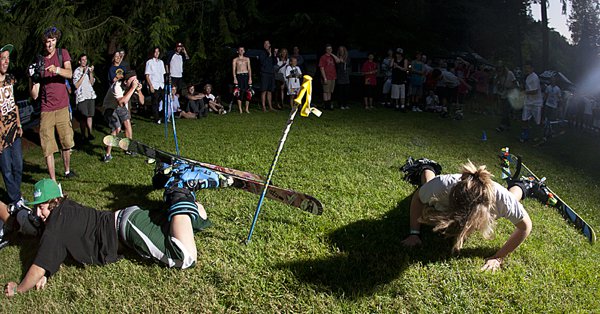 This just in: Running in skis is very hard! Photos: Erik Hoffman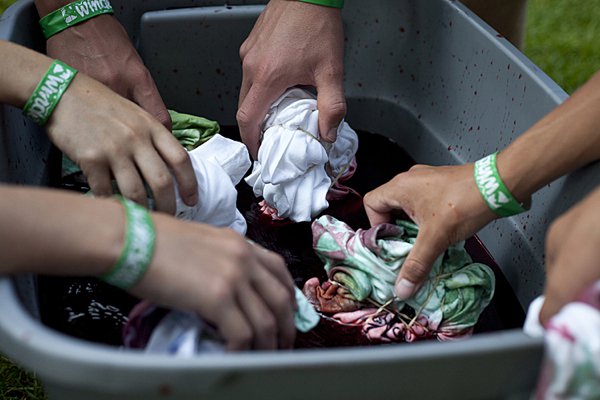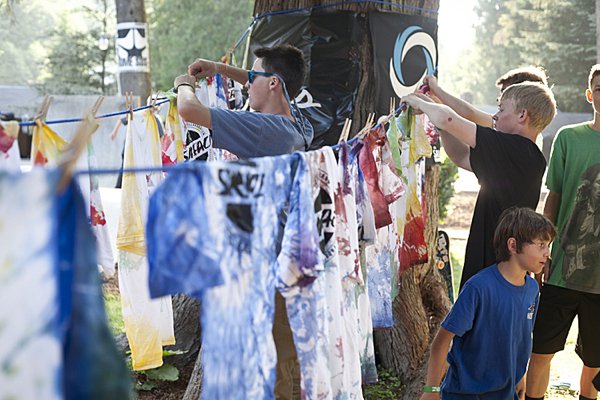 Sunny tie-dye day with Surface. Photos: Erik Hoffman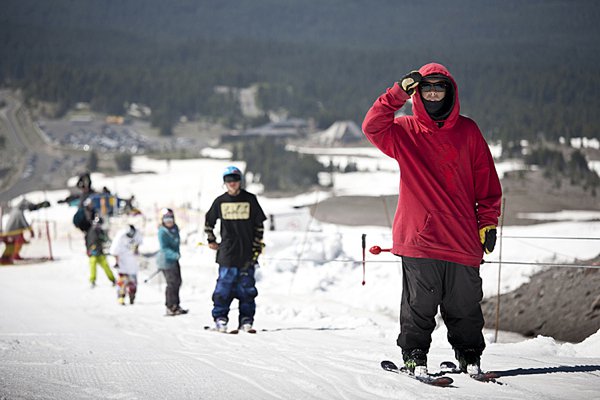 Photo: Erik Hoffman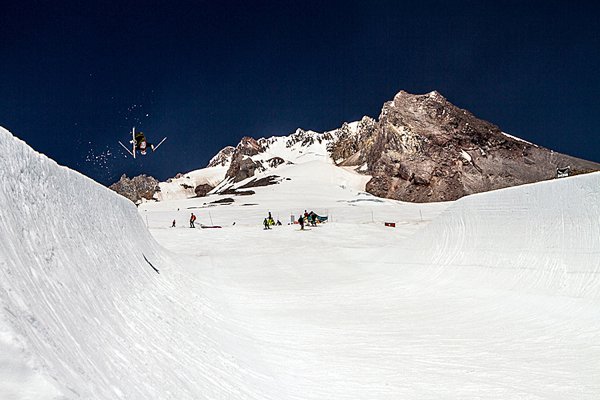 Christian Allen piping it up! Photo: Riley Snyder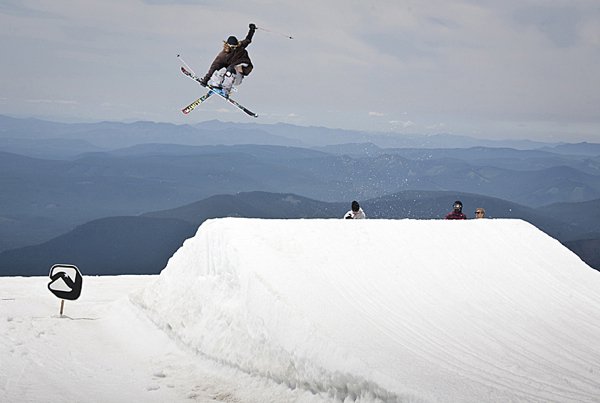 Tall Tim doing tall airs. Photo: Erik Hoffman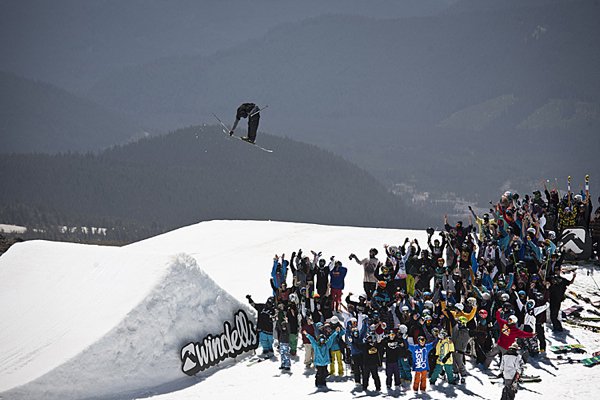 Patrick Whitehead hitting the big jump for the session photo! Photo: Erik Hoffman
On-hill activities ended up in stokage as well, along with Saga and Surface gear...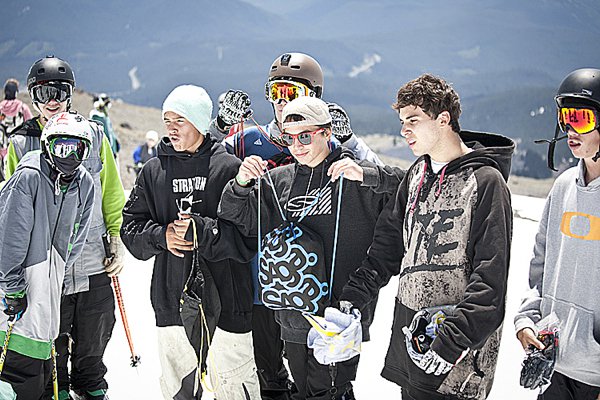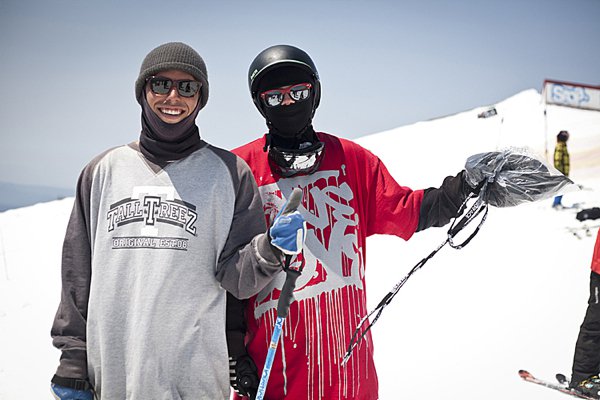 Winnings. Photos: Erik Hoffman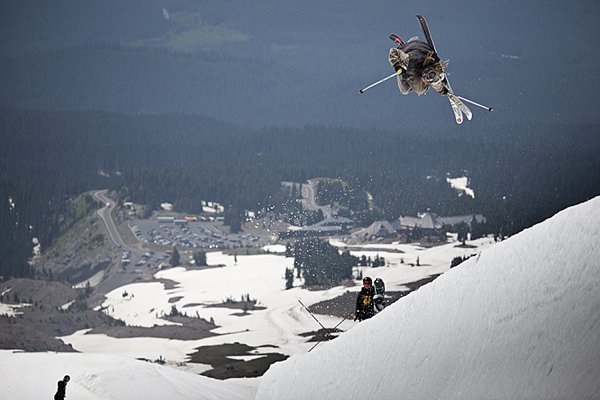 John Spriggs practicing some sick maneuvers. Photo: Erik Hoffman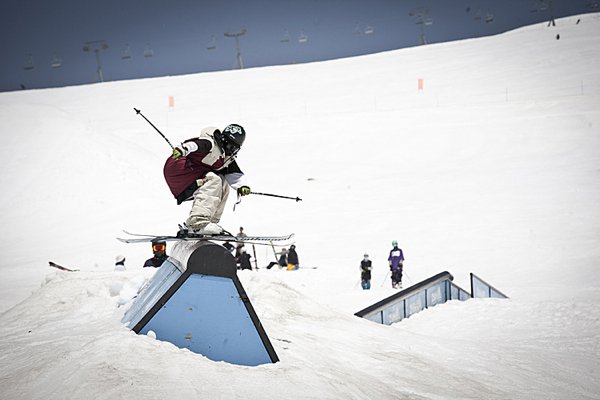 Photo: Erik Hoffman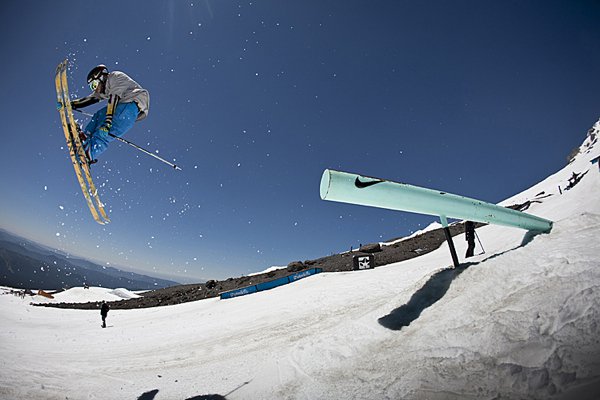 Kitchen Crew Drew Stew. Photo: Erik Hoffman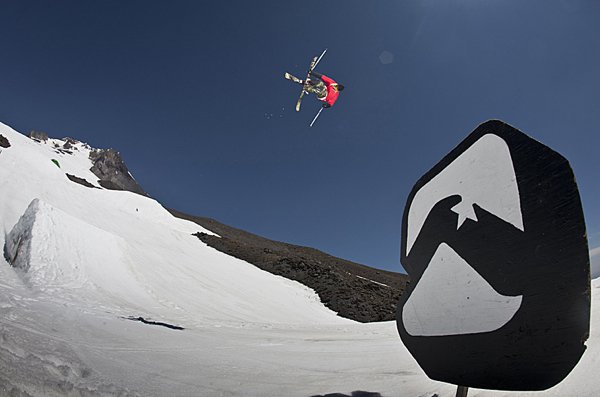 Going big is nothing new for Collin Collins. Photo: Erik Hoffman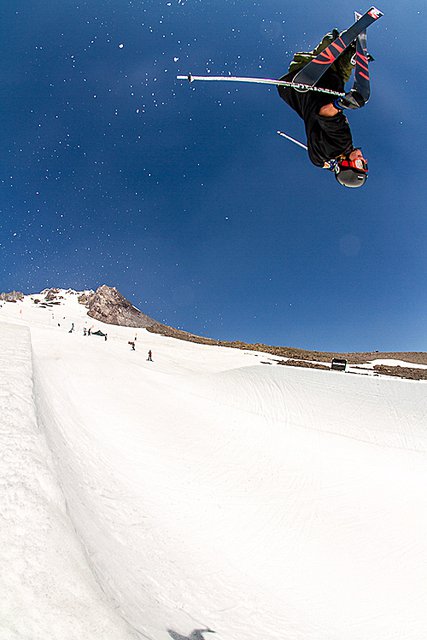 Christian getting blunted in the pipe. Photo: Riley Snyder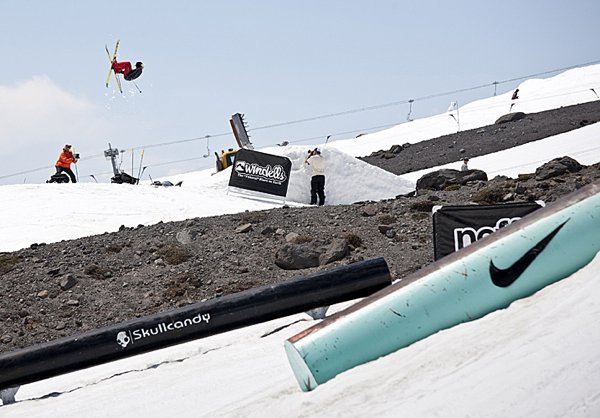 It's a bird, it's a plane, it's Dania Assaly! Just kidding, that's Banks Gilberti. Photo: Erik Hoffman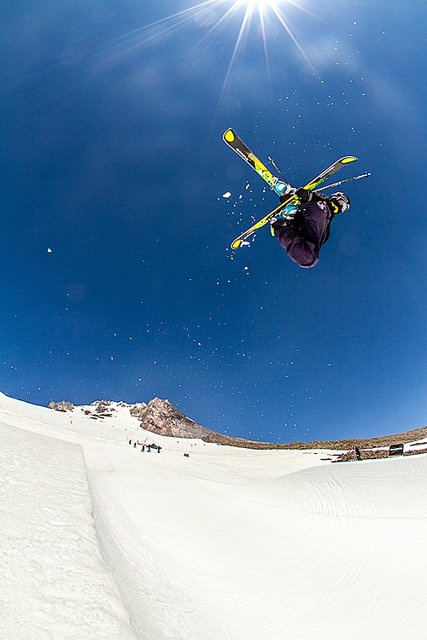 Colby James West literally was yelling "Picture, picture, picture, picture" mid-air. Photo: Riley Snyder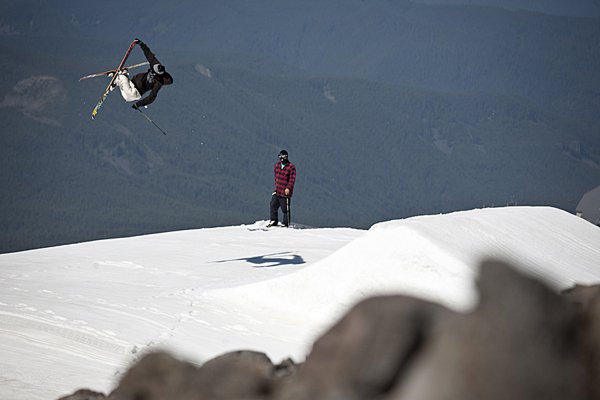 Matt Walker. Photo: Erik Hoffman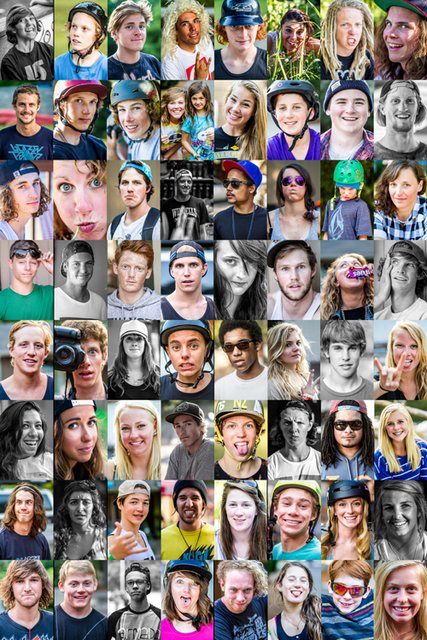 Faces of camp. Photos: Riley Snyder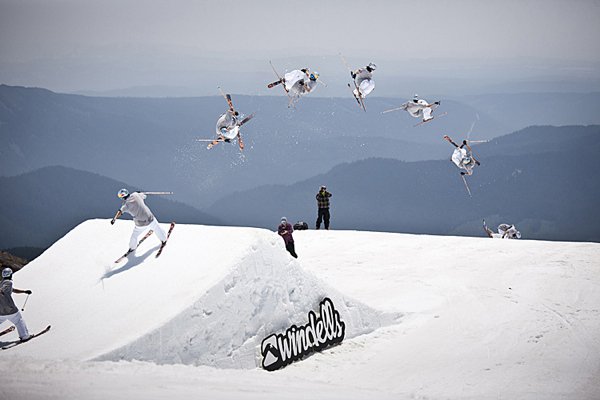 Bobby Brown with a classic dub cork 10 mute. Photo: Erik Hoffman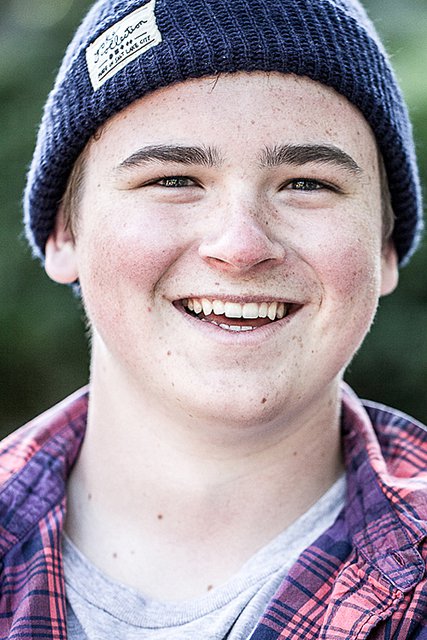 Classic Charlie. Photo: Riley Snyder
I had the chance to interview a very funny man by the name of Charles Dayton, who was chosen to be the camper of the session. Charles hails from Middlebury, Vermont and skis Sugarbush with YMR.
Charles Dayton's 2011/2012 Season Edit
What was your favorite part of camp?
Charles: Surface sponsor events! There were a lot of fun events on and off-hill put on by a bunch of cool guys.
I agree, the Surface guys know how to put together some fun events! Did you have any in particular that you liked the most?
Charles: The flat box contest on hill was awesome. A lot of kids did some pretty rad tricks. Ian Wade's a tough judge, but I managed to come away with a shirt, which was sweet.
I heard that you're a pro skier from a camper, does that mean you were a guest pro?
Charles: Yeah, I just tried to keep it on the DL, you know? I wanted to get a chance to ski this summer, instead of just signing autographs the whole time.
Sounds like you had a plan that worked out. I know you love Surface, but if you had to choose one favorite rider who would you choose and why?
Charles: If I had to pick just one, I'd probably say Jeffrey Kiesel. He's got that smooth, snappy style, is always grabbing his skis, and does some radical maneuvers. Plus Jeff was my first coach ever at Windells.
What was your funniest moment at Windells?
Charles: Throwing snowballs at Big Blue with John Kutcher, while Big Blue swatted them away with his helmet like he was King Kong and they were tiny little airplanes. Eventually it elevated to a wrestling match. I won.
Sounds like you had a great time this summer, will we be seeing you again?
Charles: Definitely!
Any last words or shout-outs?
Charles: Thanks to everyone at camp who made Session 4 so awesome; counselors, diggers, kitchen crew, other campers, coaches, and everyone I got to shred with!
Windells Session 4 Edit