Words by Riley Snyder
Photos by Darcy Bacha, Erik Hoffman, Rocky Maloney & Riley Snyder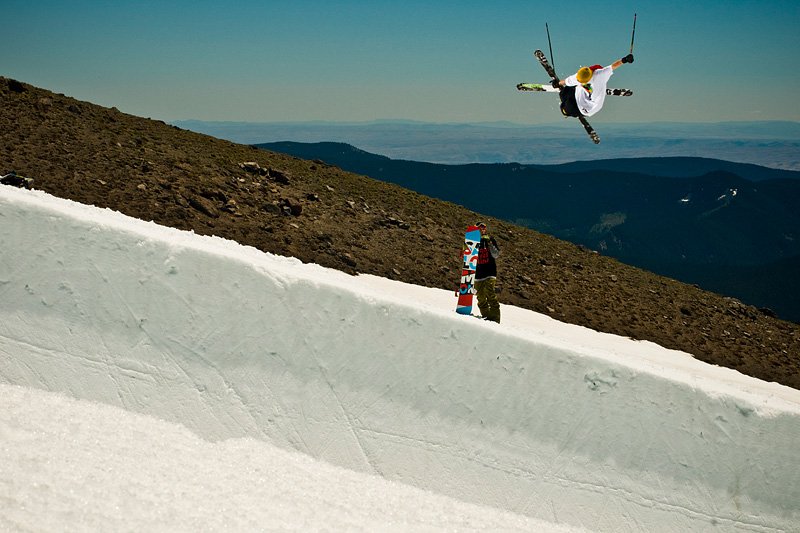 Tanner Hall getting back in the pipe game during Inspired Week. Photo: Darcy Bacha
Have you ever heard of Inspired Media Concepts? For those who haven't, Inspired is a media group stared by the legendary skier Tanner Hall and filmmaker Eric Iberg. They make a plethora of webisodes ranging from the B&E Show to the Tanner Hall Connection Show, and they just so happened to sponsor Session 4 of Windells Camp. Windells tries to have a different sponsor for each session of the summer, some ski and some snowboard, to stoke up the campers even more while they have the time of their lives at "The Funnest Place on Earth!"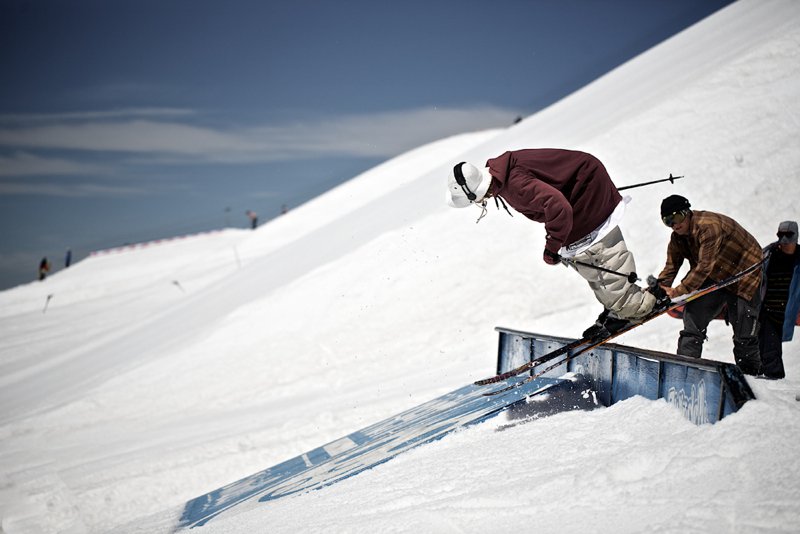 Phil Casabon = style. Photo: Erik Hoffman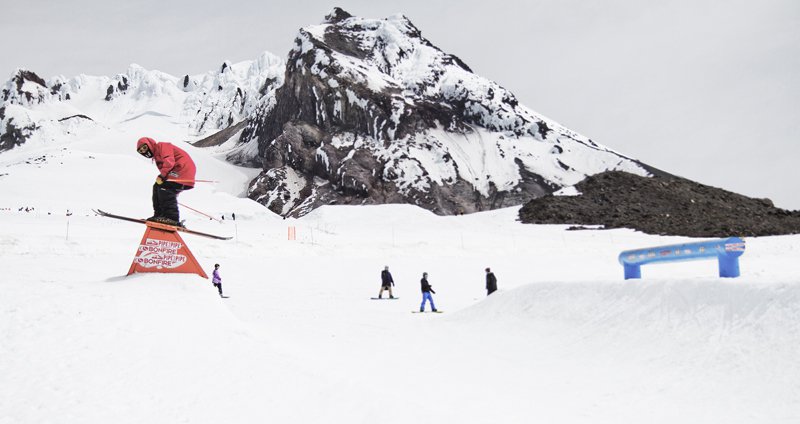 Brady Perron hitting the Pipe 2 Pipe setup. Photo: Rocky Maloney
The Inspired Media crew was not only on the glacier all week but they also came to the Windells Campus and used the two Olympic flybed trampolines to train while not on snow.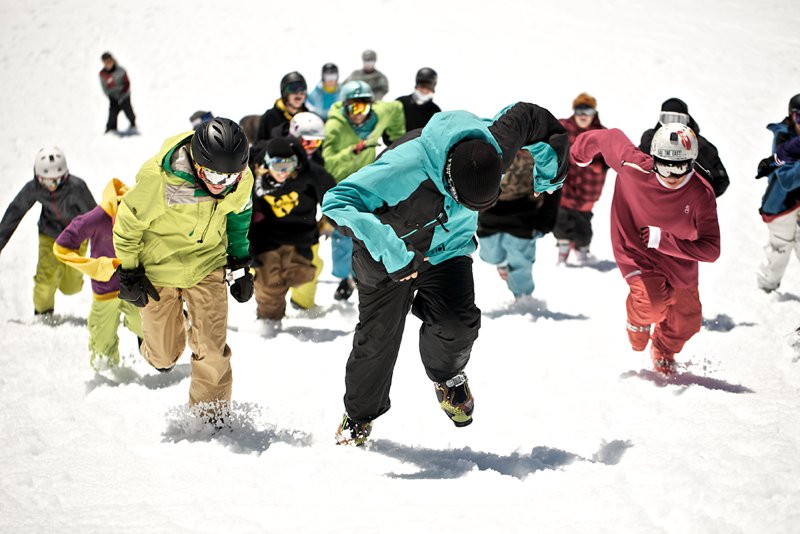 On-hill activities can be very challenging. Photo: Erik Hoffman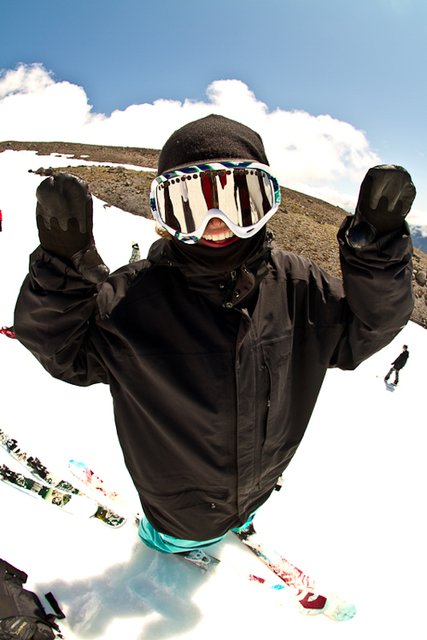 Coach Megan Gunning celebrated her 19th birthday on the hill with some sun. Photo: Riley Snyder
In addition to Inspired Week, a few members of the US Olympic team came to train in the rigorously up-kept superpipe. And along with their exploits in the pipe, they were also seen training in the park, which may have something to do with slopestyle being added to the 2014 Olympics in Sochi, Russia as well.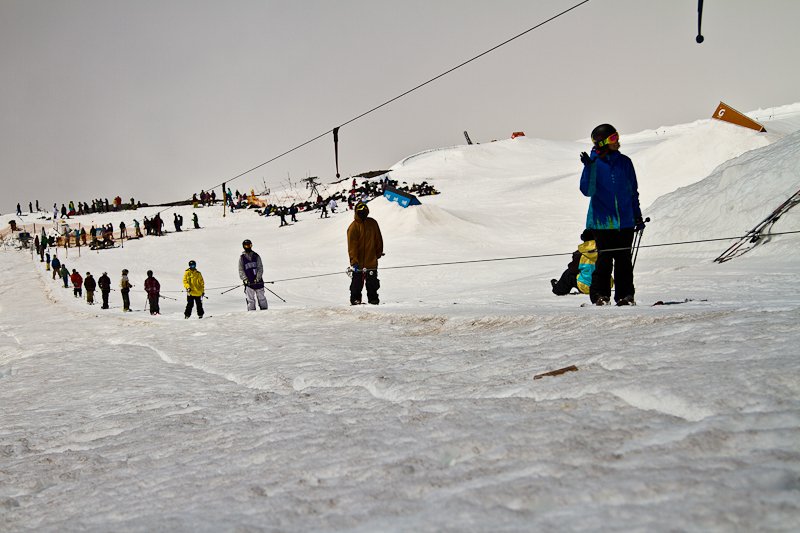 US Freeskiing's Jen Hudak showed up to train for the Olympics at Windells. Photo: Riley Snyder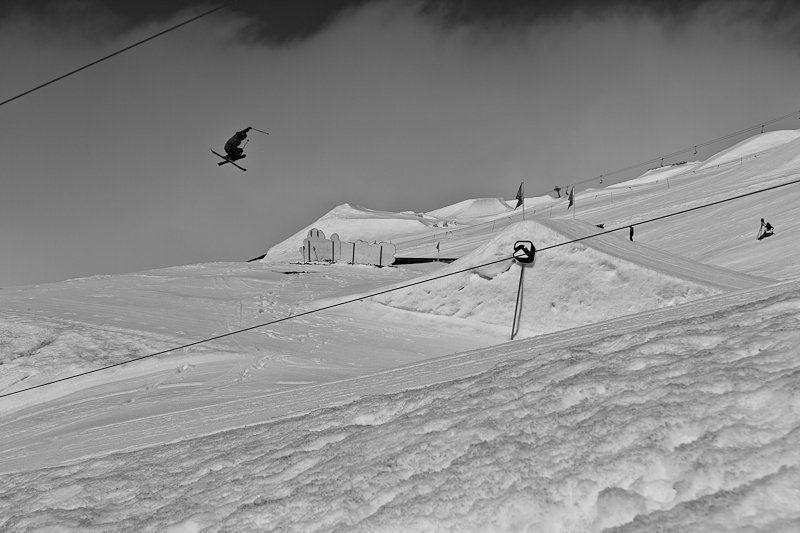 Some people don't know that Jen does slopestyle too…but now you do. Photo: Riley Snyder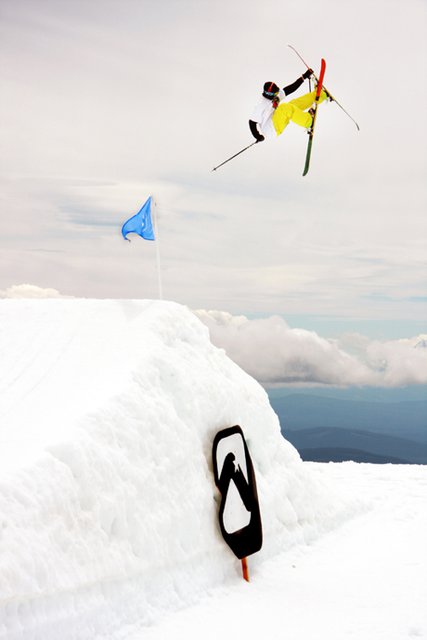 Grabs like this are effortless for Ben Moxham. Photo: NJ Peterson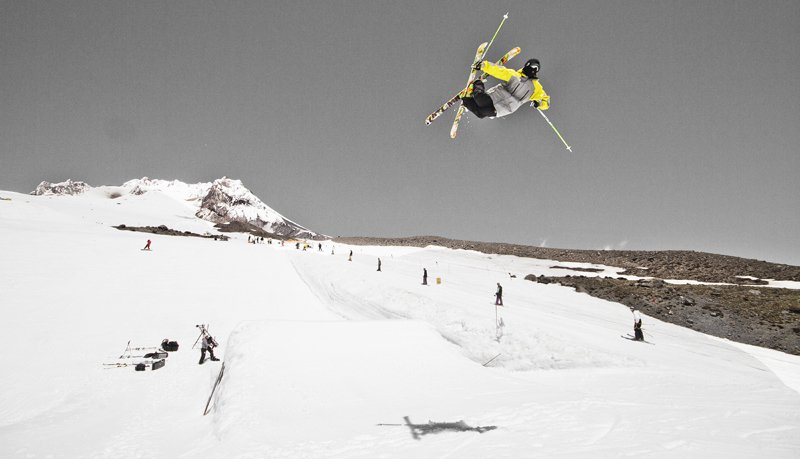 Even 4bi9 guys like Nicky Keefer were getting "Inspired". Photo: Rocky Maloney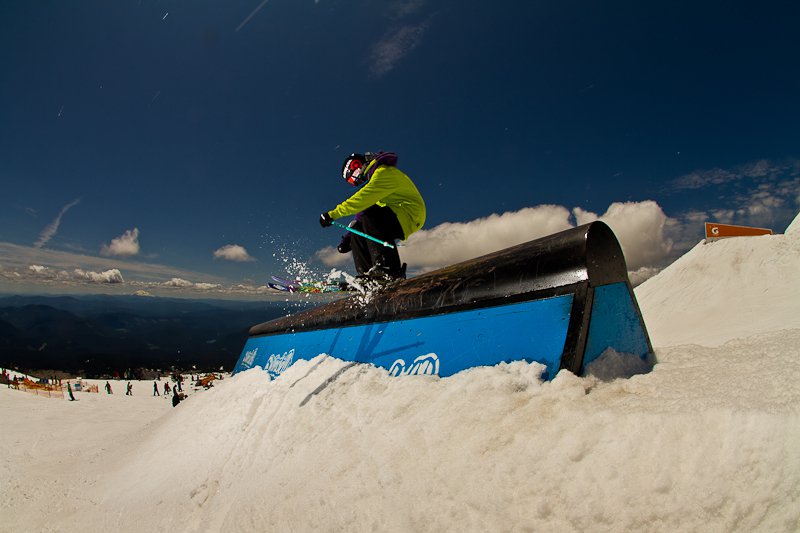 Young gun Torin Yater-Wallace on the rail mission. Photo: Riley Snyder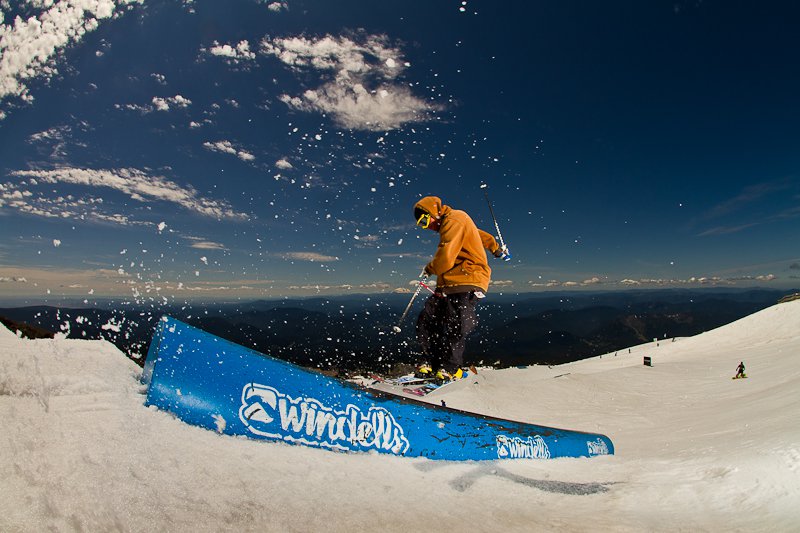 Coach Jason Arens can teach 270s on with the best of them. Photo: Riley Snyder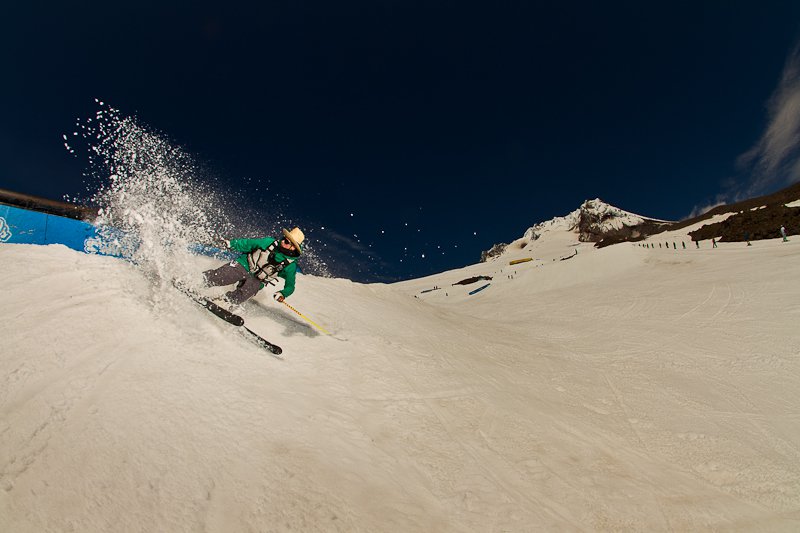 Who says you can't slash slush? Photo: Riley Snyder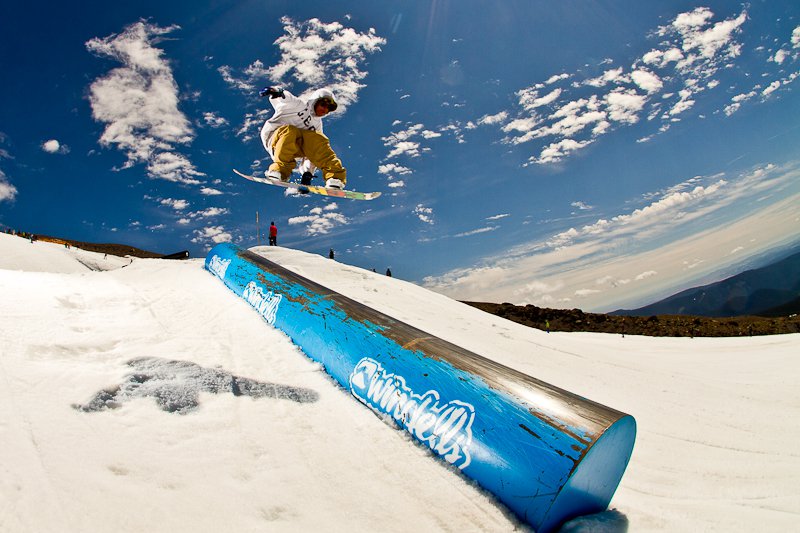 Windells Academy student Felice Pozzi, aka Swiss Chocolate. Photo: Riley Snyder
Windells also hosted the Bonfire Pipe 2 Pipe event both on and off the hill, which gave the campers who snowboard and skateboard a chance to compete for product and cash prizes.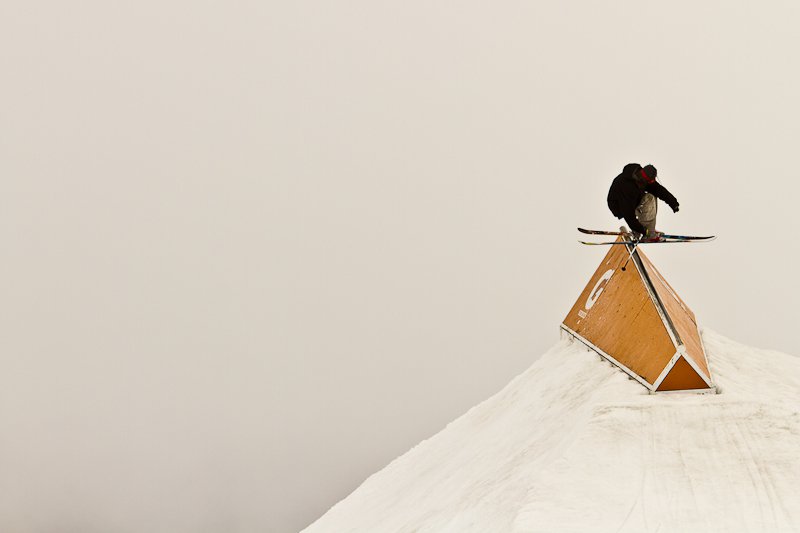 Who else can press like Karl Fostvedt? Photo: Riley Snyder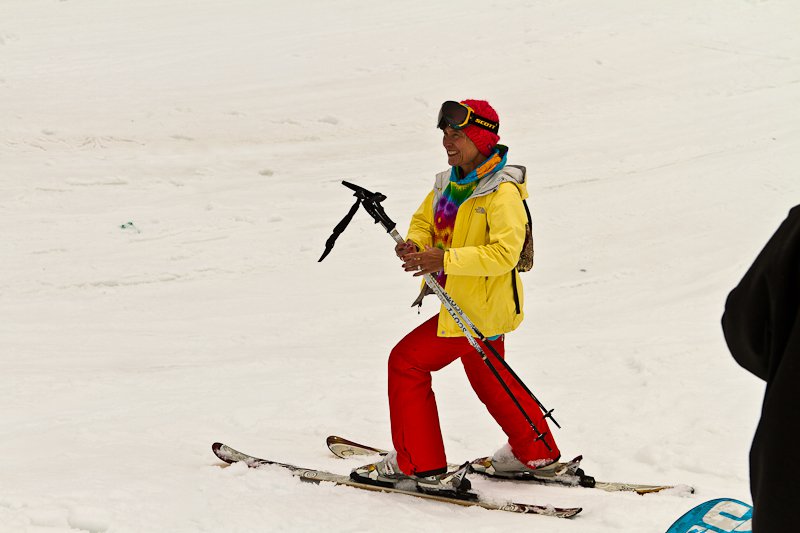 Even the legendary Mary O'Neil made an appearance at Windells last week. Photo: Riley Snyder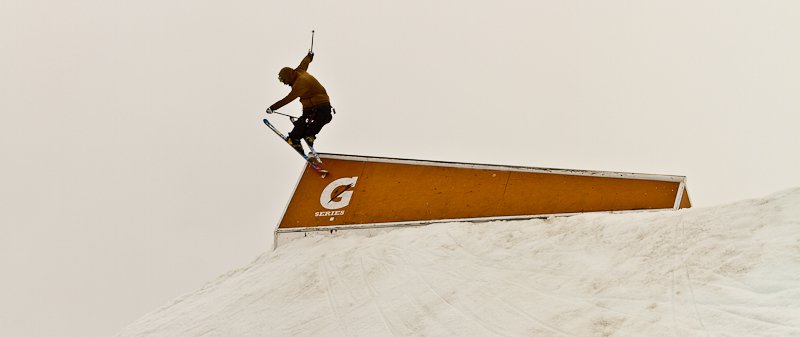 Jason Arens tapping the end of the Gatorade feature. Photo: Riley Snyder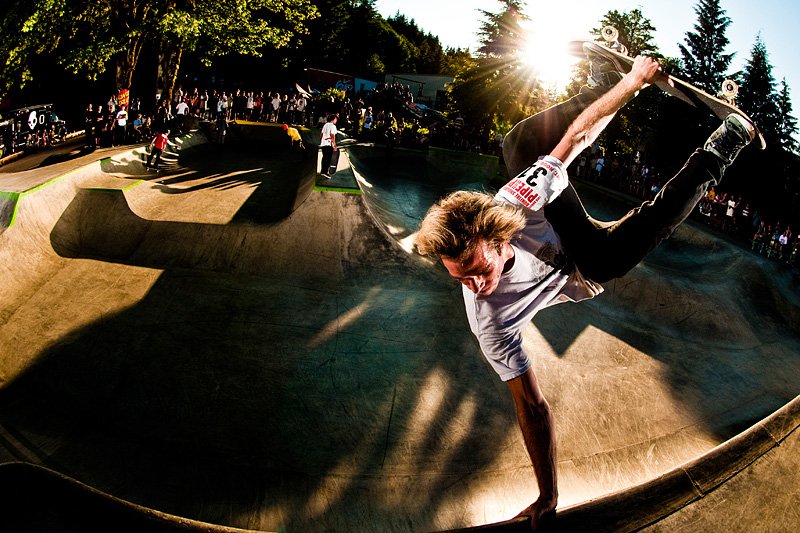 Former Pipe 2 Pipe winner Rion Linderman showed up again for this year's event. Photo: Darcy Bacha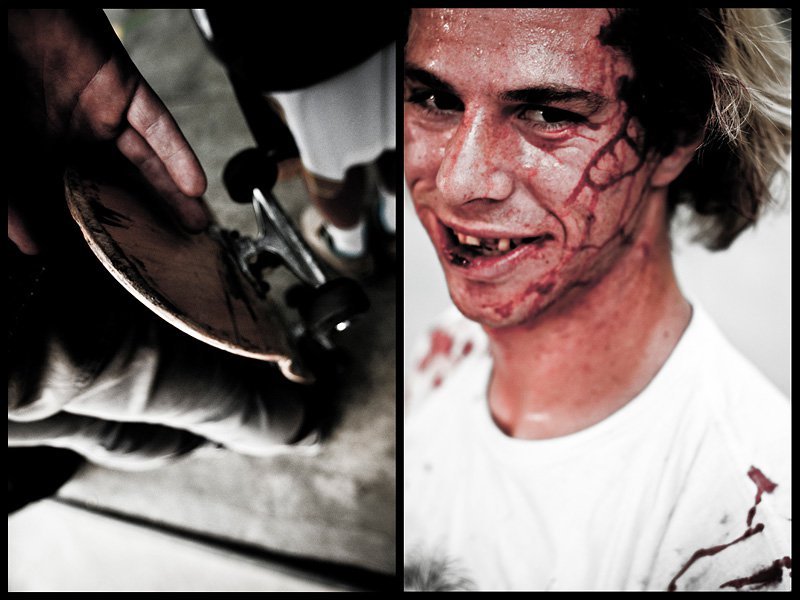 But I must say, he had a gnarly crash. Photo: Darcy Bacha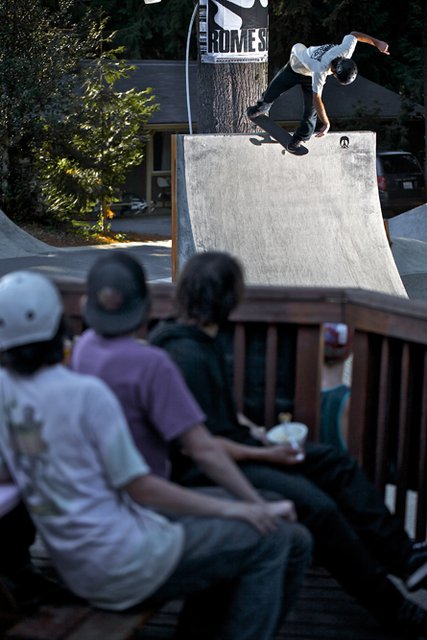 Even dinner could not stop people from watching all the sick skating going on. Photo: Erik Hoffman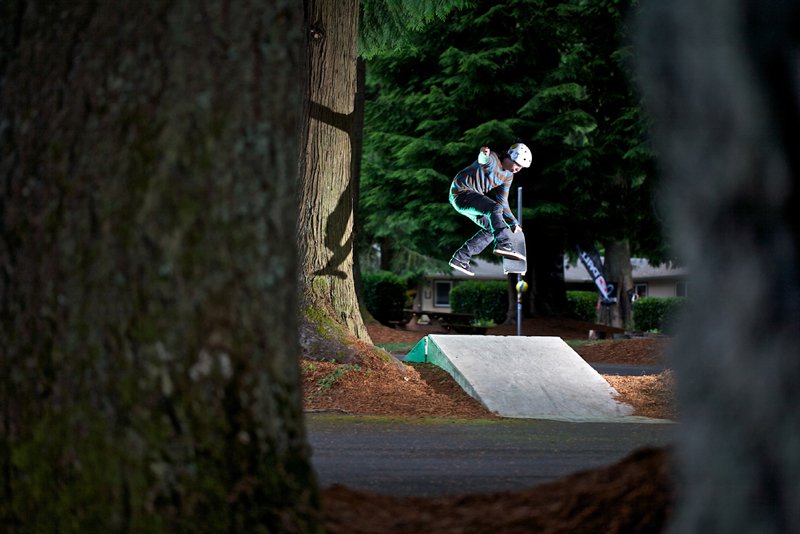 Sev Boosinger is the king of the benihana grab. Photo: Erik Hoffman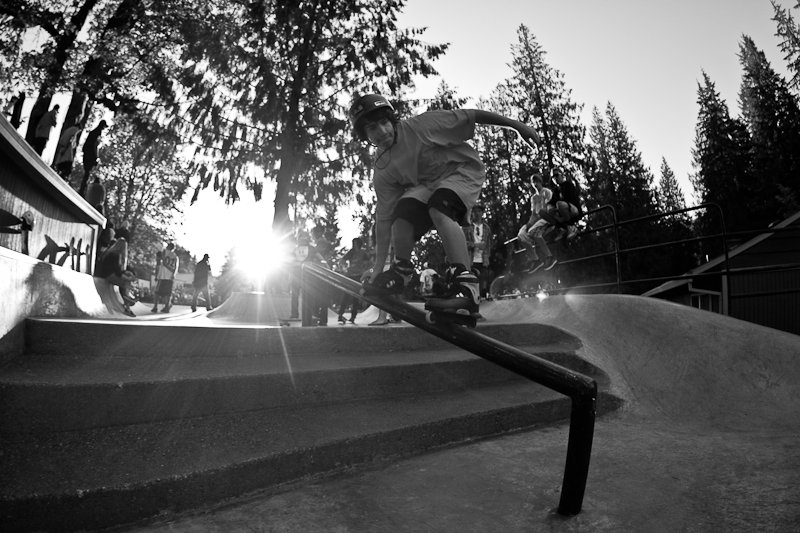 Yes, that is Charlie Ingalls rollerblading at camp. Photo: Riley Snyder
Camp activities are kept fun by the counselors who participate with the campers in various off-hill events, which is a good way for the campers to get to know the counselors other than just their own. Campers also get the chance to pie their counselors or coaches in the face with some whipped cream, which is always a highly anticipated and messy event during each and every session.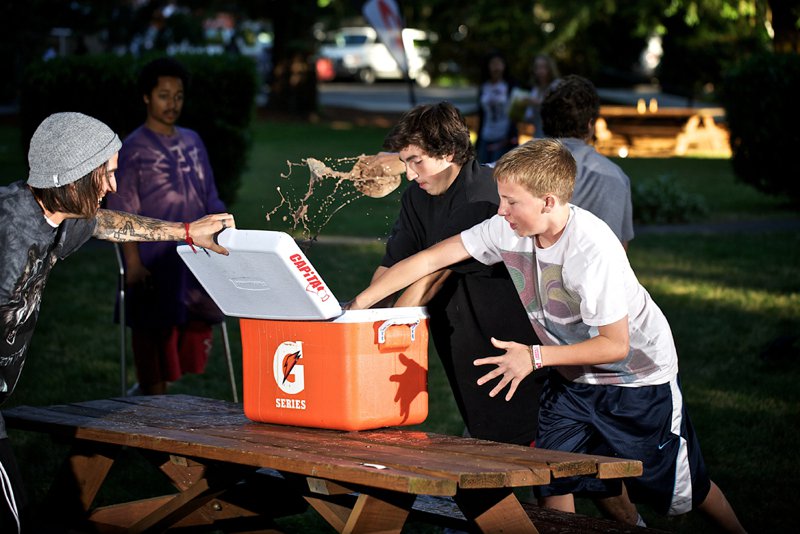 Chocolate milk is an intricate part of your childhood…and camp. Photo: Erik Hoffman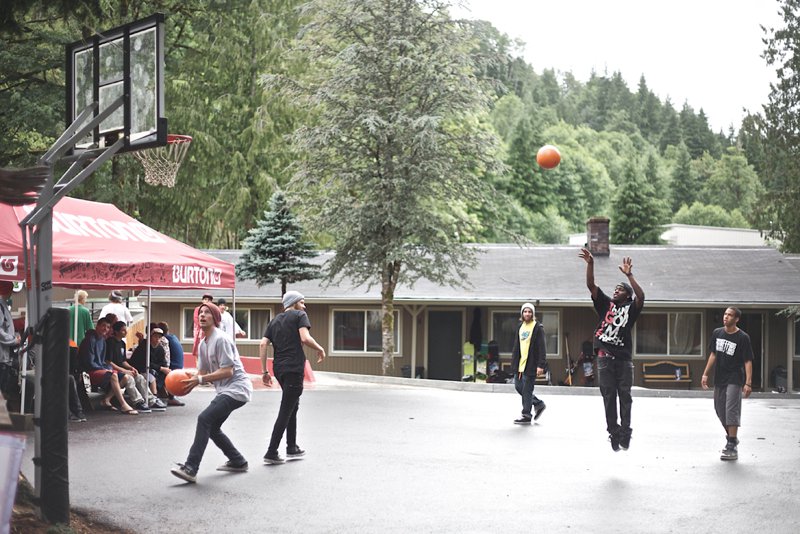 Knock-Out can get serious. Photo: Erik Hoffman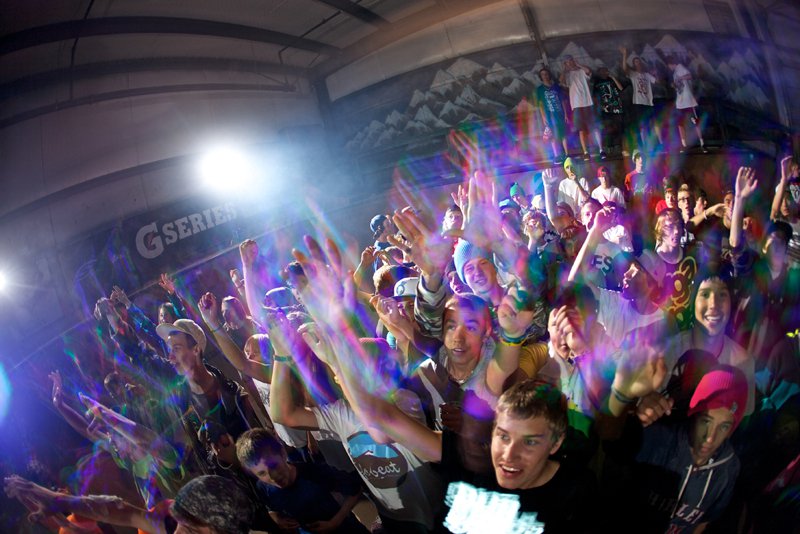 Skullcandy Dance Party! Photo: Erik Hoffman
Stay tuned for another update from Windells on Session 5, which is the always crazy and shenanigan-filled Line Traveling Circus Week, and here for your personal enjoyment are the best camper quotes from Session 4...
"Dude, I'm going to be the biggest pro-hoe this session!"
"She was wearing a sports bra on hill the other day and I almost fell. She's so hot!" - Camper at staff sale talking about Ashley Battersby.
"I totally peed next to him in Waterville Valley." - Camper talking about Dale Talkington.
For more hilarious camper quotes, be sure to check out twitter.com/CamperQuotes
 
Windells Session 4