Words: Joey Favara
Photos: Christian Raguse
Another sunny and slushy Session at Windells Camp is in the books! Per usual our two lanes were stacked with some heavy features and tons skiers to shred em. Session 4 was taken over by our US Freeski Team Players Devin Logan, Torin Yater-Wallace and Aaron Blunck. These contests veterans, all had something up their sleeves. Devin Logan aka D-LO teamed up with Coach Carol aka Caroline Claire for a Ladies Only Session with Faction Skis up for grabs. Torin and Aaron joined forces hosting a Big Air Jam in the Lower Lane with boat loads of Dakine gear on the line. You know campers were going hard to impress these contest veterans.
We're not quite sure what got into our Windells Academy Students, but they stole the show this session. At seemingly any moment Jordan Marten could be juicing first try dubs, or Jed Blue Waters could be firing some Future Spin variation off the Lower Lane Cannon. Speaking of youngins killing it, the winner of Down Rails and Double Kinks at Sugarbush Parks Bennie Osnow enjoyed the fruits of his victory. And by fruits we mean his FREE SESSION a camp. Bennie got the lane fired up, ripping anything and everything in his path. Get a load of the all the action that was Session 4, 2018 at Windells Camp, check the Photo Recap below.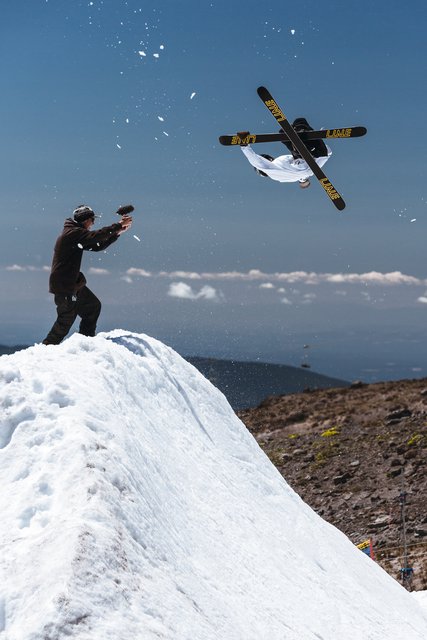 Windells Academy Student just picked up his Masters Degree in New Axis Development and Expansion.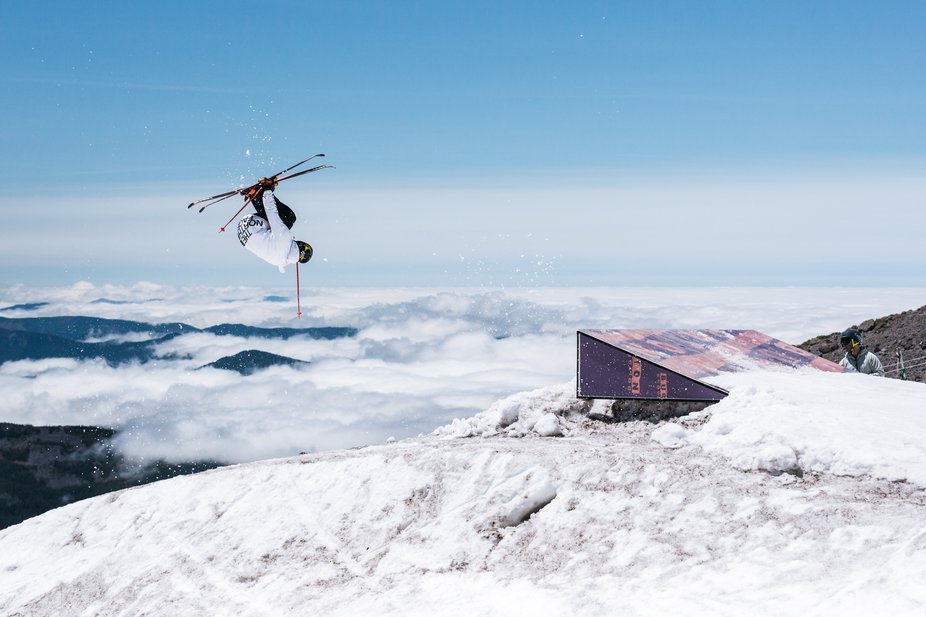 Remember that Big Air Jam in the Lower Lane? Well, this is the "jump" Takeover Pro Aaron Blunck had in mind. Campers questioned his sanity, until he laced up this Switch Cork 7 Saftey first try.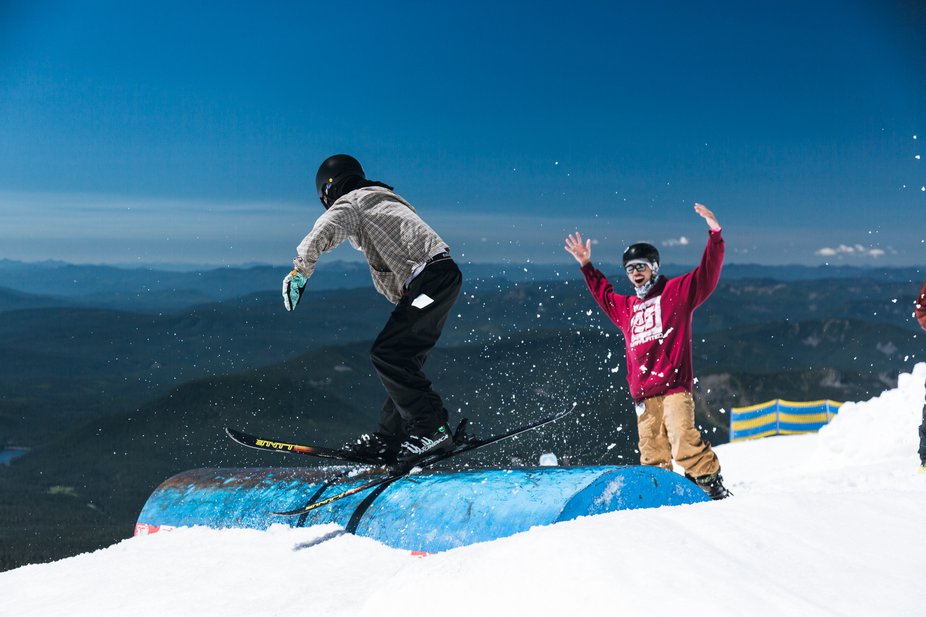 Coach Paul is master of the STOKE!
Didn't see Takeover Pro in our two private parks? That is because he was camped out, ripping the Timberline Lodge Pro Park after lunch everyday.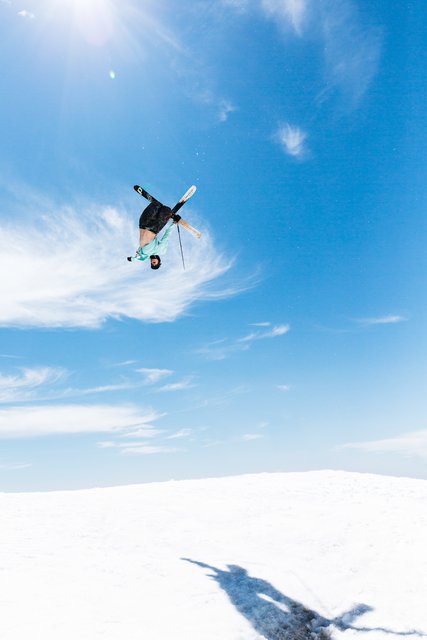 John Michael Fabrizi aka JM paying ode and laying one out for JP.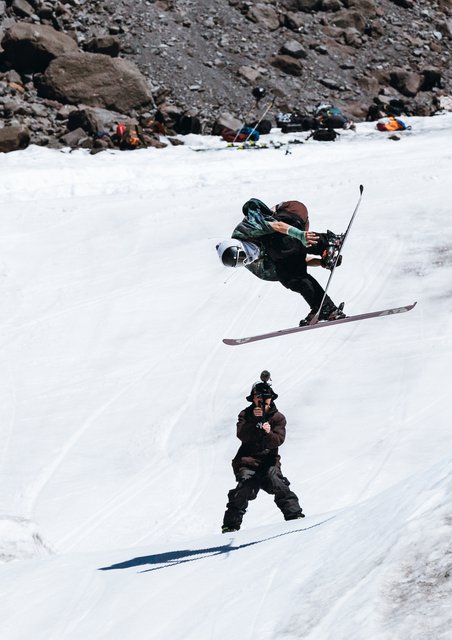 If you have been to Windells Camp this summer, you probably met The B.O.B Father aka Robby Brown at the trampolines. Catch him in the lane, easy. Catch him on camera, now that's like going Unicorn Hunting.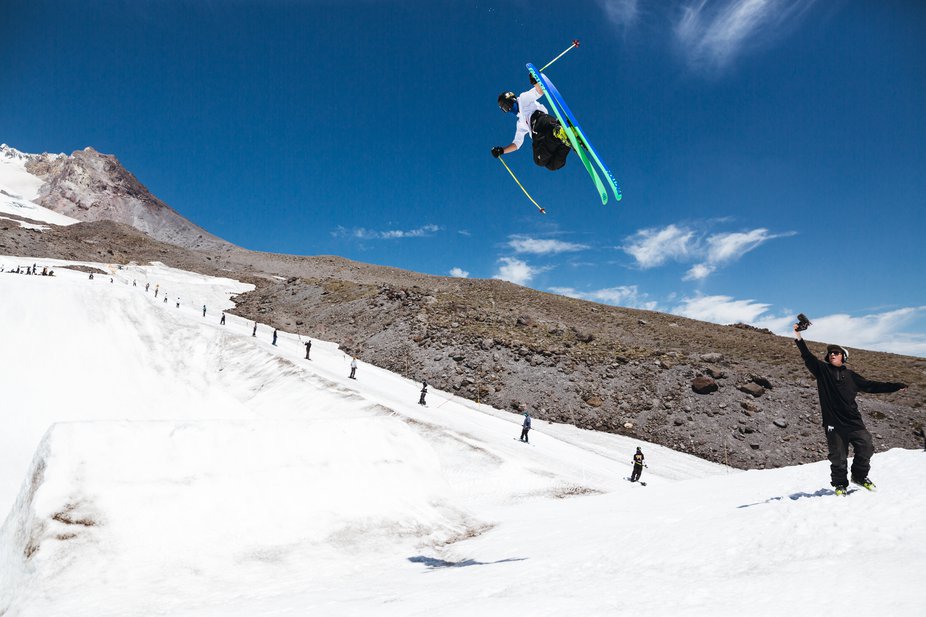 Corey Jackson demos the proper form for a Zero Blunt while en route to orbit.
German sensation Matteo Schmalschlager launching a Bow and Arrow into Mt. Jefferson.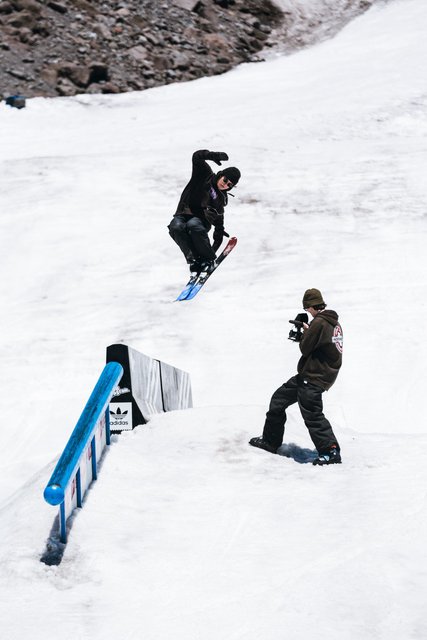 Late addition to the Staff List, Coach Sam Gnoza.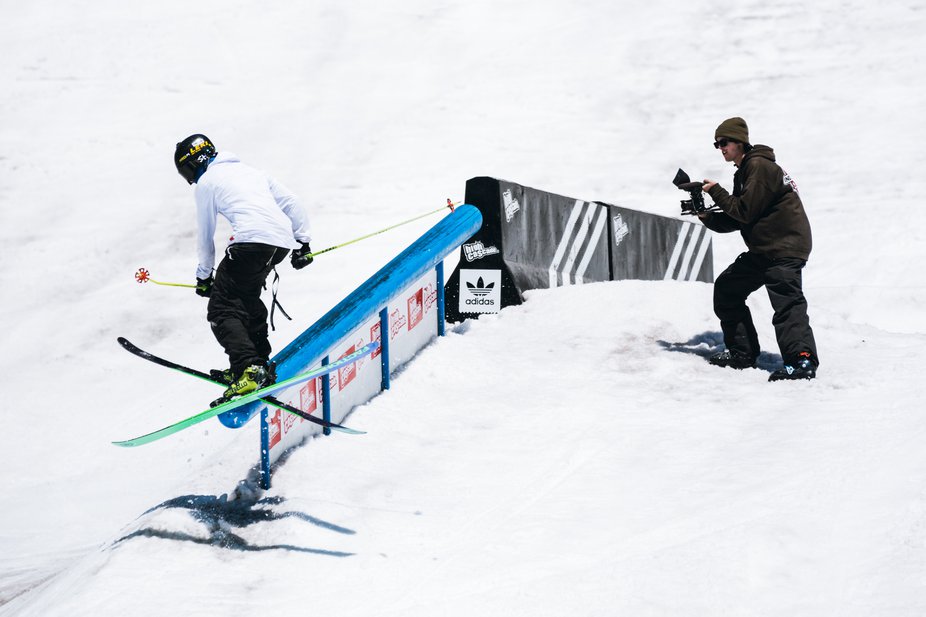 For now, just imagine the sound of Corey Jackson crashing down after this massive 270 Disaster to Switch. For the full audio, keep your eyes peeled on our Facebook and Instagram for the Session 4, 2018 Video Recap dropping Thursday 6/26 at 9am PST.
https://www.newschoolers.com/videos/watch/906702/Windells-Session-4---2018