Today was another awesome time of shredding up here at camp. We woke up to some cold and rainy weather and experienced the same in the Timberline parking lot. But when we finally got going up the Palmer (the upper lift) the clouds thinned and we rose above them. Throughout the day, it got warmer and warmer up there. I even was able to shred in a T-shirt for a while.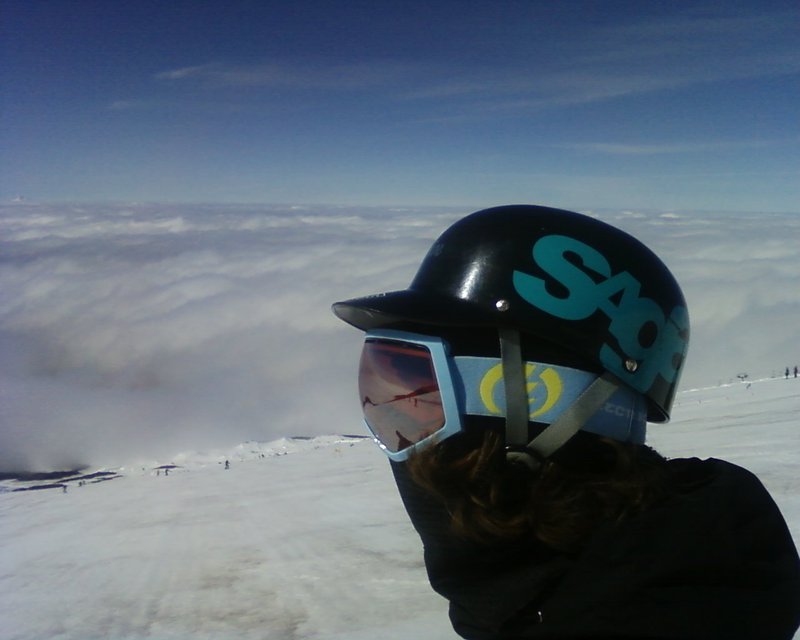 SAGA among the clouds
I got in some fun riding time and one of my campers learned his first corked spin today: a front 5. The other "CC" (Colin Colins) and Witt were killing it whenever they were lapping through the down bar I was hiking. Good times for sure.
If you have the means, you need to get out here.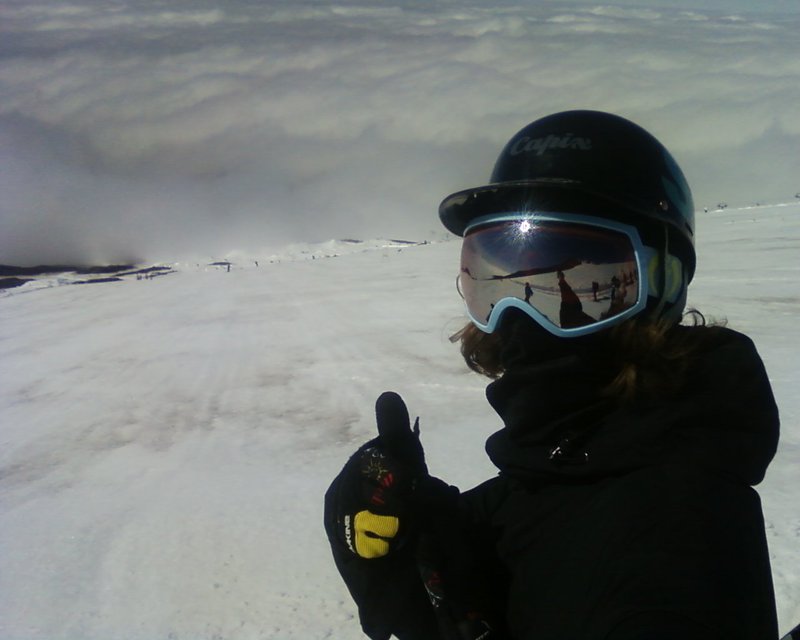 aaaawwww yeeeaaaahhh!