For immediate release:
APRIL 26, 2013 - WINDELLS CAMP, OREGON
New indoor skate facility coming Summer 2013
Windells Camp begins complete renovation on the 12,000 sq ft indoor skate facility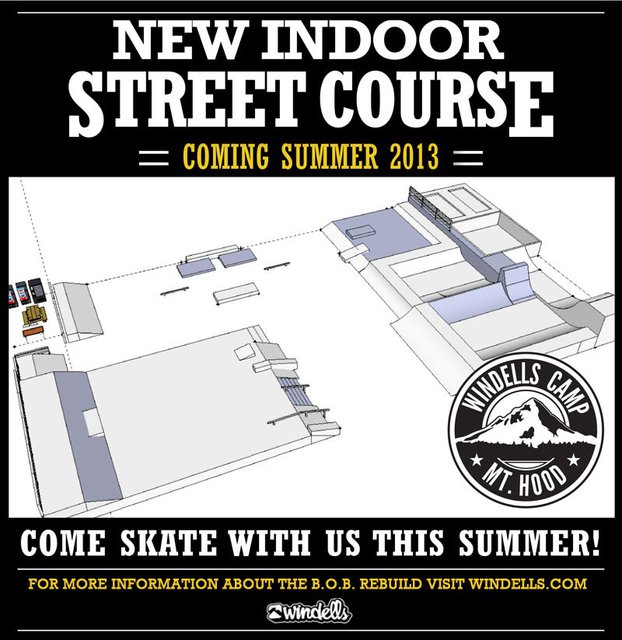 Changes are coming for Windells! Renovation to everyone's favorite indoor skate park is underway. BOB, short for the "building out back," will have a new look coming Summer 2013.
Windells brought in the seasoned professionals for the rebuild. Scott Everly, builder for X Games and Dew Tour, and Lifeblood pro Steven Reeves are part of the team working on BOB during the weeks leading up to June.
Campers and pros can expect big changes for the indoor facility. BOB has been gradually growing and evolving since it was established in 2004. The street inspired remake will bring more variety to Windells' campus, already known for its world class skateboard facilities, including stair sets, handrails, and ledges. The Olympic style trampolines and foam pit, a campus highlight, will be repositioned to allow more space for aerial training.
All renovations will be complete by the time Windells opens its doors for Summer 2013. For more information on the rebuild please visit http://www.windells.com or contact Windells representatives via e-mail info@windells.com. Windells Camp is now taking registrations for Summer Skateboard, Snowboard, Freeski, and BMX Camp in June, July and August.