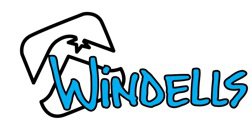 WINDELLS OFFERS GNARLY CHRISTMAS GIFT IDEA IN THE "FIX PACK"
Gift Wrapped Shredfest Offered to first 25 who sign up for Summer Camps
MOUNT HOOD, OR – December, 2009 – With a snow base on Mt. Hood already creeping toward triple digits, Windells is in already prepping for its 2010 Summer Camp Sessions by offering people a way to gift wrap Windells and put it under the tree. Windells announced that the first 25 campers who pay in full for their session before December 15th will receive the official Windells Holiday Fix Pack of some very cool items.
The Windells Holiday Fix Pack includes:
1. $100 discount on a 2010 Summer Camp Session
2. Custom Dakine Mission Pack
3. Custom Atmosphere Windells Hoody
4. Windells Beanie by Chaos
5. Custom Dakine Viper Pipe Gloves
6. Windells Sticker Pack
"This was a way for people to give the gift of a camp but also have a group of very cool tactile items to put under the tree for some lucky camper" says Owner Tim Windell.
To participate in the contest, campers need to fill-out an online registration form on the Windells website: http://www.windells.com. In the Discount Code field simply enter "ILoveWindells" and you will be entered.
Windells offers seven different sessions during the summer. Session 1 starts June 6th and runs eight days.
Founded in 1988 by nine-time National Champion and two-time Vice World Champion snowboarder Tim Windell, Windells has been a world leader in action sports for the past two decades. The camp's goal is to not only improve kids' skills on the slopes and on the street, but also create a fun and safe place for kids to creatively express themselves through sports. From building permanent half-pipes, cheese wedge jumps to creating new moves and fighting scoring regulations in competitions, Windells has been a pioneer in action sports. Windells is also the world's only privately owned campus and features a permanent, year round half-pipe and ski runs as well as BMX dirt bike paths, indoor skate park with foam pit and on-site housing and accommodations for campers. For those who have been there, Windells is known as the funnest place on earth.