Combining the best campers ever and the most snow Mt Hood has ever seen, Windells Camp ended the summer with a bang. We were still able to maintain our infamous superpipe, the big jump which will feature in Level One's Turbo, all rails and jumps as usuall. Also constructed by our diggers and groomers was the Super Feature pictured Below. A feature made for boarders but owned by Windells very own Brady and Moxham. Below are a few pics from on of my favorite sessions of the Summer! Oh yeah -- not pictured but documented are the many backflips learned during the session by filmers, campers, coaches and Windells Employees. Plus other variations of fliparoos that you girls and gals will be able to view on edits shortly.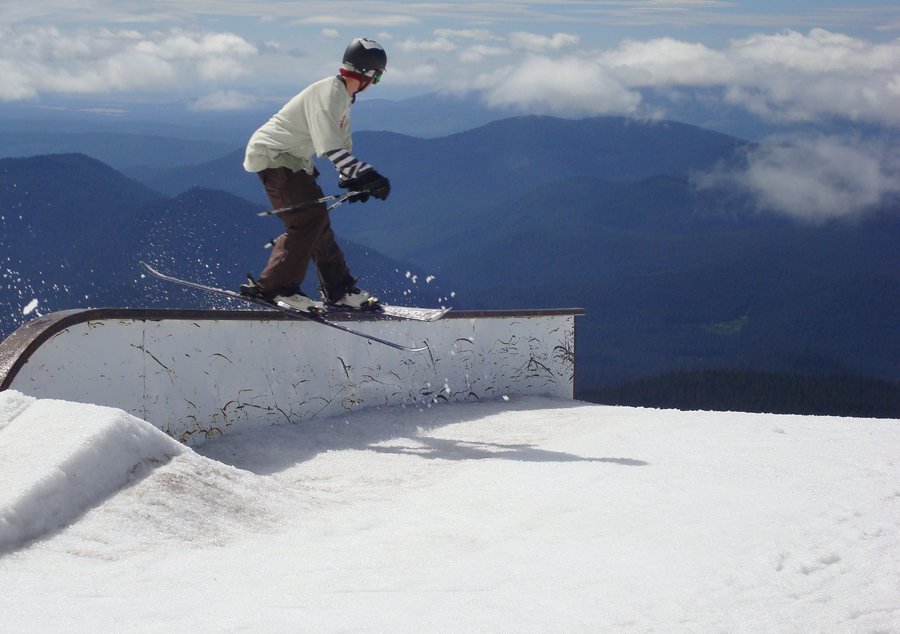 Camper Slaying Public Rail.
Coach Hornbeck Mt Hood Oregon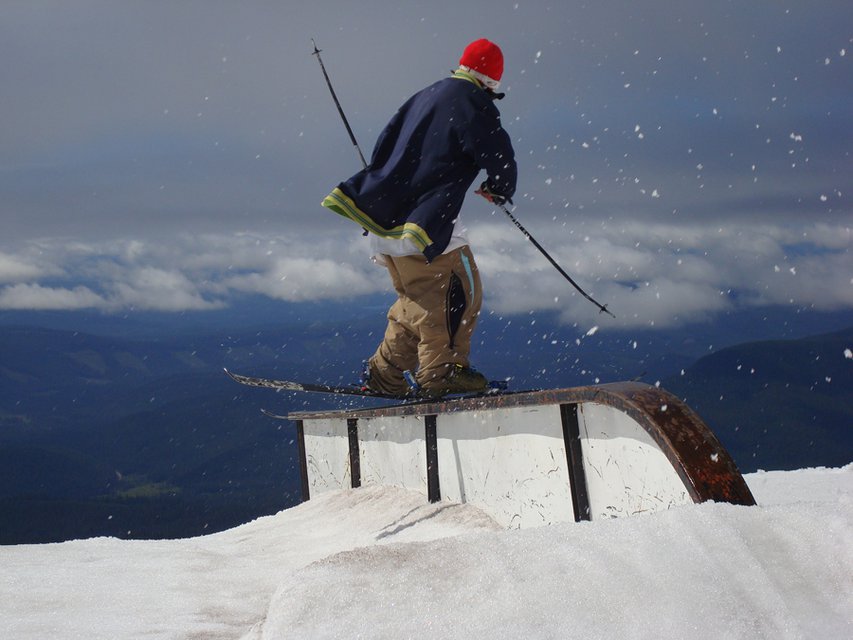 Coach Barnes Stops in from the SLC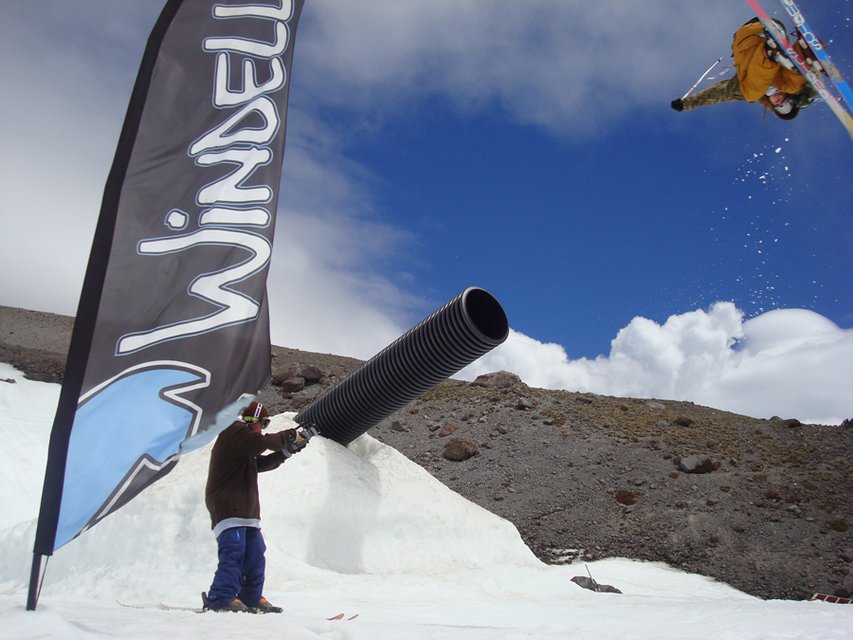 Mox and Windells Super Feature. A 20 foot Corrugated Pipe Sending Skiers and Boarders over a 30 Foot Table Table.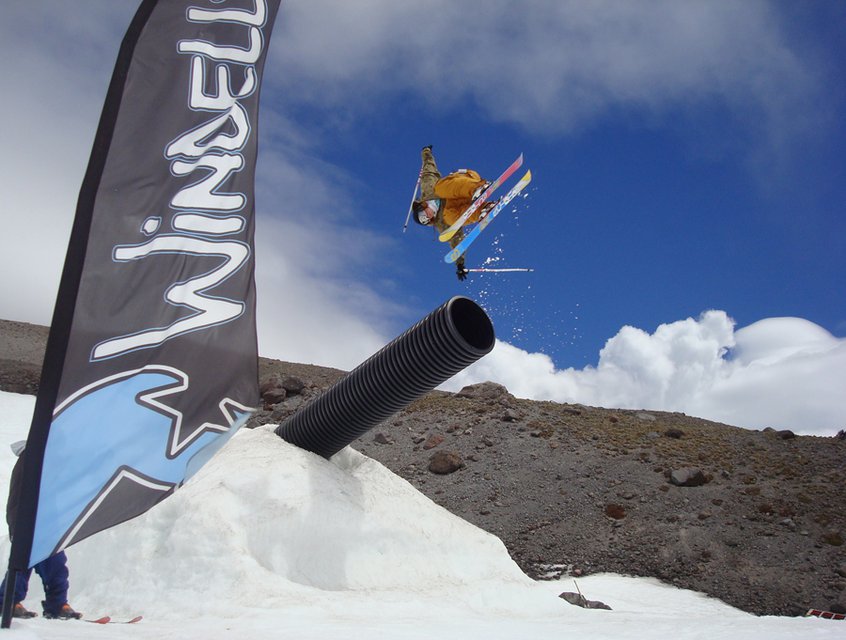 Shot of the Session on the Super Feature. Ben Moxham Hand Drag 540.
Peace - Have a Great Rest of the Summer. Thanks to All for Making this Summer the Best Summer of all Summers Ever! Windells Camp has a bunch of ideas on the plate brewing so keep your ears and eyes open! PS Here is a Session 5 Video that we never Posted!Windells: 08' Session 5