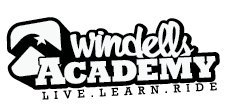 Windells Academy will launch their summer semester June 4th. A boarding school for high school students ages 14-18, Windells Academy offers high school courses in conjunction with Kaplan High School and Advantages Online Private School (both fully accredited). Academy students spend part of each day on the mountain learning from the most elite trainers in the world. Students also spend a minimum of four hours each day in the classroom earning real high school credits.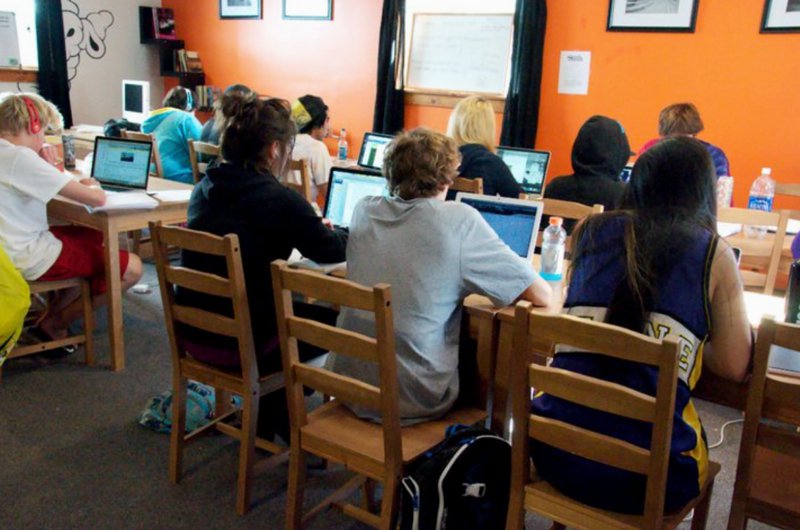 Windells Academy Summer Semester is priced at $16,500.00. "This program is for serious students and serious athletes. Dedicated students will have the chance to achieve the same level of success as some of our current students," said Mike Hanley, President of Windells Academy. The Academy's graduating seniors have been accepted to colleges including: University of Massachusetts, University of Vermont, University of Oregon, University of Colorado, Colorado State, University of Utah, Westminster, Montana State, University of Arizona, Arizona State, Northern Arizona and the University of British Columbia. The Academy also offers an SAT prep class. Students who took this course last year had scores that went up by as many as 500 points this year.
The Windells Academy educational experience goes well beyond the classroom. Students meet action sports industry leaders during industry trips. Industry trips this year have included visits to Nike, K2, Bonfire, Atmosphere and Mervin. Students, who are taking media courses, also have the chance to learn from and work with Windells media staff of videographers, photographers and editors who are some of the best in the industry. And Windells has just secured a private tour of USC's Lucas/Spielberg Film School - known as the premier film school on the planet.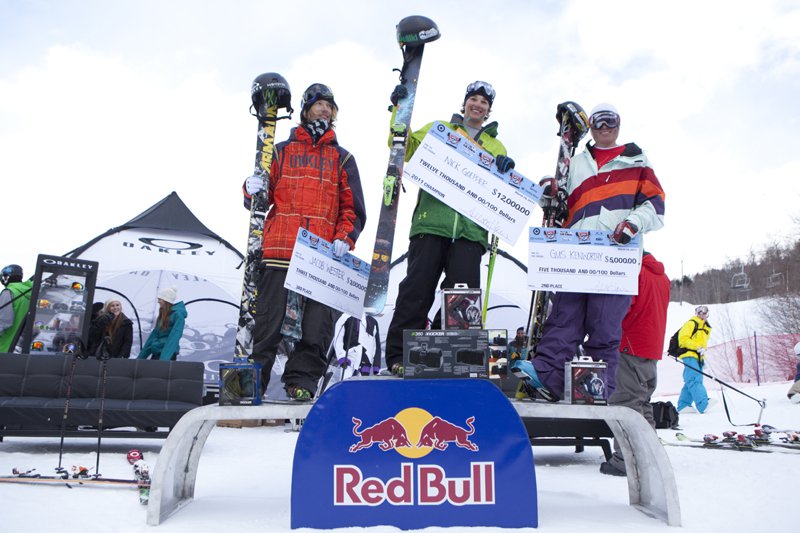 Windells Academy student Nick Goepper winning this year's Dumont Cup. Photo: Dan Brown
Windells current student body athletes have excelled this year in competion including Nicole Mcnulty who came in fourth place at the snowboarding national championships. Four of Windells' skiers finished the year ranked in the top 100 in the world of professional freeskiing: Nick Goepper finshed the season ranked 14th, Maggie Stout (in her first year) 18th, Jared Karon 50th and Chris Verrue 80th. Students also reached podiums at the Dew and North Face Tours and competed in the X Games. They also signed sponsorships with the likes of Surface Skis and Smith Optics.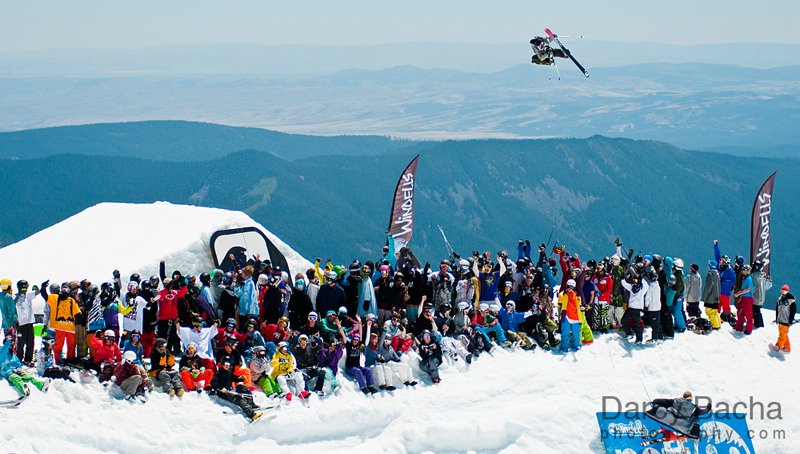 Windells Camp. Photo: Darcy Bacha
Founded in 1988 by nine-time National Champion and two-time Vice World Champion snowboarder Tim Windell, Windells has been a world leader in action sports for the past two decades. The camp's goal is to not only improve kids' skills on the slopes and on the street, but also create a fun and safe place for kids to creatively express themselves through sports. From building permanent half-pipes, cheese wedge jumps to creating new moves and fighting scoring regulations in competitions, Windells has been a pioneer in action sports. Windells is also the world's only privately owned campus and features a permanent, year round half-pipe and ski runs as well as BMX dirt bike paths, indoor skate park with foam pit and on-site housing and accommodations for campers. For those who have been there, Windells is known as the funnest place on earth. For more information on Windells Academy, go to windellsacademy.com, and to see all the fun that Windells Camp has in store for you this summer, be sure to check out windells.com.