The first stop for the North Face Open at NorthStar, Tahoe showcased skiing's top and upcoming rider's including our very own, Nick Goepper! Goepper proved he can ride with the best of them, competing against Windells coaches, Ben Moxham and Nick Martini for a chance to qualify in the upcoming X Games. With a score of 91.00, Geopper earned himself a 3rd place spot on the podium and some extra cash. Congratulations, Nick! Be sure to keep an eye on Goepper in the North Face series and upcoming competitions!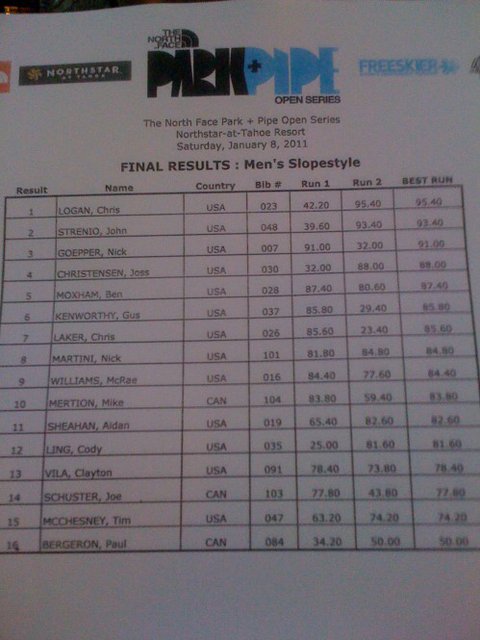 Geopper gets third!
Yea Nick!
Related posts:Windells Academy: Skiers Slope Style: Aspen Open
Mt. Hood Meadows pipe is open!
Quebec Student joins Windells Academy for Trial Session