Brie Tiffany, an Academy alumni returned to Windells to share her experiences as a college student at the University of Utah. Current students were given the opportunity to ask questions about college life and what they had to look forward to in the future.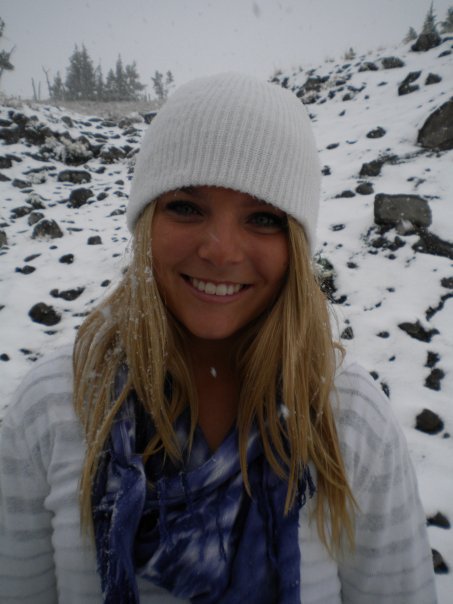 When asked why she chose to attend the University of Utah Brie responded, ?It?s a place where you can go to school and ride at the same time.? Brie is currently a full time student taking on 12 credits this semester. With a busy class schedule, tons of homework, and an active social life, Brie suggested to current Academy students, ?It?s a lot to handle at first and it?s important to balance everything. If you want to do well, take it seriously and learn.?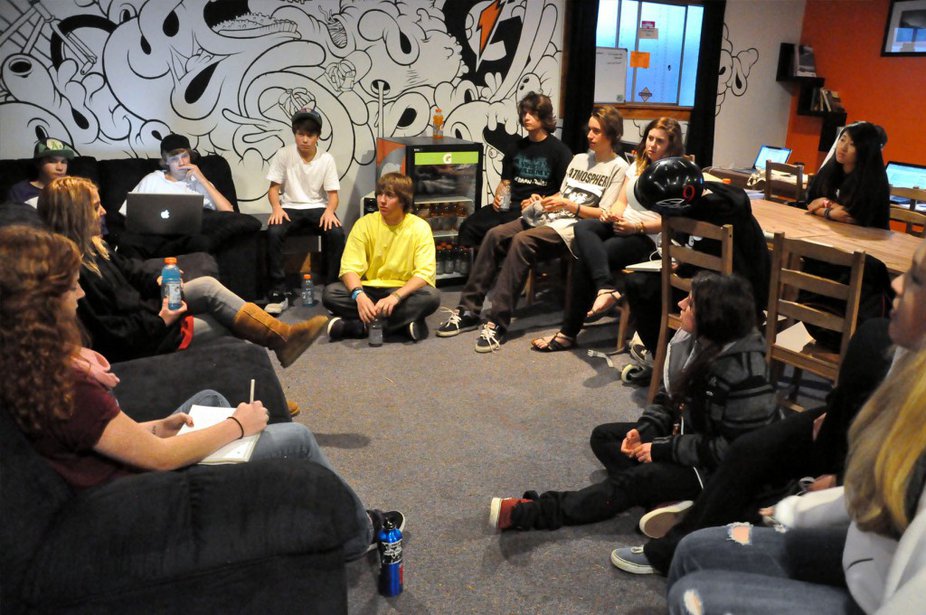 The transition from high school to college is a milestone that comes with the challenges and excitement of living away from home, meeting new people, and getting the experience needed to apply towards a successful future. Windells Academy is designed to better prepare students for their college careers. Brie offered her advice about how to balance a college lifestyle while pursuing her career goals at the same time. ?Everything is online now. I want to have time to compete in Rev Tours, Free Flows and local USASA events. I can do my homework assignments online, just like we did at Windells and make time to ride. Living away from home is easy too because it?s how we live on campus at Windells Academy.?
Windells Academy is not only a great place to prepare for college, but it provides students with the opportunity to build upon a networking community amongst students and alumni. Relationships created here at the Academy can be used as tools in the years to come. ?Academy students are working towards different goals in the same industry; the athlete, the photographer, editor and business owner. In the future, the athlete is going to need a photographer to get the money shot, the editor to put in a good word, and a business owner to sell their products. The action sports industry consists of people who work hard towards something we are all passionate about. It?s comforting to have friends to rely on to get the job done,? commented student advisor Lisa Dougherty.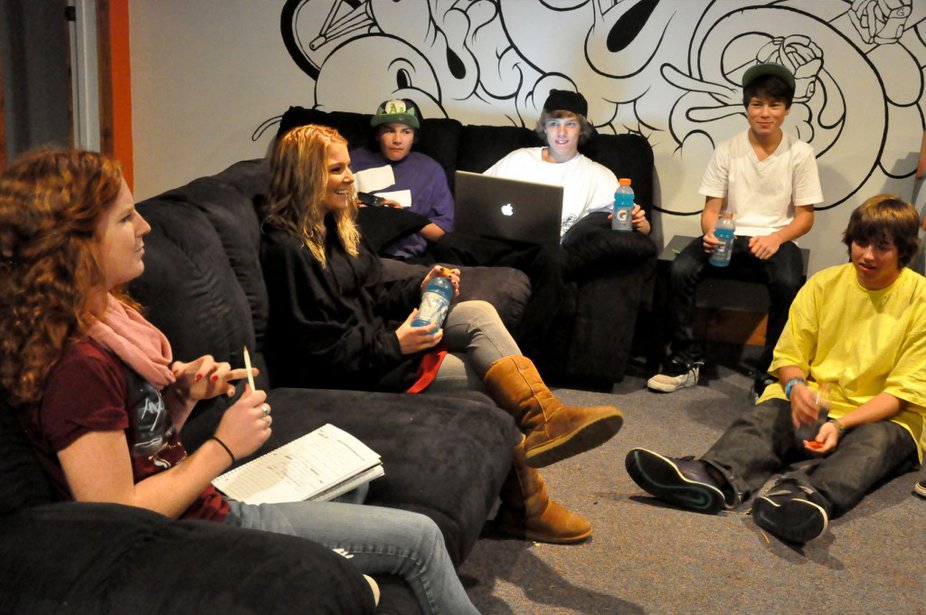 Current students at Windells Academy are experiencing life at a high school that is truly unique. Brie Tiffany?s words of advice gave the students even more incentive to work hard and continue pursuing their passions. Thanks to Brie for stopping by and showing the students how helpful it is to have friends within the community. Windells Academy students have a great semester ahead of them and an even more exciting future.
Related posts:Windells Academy attends 'Cheers' premier
Windells Academy: Skiers Slope Style: Aspen Open
Windells Academy Talks Business With Atmosphere