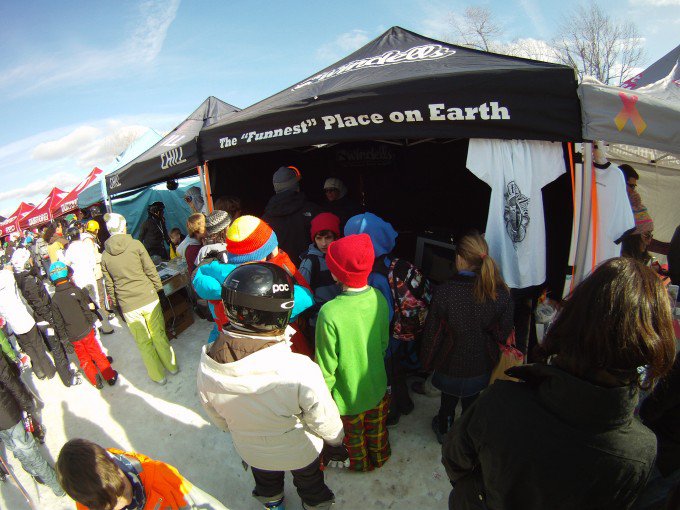 The Burton US Open Snowboarding Championships turned "29 again" this winter. Superhumans Elena Hight, Jamie Anderson, and former campers Shaun White and Louie Vito topped the podiums while common folk grazed for free stuff at the sponsor tents. Method Man and Redman played a concert for VIP Open goers and, as always, too much fun was had.
The traditional gift for a thirtieth anniversary is a pearl. Did we send Jeanette to Vermont with pearls in tow? No. She did go with boxes and boxes and boxes of giveaway goods, though! Will a teenage boy hold a Windells tee shirt more dear than the rarest pearl? Absolutely. Will a small child strip down to his underwear and run around the sponsor village for a Windells Rasta hoodie? Willingly!
The "funnest" place at the Burton Open was out front of the Windells tent.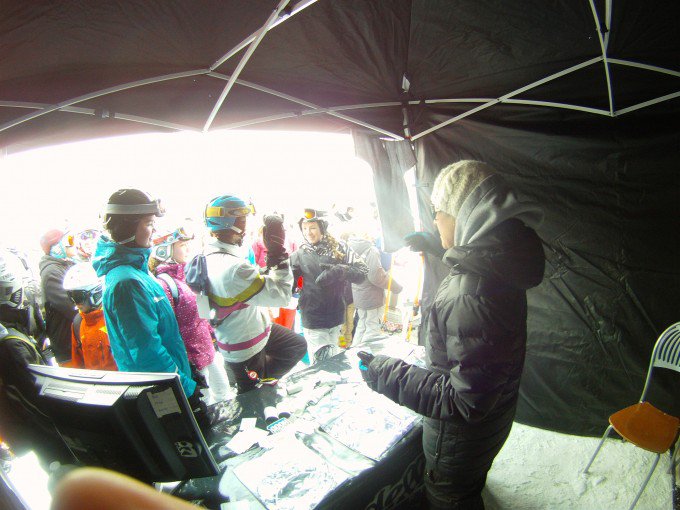 Jeanette was orchestrating hilarious games all week to win free stuff!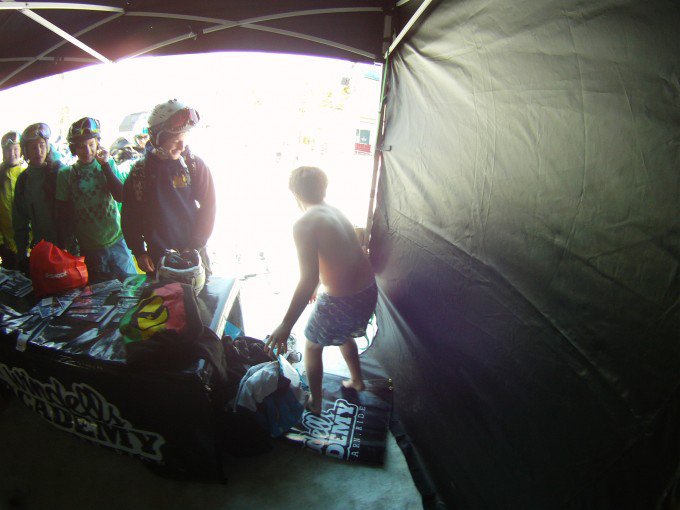 This guy bartered entertainment for goods. He offered to run around in his boxers for a hoodie and, needless to say, he earned it!
Think this looks like fun? You should see us on our own turf! Go to http://www.windells.com and follow us on facebook and twitter to keep up with the hilarity.