Enter the Share Like and Win Contest on Facebook @thecampofchampions. Win skis, snowboards, goggles, sunglasses, helmets, outerwear, clothing, gloves and more. There's a new winner every day.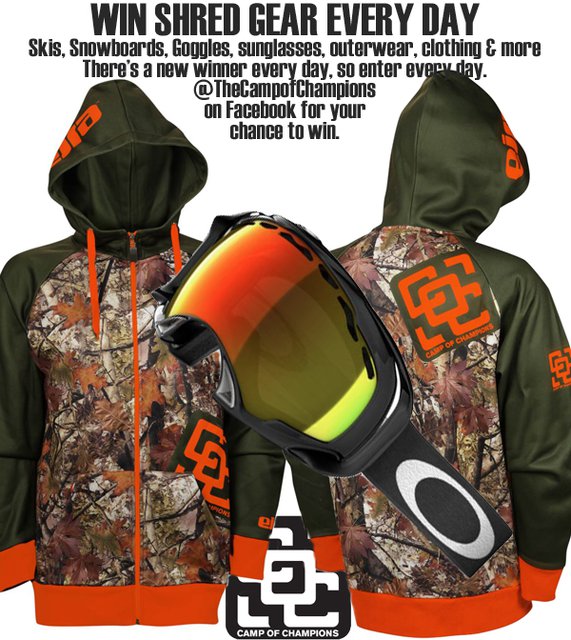 Today's Giveaway - Oakley Splice Goggles, Skullcandy Ink'd Earbuds and an Eira Hoody
To Enter:
Go to The Camp of Champions on Facebook
Share this Six Second Shred of Rob Heule
Like Camp of Champions
Like Oakley Canada
Like Pro Standard Camera Mounts,
Like EiraSki Clothing
Tag three friends
If you want free stickers, fill out this form and we will send you some.
http://www.topica.com/f/v.html?900135506.900102738
Post up a comment with your your Hoody size so that for sure we see your share. Sometimes Facebook is weird on seeing shares without the comment. We will pick the winner tomorrow afternoon.
Want to have the most progressive, fun summer of your life, Come to COC this summer. You'll go home with a bag of tricks stuffed to the gills and a ton of new friends.