Since facebook is pretty much the coolest thing out and the summer haze has set in it's time to give away a full kit on our fan page, like omg. The "Partied Out" give away with Wiley Miller is the chance to win 4 pairs of Boardshorts and every t-shirt from the summer collection, which last time I checked was 11 t-shirts. Now your probably thinking "holy sh*t how do I win?" Follow the simple directions below and try for your chance to get laced up with all of this summer's styles. There will be one winner from the states and one international winner will also be awarded. To win all you have to do is make sure your name pops up in the facebook comments the most with country abbreviation beside it. Read the Rules below and start hustling people to get your name posted. Party on Wayne!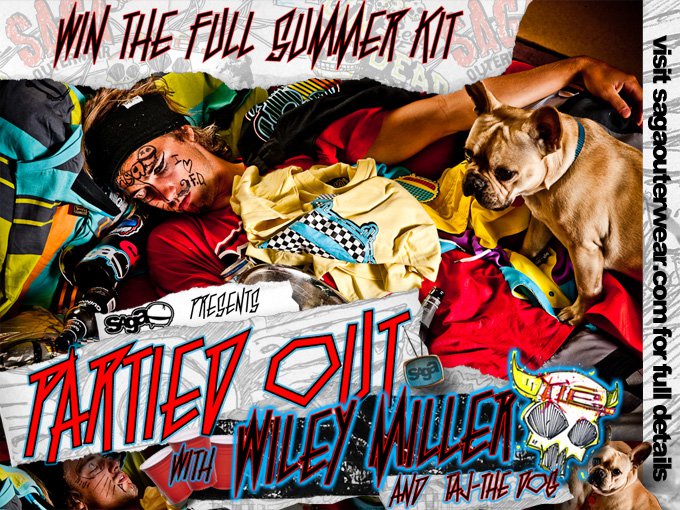 The rules are:
- The key to winning is getting as many people as you can to put your full name in the comments below the facebook post.
- You can only post your name in the facebok comments one time.
- Anybody else that posts or refers your name in the comments can only do so one time. (Moms, dads, grandparents, ex-girlfriends, it all works)
– Don?t bend or break the rules or you are eliminated. Let?s be fair.
Maybe, bribe your friends with some of your winnings to get them to post, or just go door to door and manually sign people up via their facebook accounts.
No related posts.