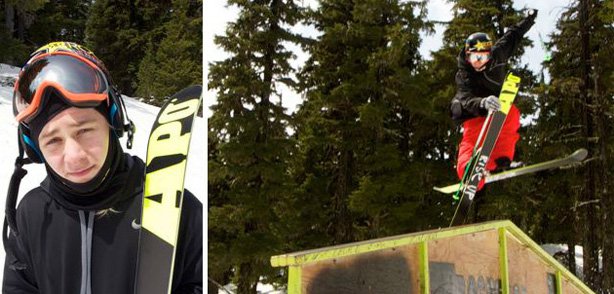 News has come in of little ripper, Willie Borm, signing for APO Skis. Here's the press release:
We are extremely pleased and excited to welcome Willie to the APO family where he can continue to express his talent. Willie continues to impress and is one of the leading talents for the future.
Having starred in numerous major events like the Dew Tour, Aspen Open, Grand Prix, Dumont Cup and WSI in Whistler, Willie will be rocking this weekend at Sammy Carlson Invitational (SCI), at Mt. Bachelor riding the new Sammy C pros alongside some of the worlds best. Live webcast at noon PST.
For those of you in Europe you'll be able to check him out in during his first European adventure with rest of the APO International Team at Kumi Yama, Les Deux Alpes, France in July 6 to 8.
Willie says, "I'm super stoked about APO. I basically grew up riding Salomon and everyone there treated me so good. The opportunity to now ride on APO skis is a good one for me. I like the skis and the vibe of the company, so I think we can go a long way together. I'll be riding the brand new Sammy C Pro model. They have great flex for the big booters, smooth for the rails and the graphics are sick. They're solid!"
Sammy had a major influence on his decision to go with APO.
He says, "Of course, I like to be on the same team as Sammy, but I also had to like the skis. I skied with Sammy in Breck almost every day last December, and he was constantly going off about how much he liked his APO skis. So even back then, long before I tried the skis, I became curious to say the least. My stoke meter ran high when I tried the skis."
Willie Borm, 14 years old, is from Chaska, Minnesota and rides also for Nike, Oakley, Dakine, Rockstar, Skull Candy and Pinewski shop.
WILLIEBORM.COM
Head over to Apo Snow for more news and good shit.
Related posts:2010 Grom Contest Winner: Willie Borm If you missed out on this year's Grom Contest from...
TJ Schiller signs for Nordica After spending a good couple of years with CoreUpt, TJ...
Sammy Carlson signs for APO! The latest mover and shaker in the ski world is...