I don't understand one thing on this website except that Wiley Miller is on the cover hand dragging over the moon. I really do enjoy the Japanese type though, their publications always look so live and crazy. Peep Bravo Ski.com to see skiing in far away places. Props to Wiley on bagging the overseas cover, Party on Wayne!
ÂÂ
CLICK HERE TO VIEW WEBSITE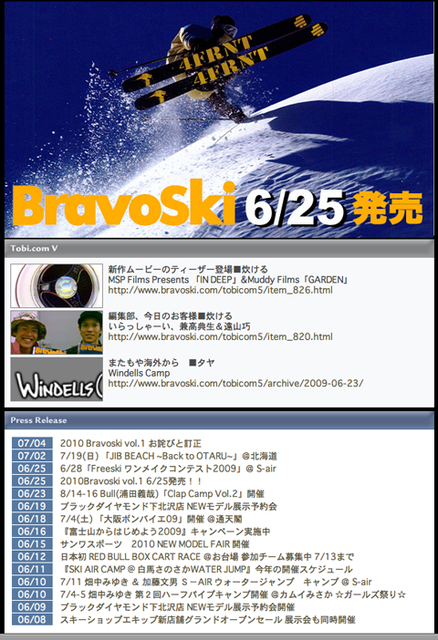 Wiley is departing for a surf trip to Mexico as we speak, should be a greasy one for him and Marty as the swell is forecasted to be overhead, stay posted for a trip recap when he returns from south of the boarder.