I've been spending entirely too much time getting the store ready to re-open this weekend (come to our party on Saturday, and my birthday that night), so I decided to take a break and head up to Steamboat and check out the water ramps there.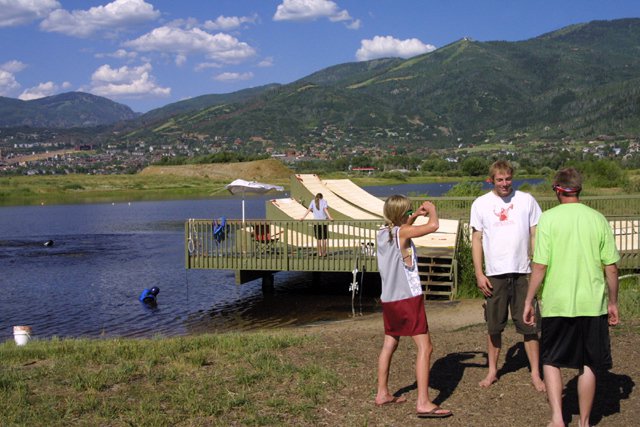 The ramps are located off of Highway 40 right by the Shop N Hop.  They're open 3-6 Wednesdays, 12-6 Thursdays, 3-6 Saturdays, and 10-6 Sundays.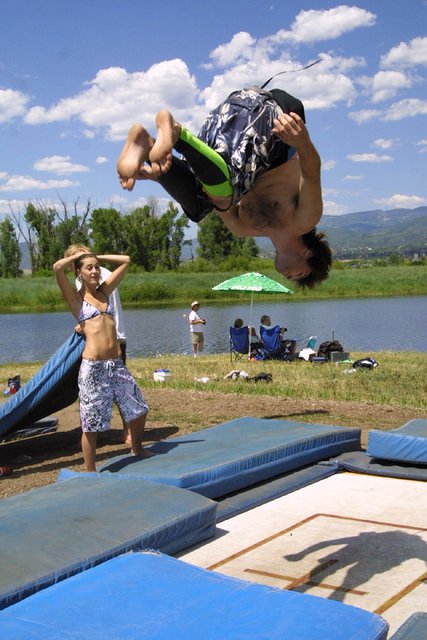 They've got a great tramp setup to practice tricks on, and our buddy Tony is there almost every day coaching if you need any pointers.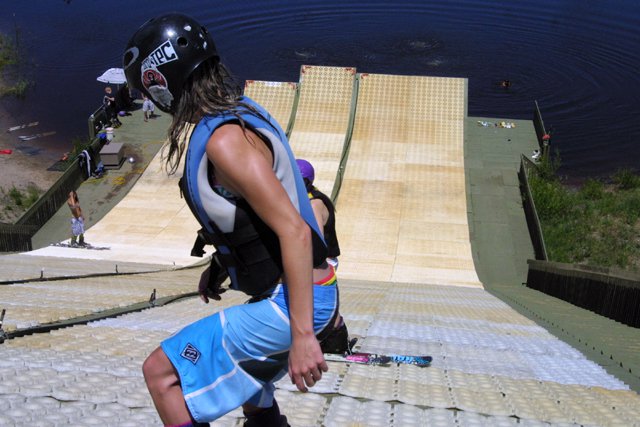 The prices are $25 a day for ramps and tramps, $15 a day for just tramps, and they offer various deals for passes (i.e. season pass, 10 day pass, etc).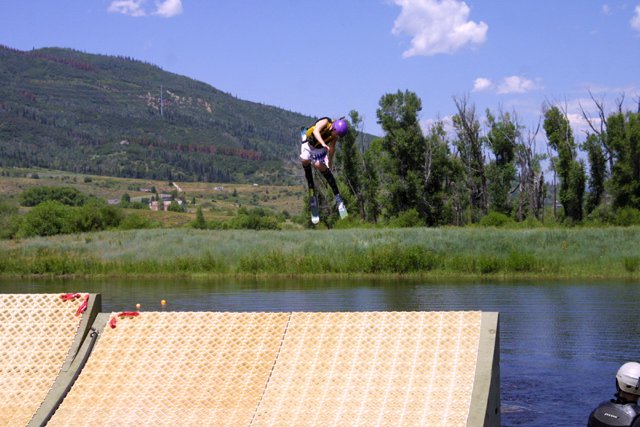 It always helps to wax up your skis before hitting the ramps.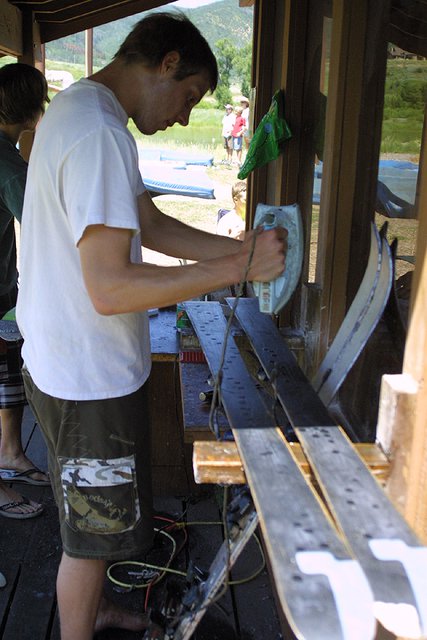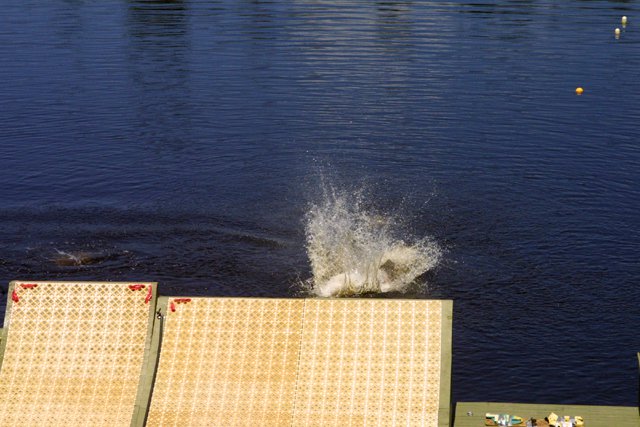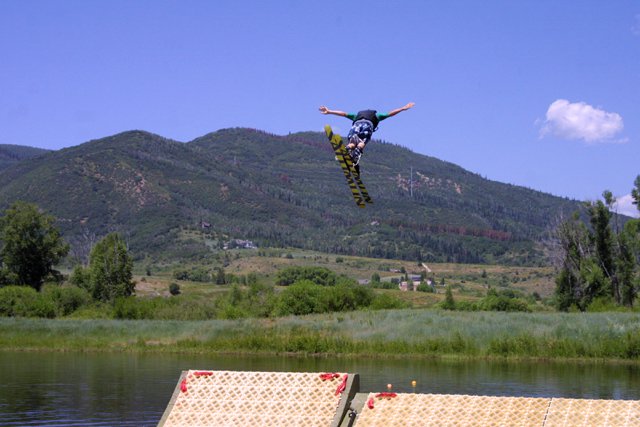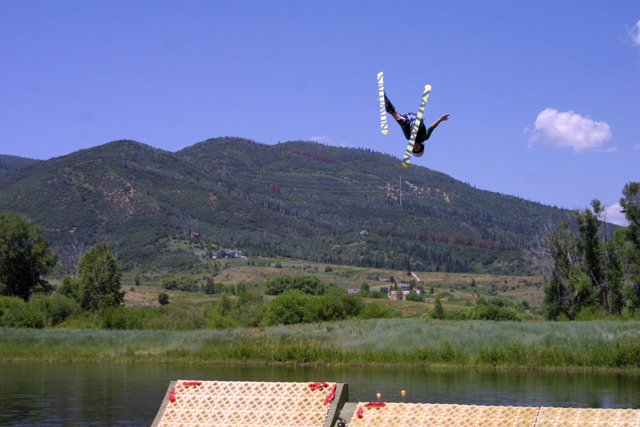 There's always a grom crew there ready to throw down.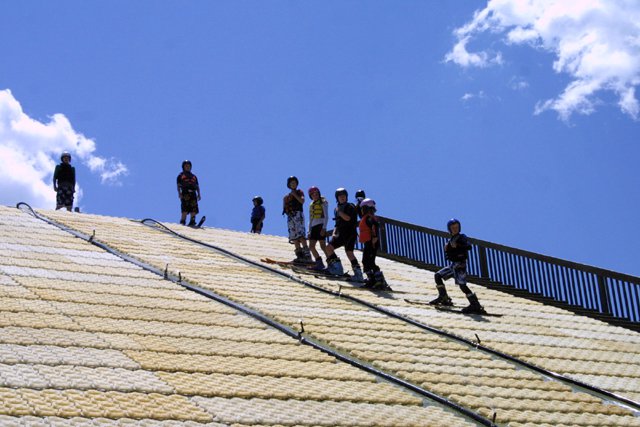 View from the top of the ramps.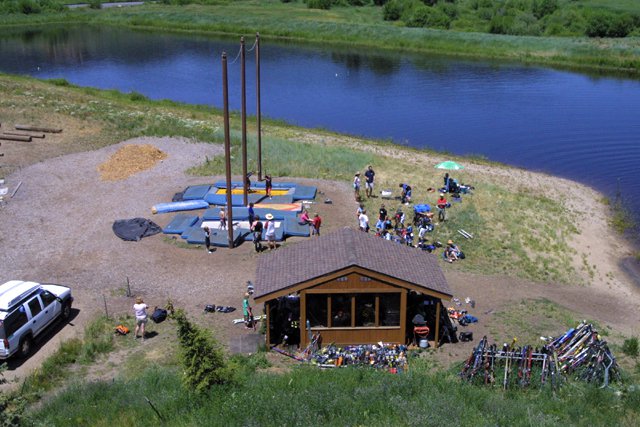 Eventually I decided to just walk out into the water to get shots.  Luckily I didn't drop my camera.
Jenn Hirsch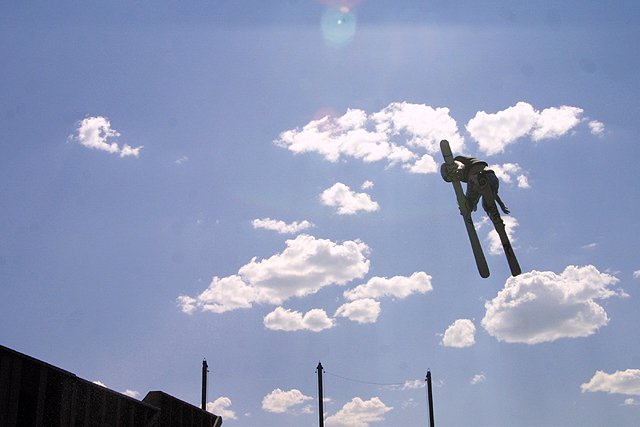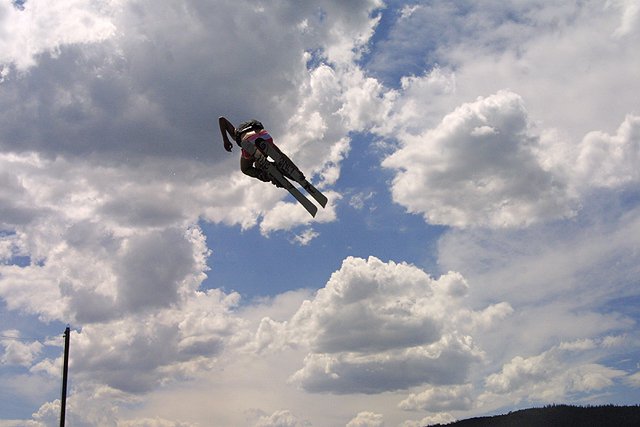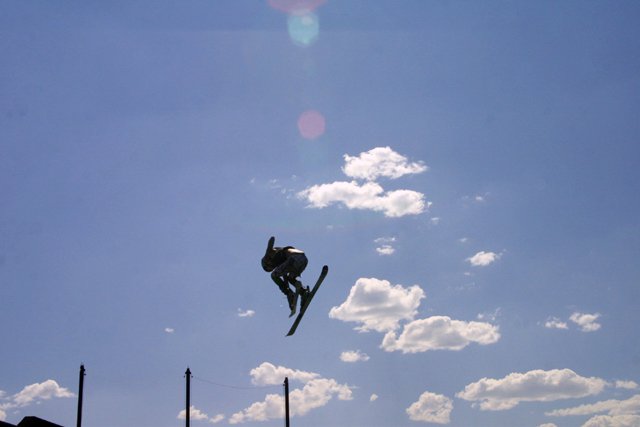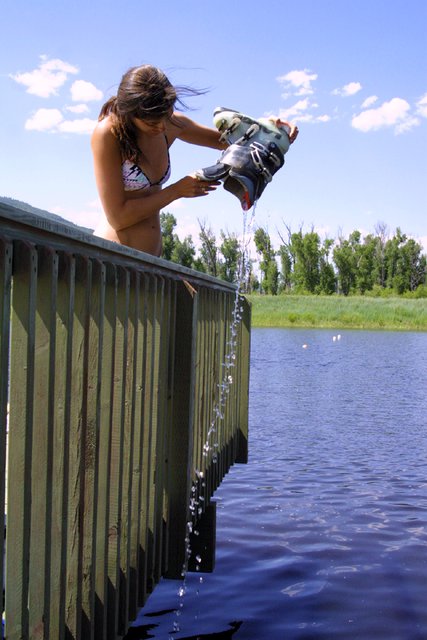 Russ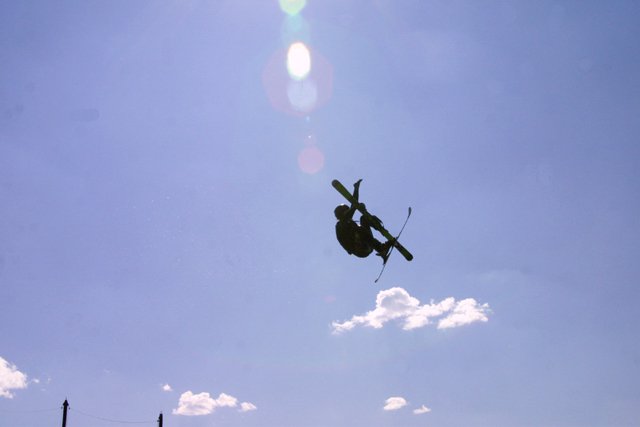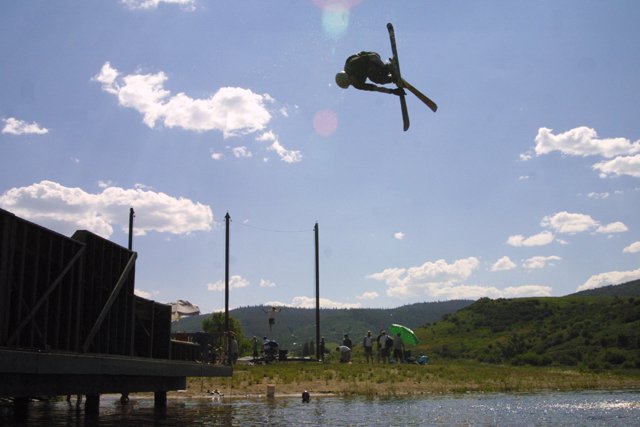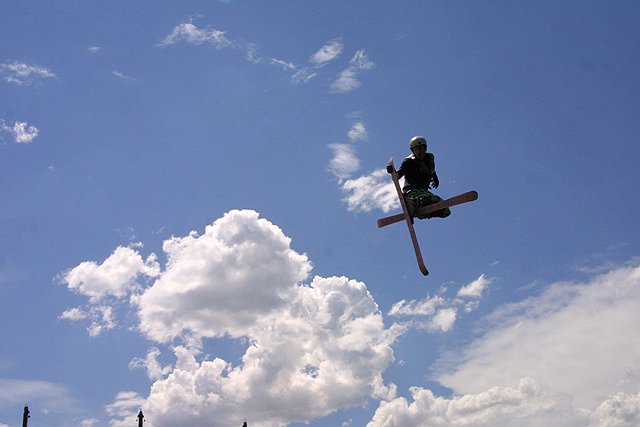 Landon Spear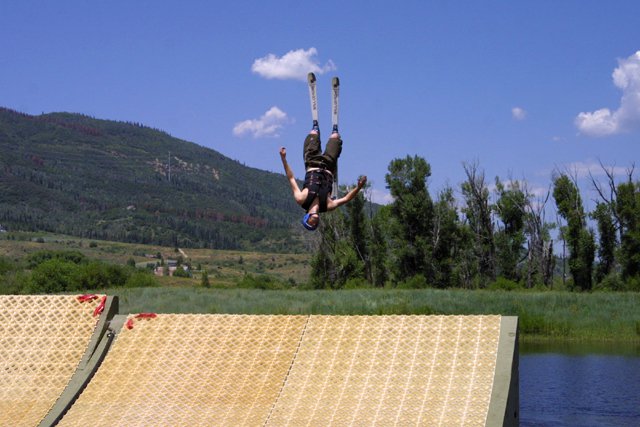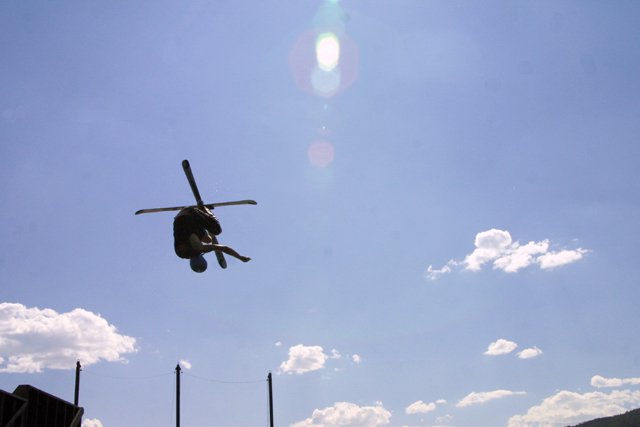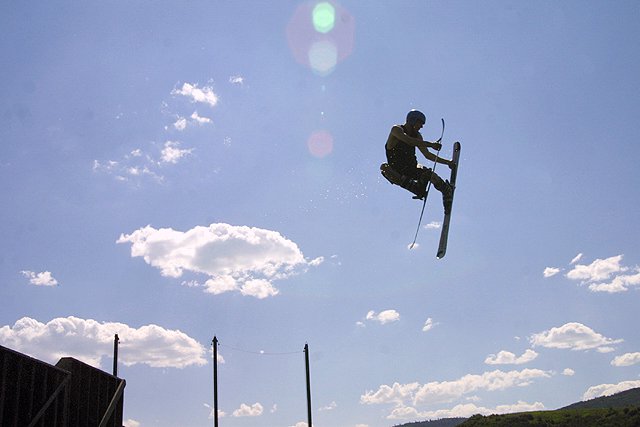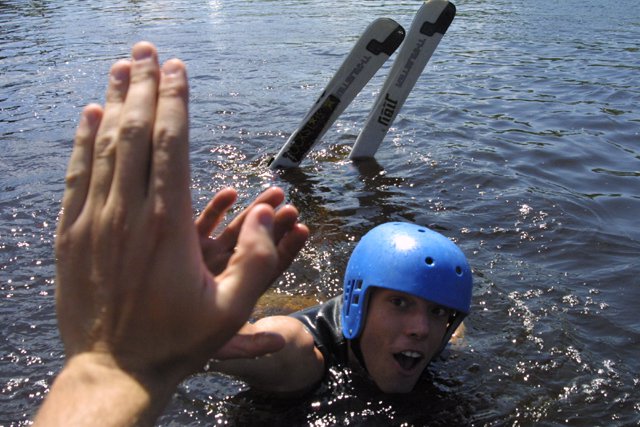 Carrie Rossman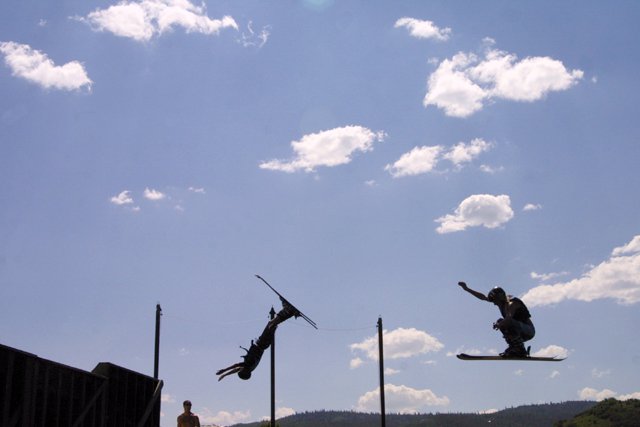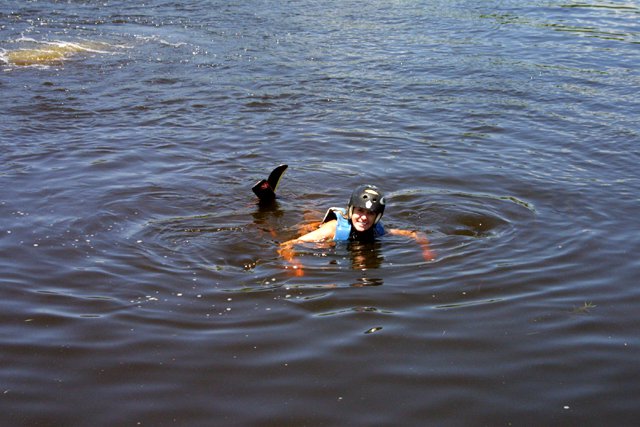 Coach Tony Gallina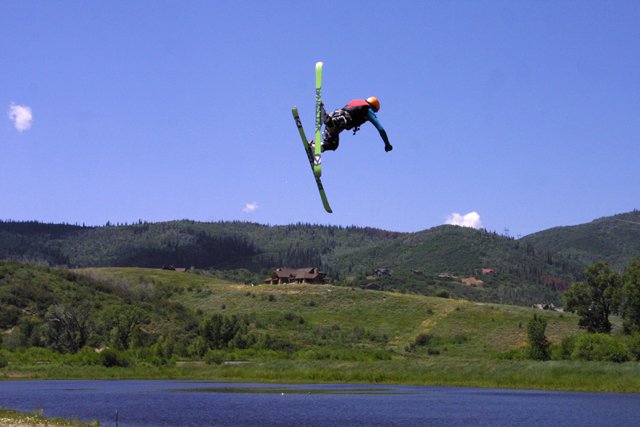 Tony actually dove headfirst into the water here, and came up just fine.  I was impressed.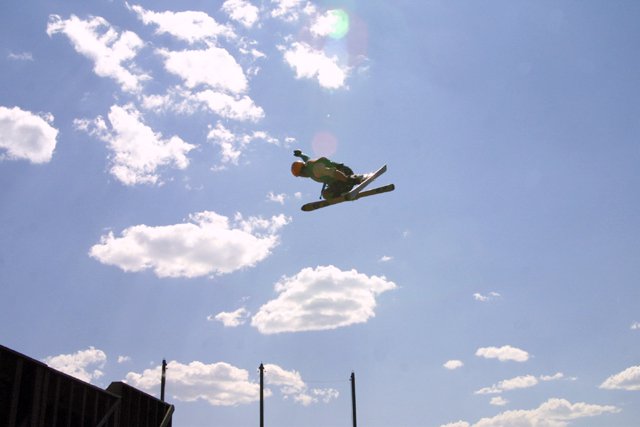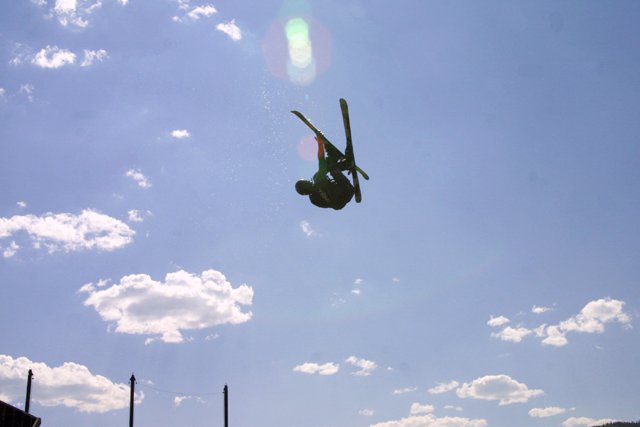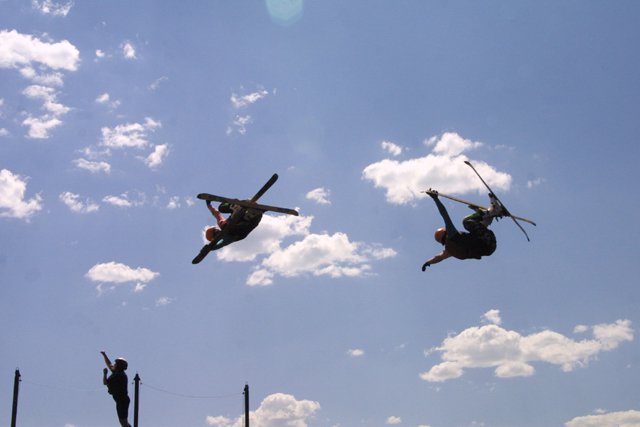 Steph Myers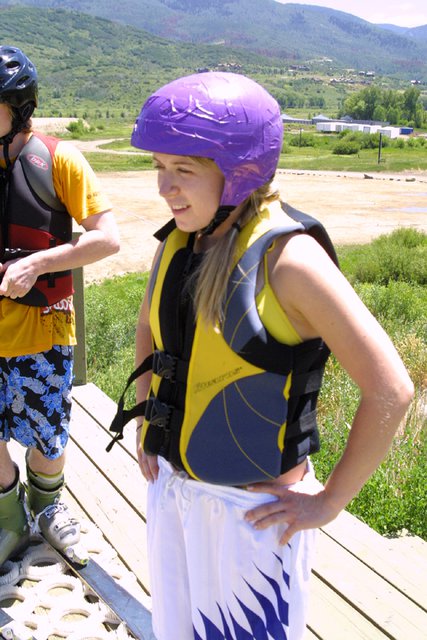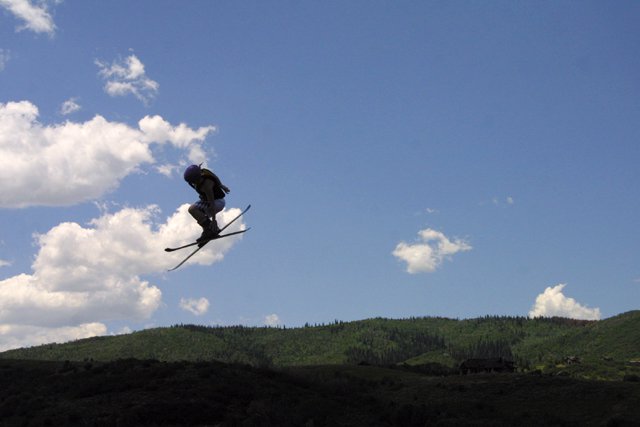 I was pumped to see Steph step up and start working on her mistys off the ramp.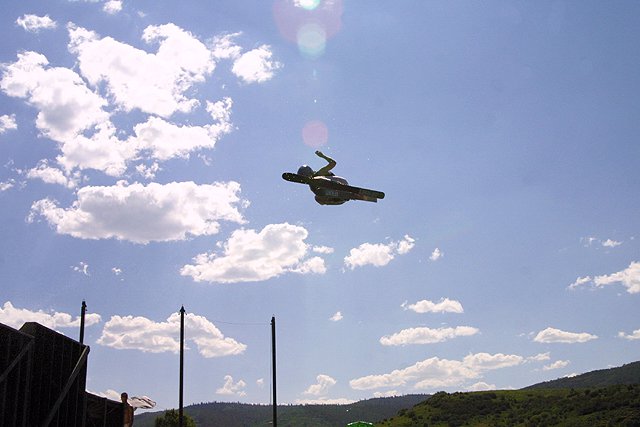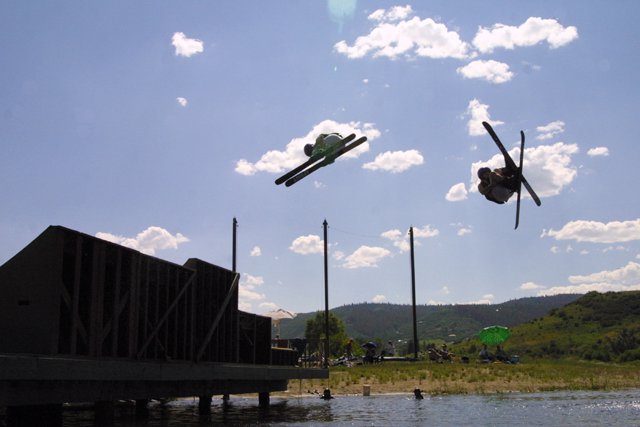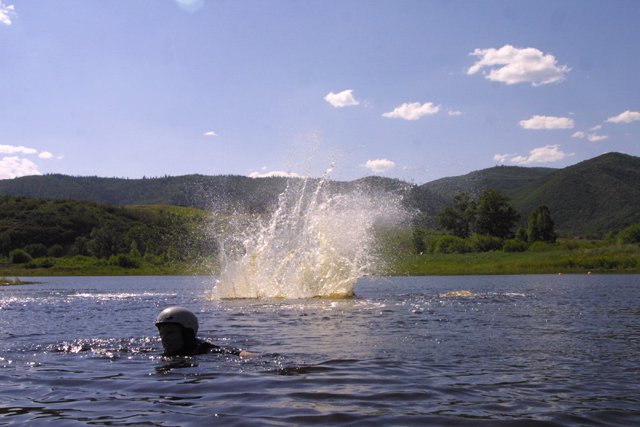 Ronnie Barr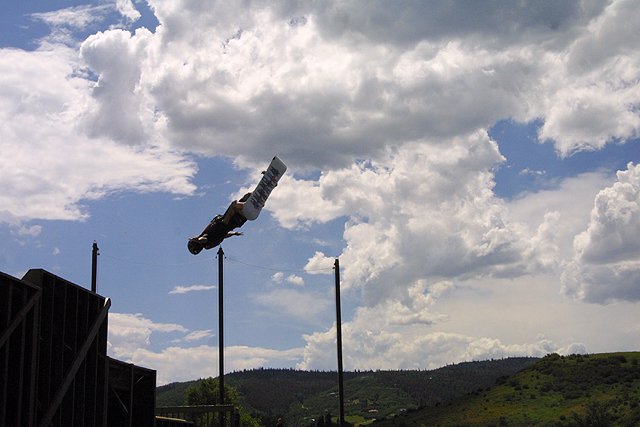 Jen Allen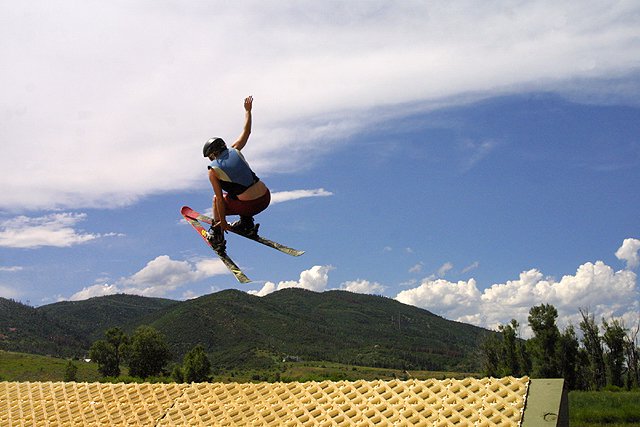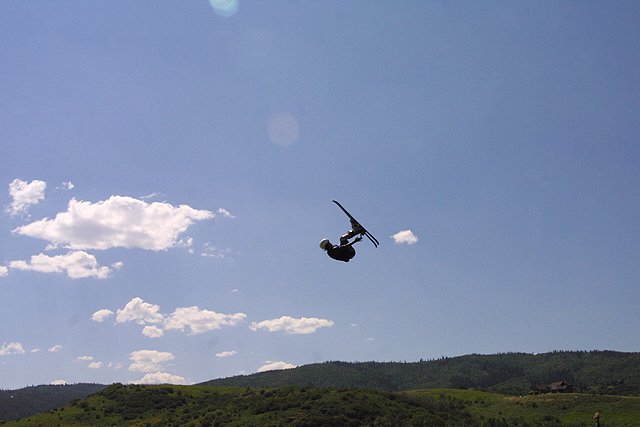 Landon does his best impression of Jesus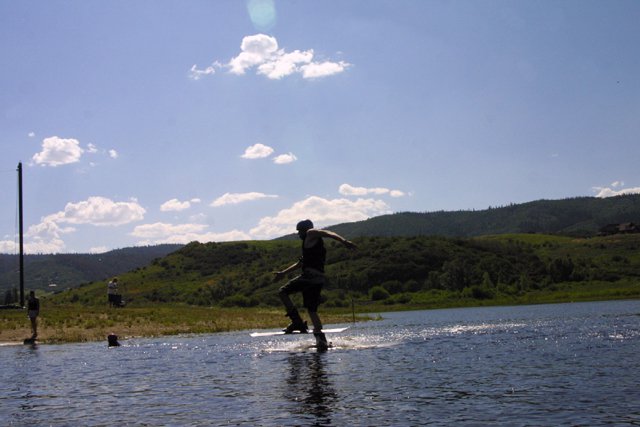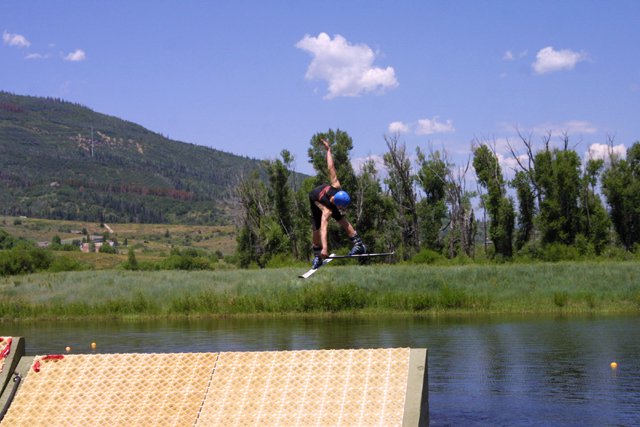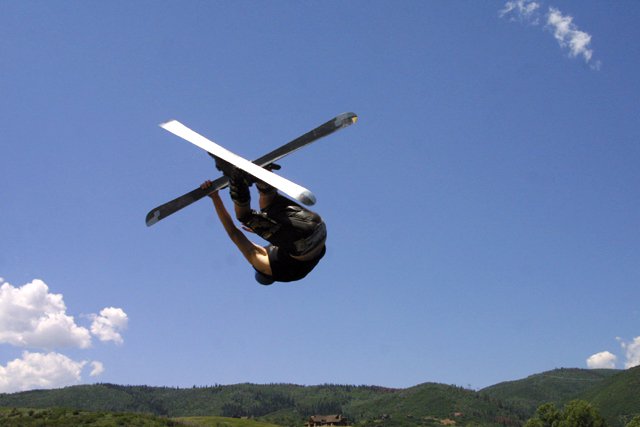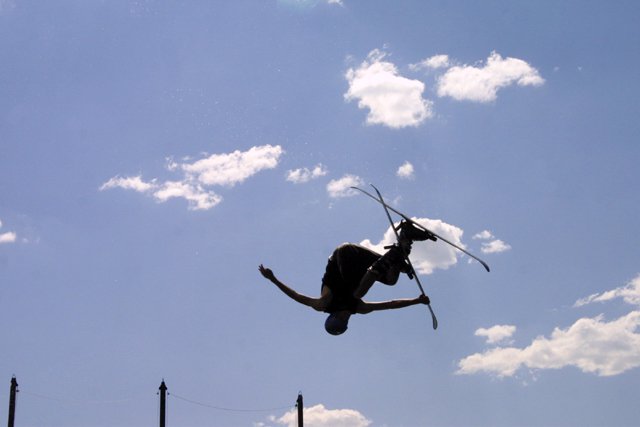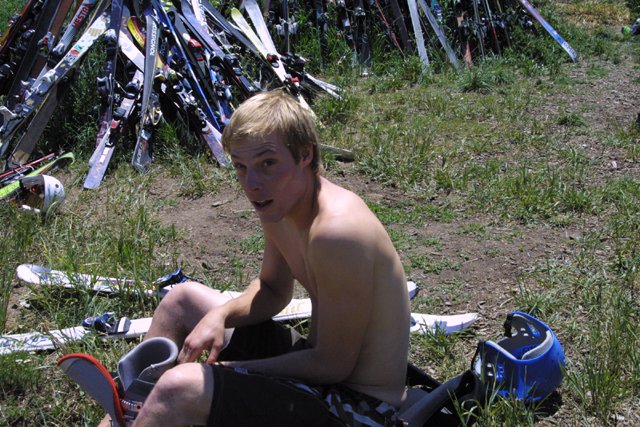 Jenn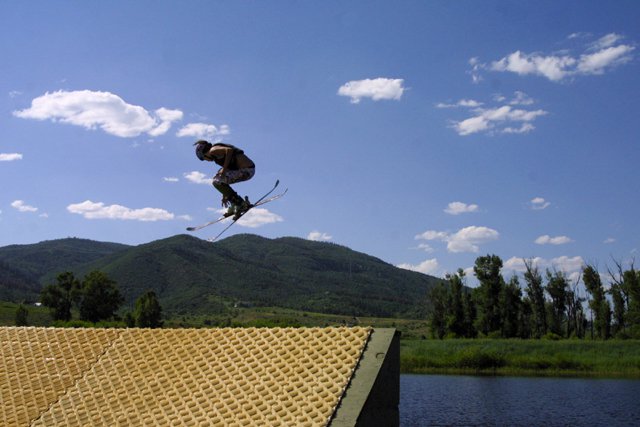 Carrie thought it would be fun to push this kid off the dock...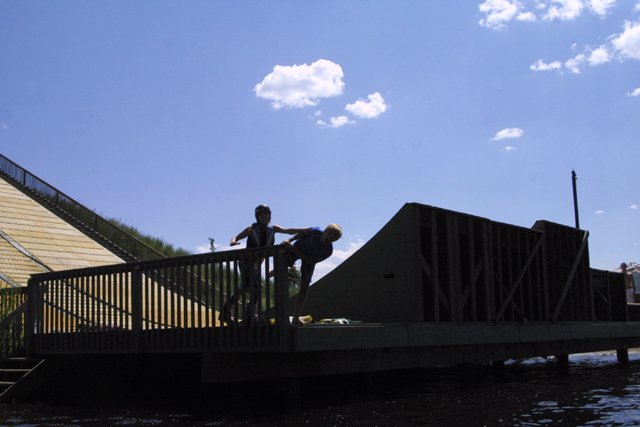 And it was.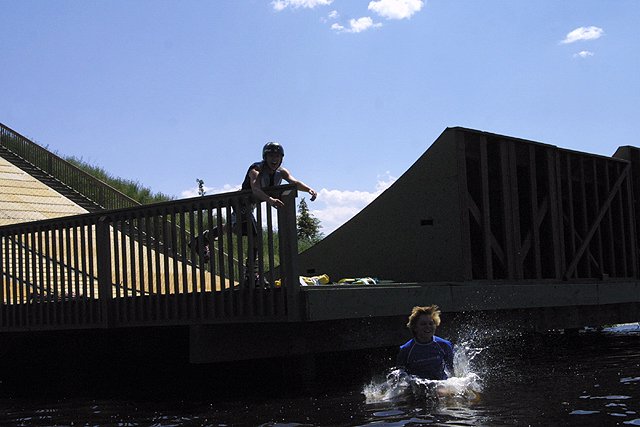 In between ramp sessions we got to hang out on the tramps.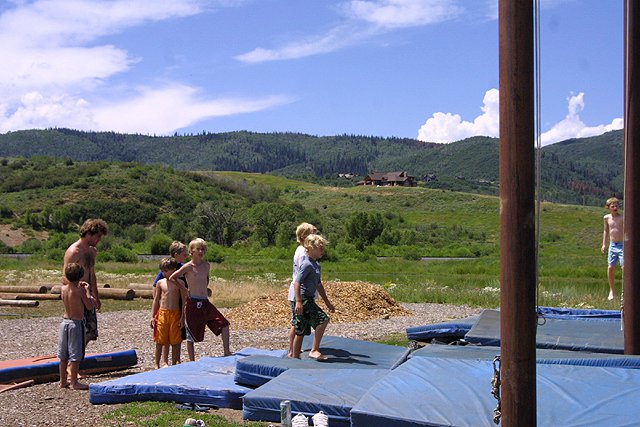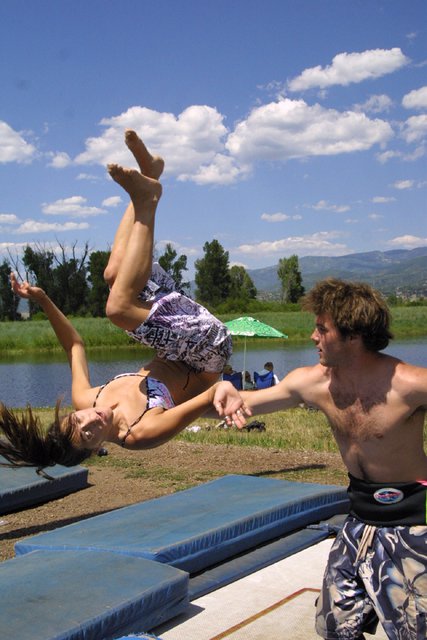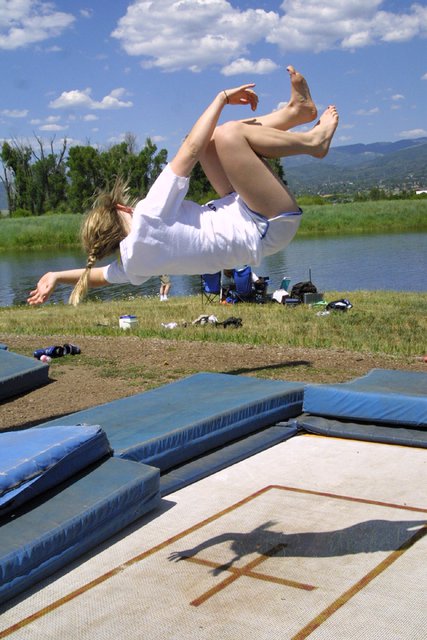 Even I played around on them.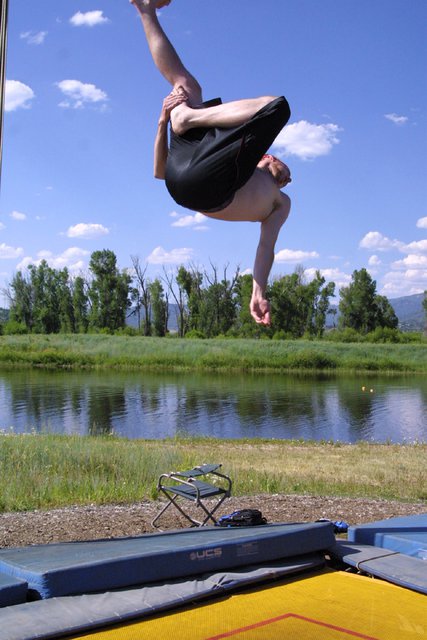 Then Carrie decided she really liked pushing people off things, so she made Steph her next victim...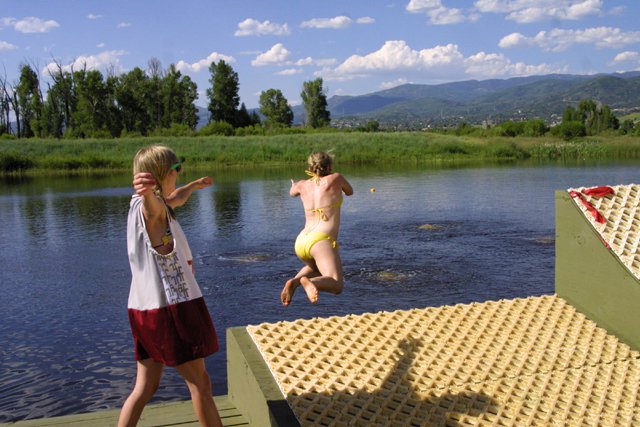 But Jenn came to avenge Steph...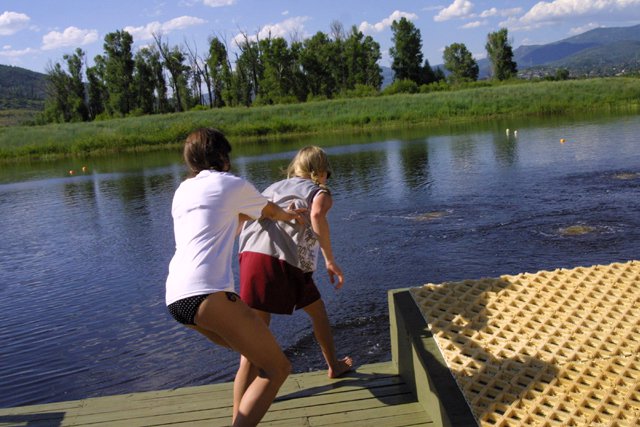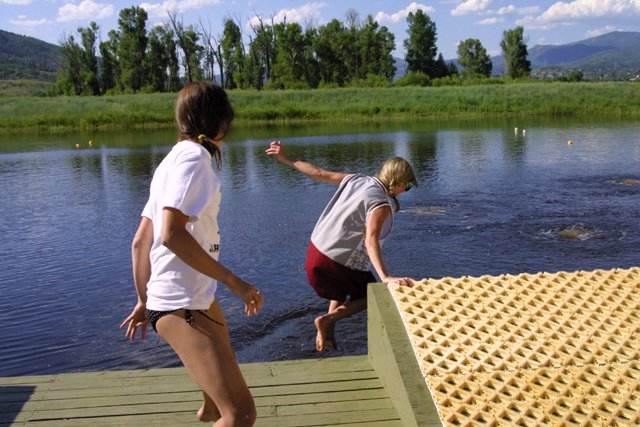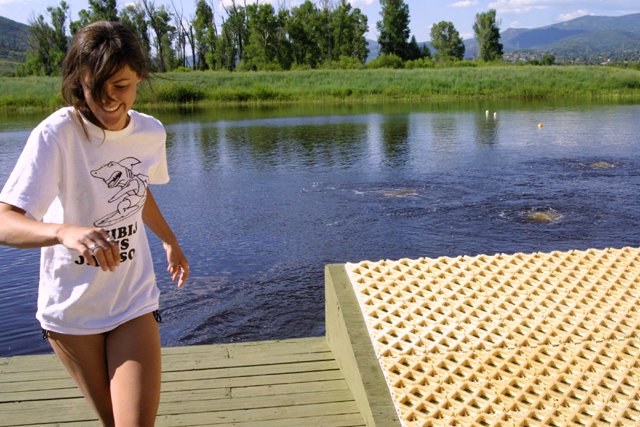 And Landon dove in to save them.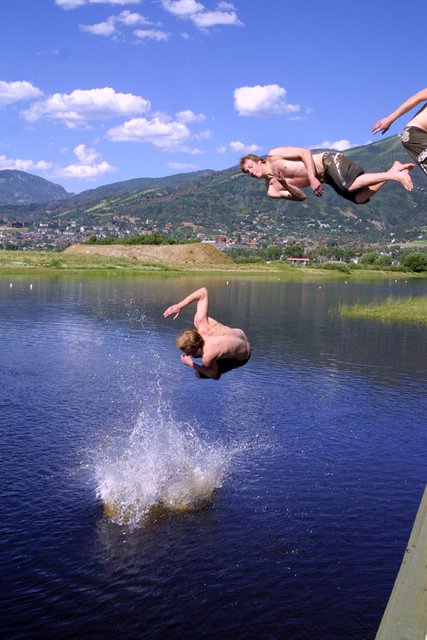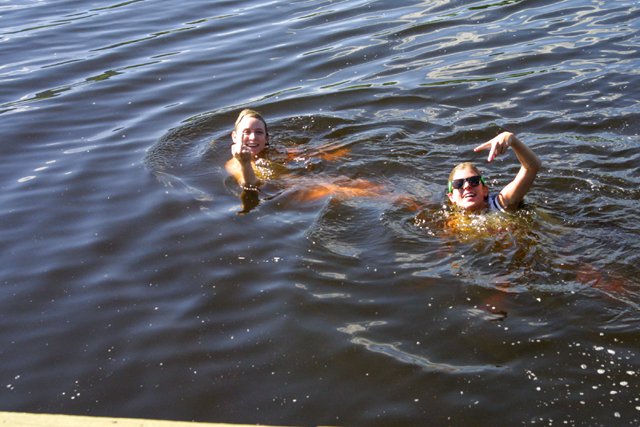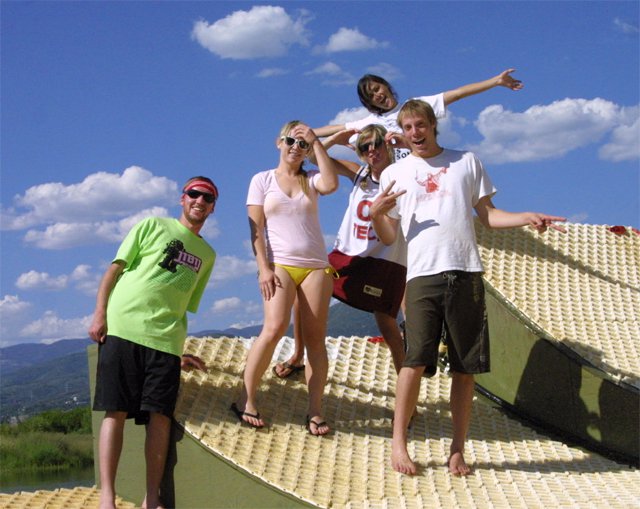 The water ramps are a great time, and if you need something to do this summer, you should definitely make a trip up to Steamboat.  Check out the SSWSC website HERE.