Alright, so NS what's been going on???  Killin it I would guess!
So, I have no clue when the last time I wrote an update was, but here we go.
I came back from New Zealand in November, and headed straight to Utah and Colorado for some early season park training and urban filming with T-Hall and Spriggs.  Some gnarly rails, good sessions and sick shots had by all. Did you see the edits I made and posted on NS for you guys?
 
After that I headed over to Breck and stayed for a couple weeks at the Salomon house, beffor the first Dew Tour stop.  The Salomon house was PIMP.  The whole crew was chillin' around, training and having a good time.  Dew Tour didn't go so well for me, super windy qualifier and wasn't ready for jumps yet, so I wasn't on point.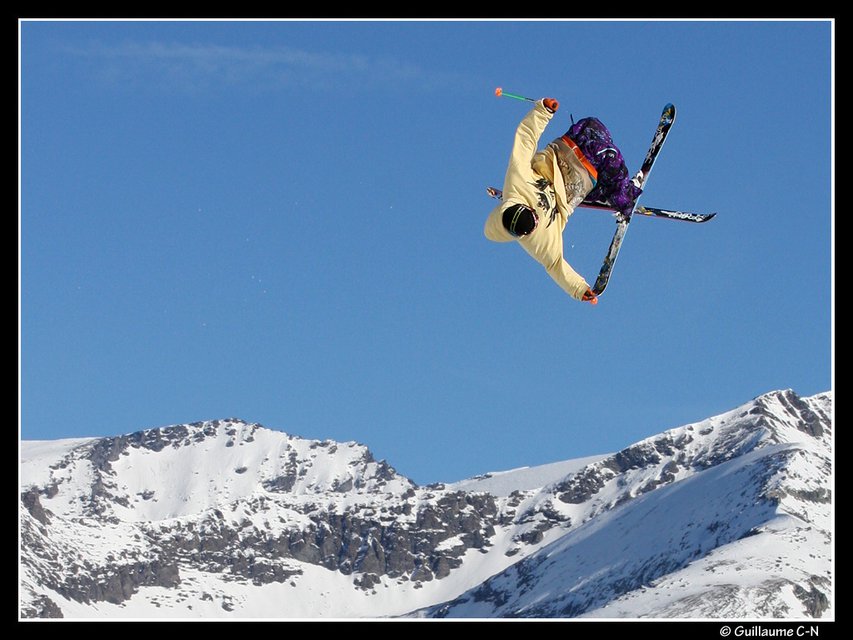 Then I was back to Utah, I stayed with Tanner and filmed more urban.  We got illin on a sick wall ride and some rails; more sick shots!!!
New Years day I headed to France for the Tignes Airwaves.  Our team was captained by TJ Schiller. The crew consisted of VERNON and yours truly.  Sick comp, lot of fun!!!
 
Then back to Canada to prepare for the Canadian Freeskiing Championships at Red Resort, my home hill. I am reeally happy with my skiing and results.  I took 1st for the second year in a row.  Stoked!!!
 
After that I grabbed my sled and headed to Whistler for a few weeks of filming in the BC, more footy for PBP.  I am really trying to put together a solid all rounded segment this year.
 
After that I was back to France again.  This time for the "Oxbow Back To Powder."  7 days of shredding with a sick crew of skiers and snowboarders.  Great event!!! Got some tricks I was happy with on film for their edits.
After that it was back to Whistler and filming more in BC.  Conditions are good, shots are sick.  Almost landed some dubs out there in the BC.  Really stoked on that.
Gotta go now, heading to the Kootenays  for more BC shooting.
 
Check out the new PBP site, it's up.
 
"Respect" and "Murda Fa Fun"
 
Dane Tudor