Someecards.com is one of the best sites on the interwebs for sending out e-cards. No, they're not like this sappy ones that you get from your mom when she's worried about you, or the ones that have enough animation and flash to send you into an epileptic fit. Someecards are different, more sarcastic and apparently much more graphic now…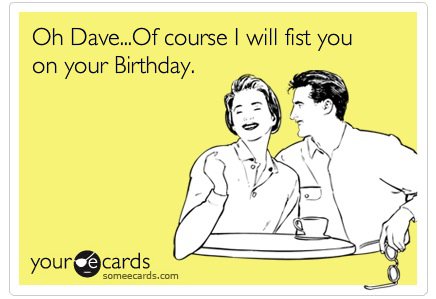 Here's one card I was glad to not see in my inbox on my birthday.
So, if you've got a friend, family member, or co-worker celebrating an anniversary, birthday or one of the dozens of other occasions that you may care enough to send them a completely free electronic message I would recommend heading over to someecards.com.