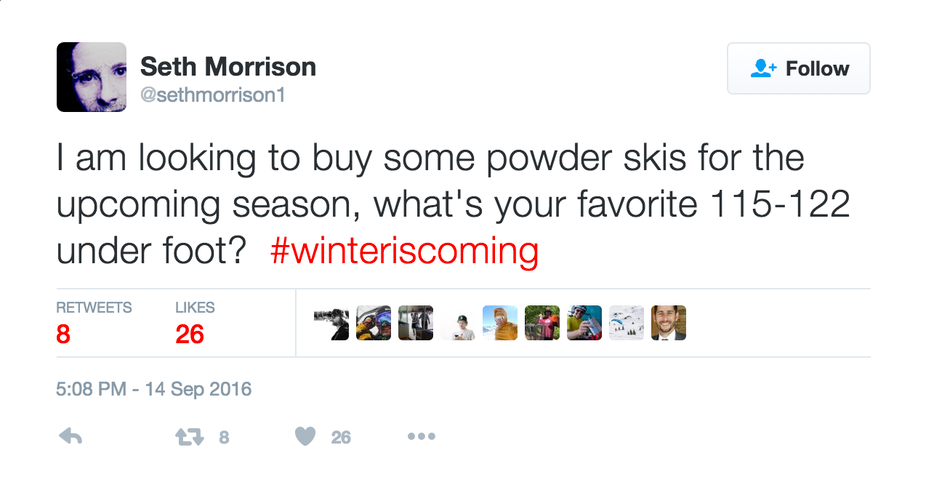 Seth Morrison and K2 have parted ways after 24 years. That in itself is mammoth industry news. But set against industry background and rumour, the news potentially becomes all the more significant. The entire K2 marketing department has turned over in the past year or so and the rumours are they are struggling by with only a skeleton team at the helm. Seth has always been a figurehead of K2 and his departure along with that of their branding team might indicate a whole new direction or something more serious.
At the same time, yet more rumours suggesting that Newell-Rubbermaid, who recently bought out Jarden Corporation are looking to offload the wintersports wing they inherited. CEO Michael Polk said in a presentation at the Barclay's Global Consumer Staples Conference "We have made the choice to move quickly, more quickly than we originally envisioned such that we drive the organizational change in the U.S. all the way to the end game by the end of the year". The industry wisdom is that it in fact the $2.74bn Winter Sports wing, which includes K2 Sports, Marmot, Volkl, Marker, Full Tilt and Line and numerous snowboard brands will be the first thing to be offloaded or cut.
If the rumour is true and a buyer doesnt come forward, what that could potentially mean for the K2 umbrella is near unthinkable. Polk continued his speech, revealing that "Ideally I would like to sell these assets versus simply walk away from them. Some of them are the kinds of businesses that would be difficult to sell and therefore, we should just shut down because they create no value for you [the shareholders] and they are a distraction for us". The future does indeed look bleak for K2.
And with rumours circulating about another major ski brand, this could be an interesting few months in the ski industry.
Sources:
http://www.powder.com/stories/news/seth-morrison-out-at-k2/
https://www.snowindustrynews.com/articles/newell-brands-plans-to-close-some-businesses-this-year-are-wintersports-brands-at-risk/