Los Angeles-based photographer Ian Ruhter creates amazing photographs using a van that he turned into a gigantic camera. He uses the collodion process (AKA wet plate photography) to turn large sheets of metal into photographs, and spends upwards of $500 making each giant one-of-a-kind print.
Here's Ruhter is with a 36×24-inch wet plate photograph he shot in Mammoth Lakes, CA. It took him two years of hard work to make: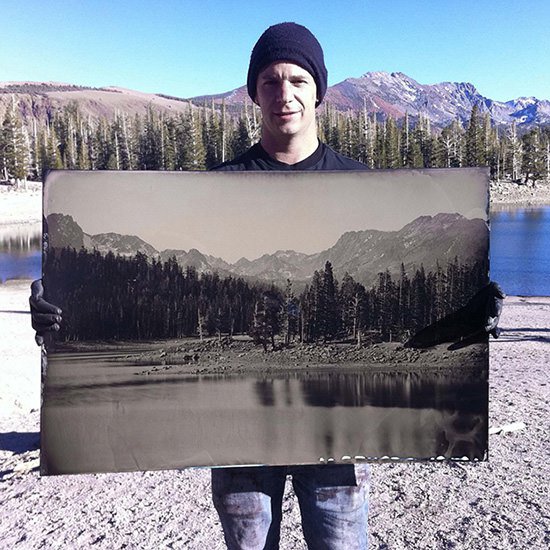 You can check out a gallery of Ruhter's photographs here.