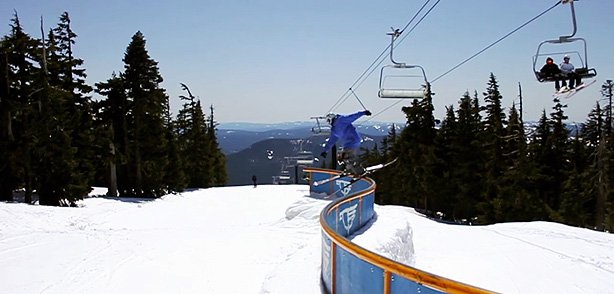 It's not just the invited lot that get more than one round (if you missed the first round, see it here). The uninvited lot get more than another round as well! The guys hit Timberline on Mt. Hood for some more uninvited action and we're left picking our jaws off the floor.
Skiing:
Kevin Lund, Tanner Boudreau, Isaac Bubb, Alec Nelson, Maurizio von Flotow, Michael Briggs, Lucas Wachs
Music:
Jeezy – Supafreak
MPORA Action Sports
Related posts:West Coast Sessions: The UnInvited If you've been keeping up with the West Coast Sessions,...
West Coast Sessions 4 Here's a few highlights from the West Coast Sessions, which...
West Coast Sessions Day 4: Senders All Day MPORA Action Sports >>...