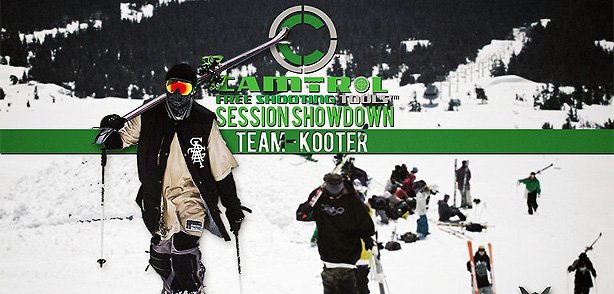 Last week I posted up the first video from the West Coast Session team edits. If you haven't managed to see it then you should probably give it a watch so you know what these guys are up against. Yes! That means that there are more edits than just the first one! It's three more edits to be precise and first up is Evan Heath's team – Team Kooter. Kooter consists of Karl Fostvedt, John Kutcher, Collin Collins, Tosh Peters, Tim Gage, Will Berman, Joey Vandermeer and Noah Albaladejo.
Does Team Kooter have anything over Team Taco Breath Army? Well, it's a tough shout but Jasper Newton assembled an insane team with Ben Moxham, Dale Talkington, McRae Williams, Maks Gorham, Alex Beaulieu, Bill Kelly and Drew Stewart. You can imagine the moves from Taco Breath Army are going to be serious shit.
Rounding off our trio of edits today is Andrew Napier. He formed his team from his 4bi9 buddies – Steve Stepp, Ryan Wyble, Tyler Barnes and added Max Peters, Luka Melloni, Reed Lewis and Noah Morrison. Napier might be classed as an amateur ski filmer but his edit is far from amateur.
Who do you reckon should take the crown?
Related posts:West Coast Session Edit: Team edits!! After a storming week at the West Coast Sessions, the...
West Coast Sessions 4 Here's a few highlights from the West Coast Sessions, which...
West Coast Sessions Day 4: Senders All Day MPORA Action Sports >>...