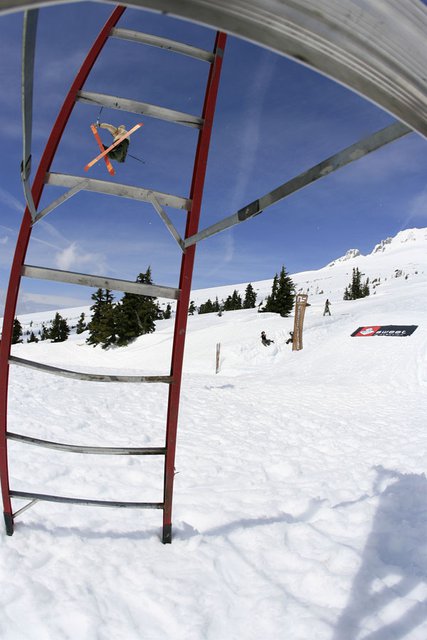 Giray gets tail.Words: Ethan StonePhotos: Ryan Gertken, Josh AndersonVideo: Jeff LoeweThe second day of Newschoolers' West Coast Session dawned with bluebird skies on Thursday at Timberline Lodge, Mt. Hood. After spending most of Wednesday on the custom rail set-ups in the park, we'd planned to hit a large table built for the Session right on the Timberline ski area boundary if the weather was good... and good was an understatement!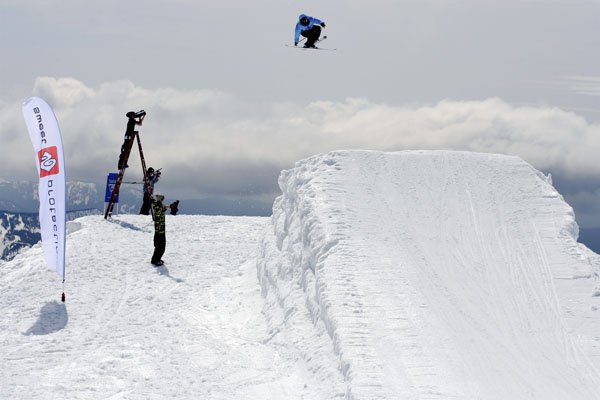 Jonas Marcinko goes for the octograb. Check the Day 2 edit to see more from Jonas!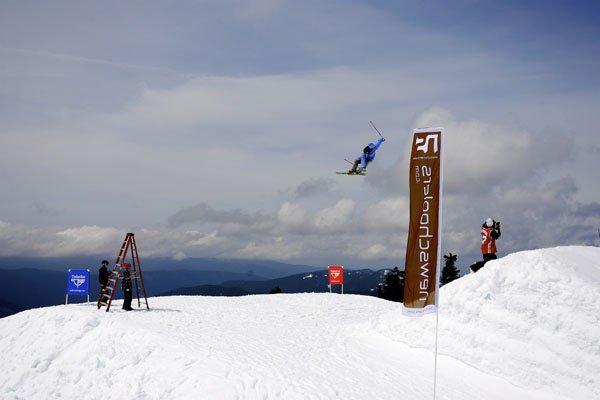 Max HillAfter a few guineas and lots of salt, the West Coast Session booter was slayed by the likes of Adam Battersby, Tosh Peters, Giray Dadali, Jonas Marcinko, Max Hill, Charley Ager, Charles Grant and others. Local rider NoTeefa threw down as usual alongside the visiting crew, and Mt. Hood veteran Tommy Ellingson dropped by for a few hits on the jump, too. In our crew, Giray and Adam Batts both had a field day on the booter, running through, as Witt Foster put it, "their entire trick vocabularies."Friday looks to be another beautiful day, and the plan is to session a large step-up gap in the Hood backcountry, plus a secret surprise that I guess you'll just have to wait to see when the Friday update goes up, eh? Enjoy the photos and video and stay tuned for more from Mt. Hood.Watch the West Coast Session Day 2 Teaser! (10 MB .mov)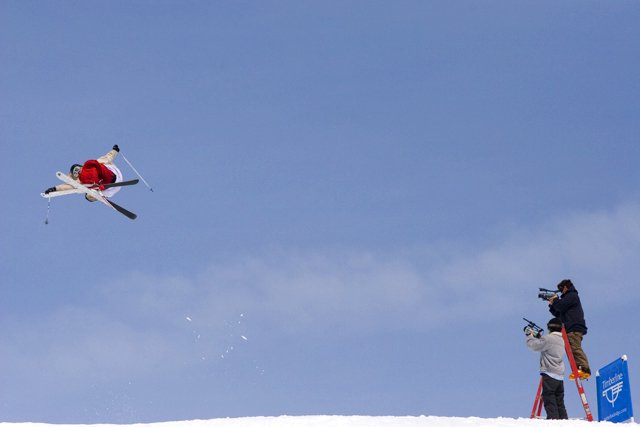 I think this is Mark Devorak, who rolled by with Tommy E for a brief cameo at the West Coast Session.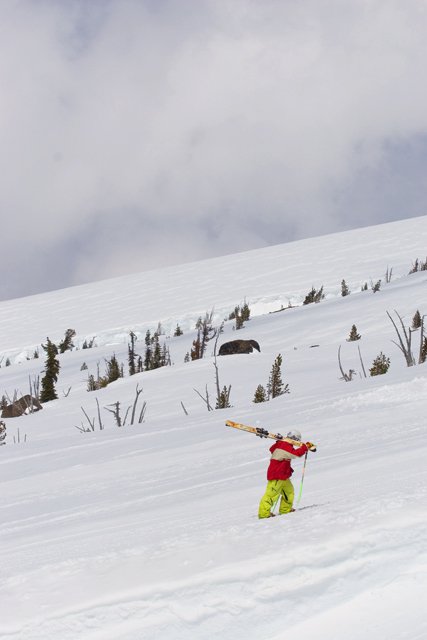 Adam Battersby hikes for another hit.