Words by Ethan Stone
Photos by Jordan Harper, Drew Smalley & Ethan Stone
Gaper Day and the West Coast Session collided yesterday and the creature that was birthed was glorious.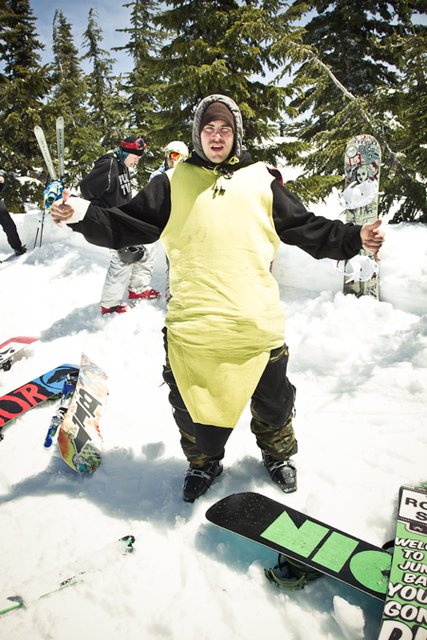 It's another great spring season up here on the sunny slopes of Mt. Hood, where massive late-season storms have brought the snowpack to above-average levels. The terrain park crew at Timberline is making good use of all that snow by building possibly the most fun parks you can ski in May anywhere in the world.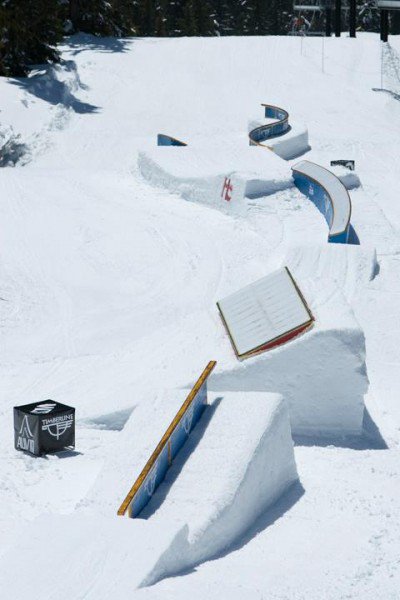 The WCS custom-feature jib line down the Stormin' Norman lift line.
Meanwhile, Windells Camp, the "Funnest Place on Earth" and our off-hill host for the next few days, is also looking to have a great summer in their private lane on the Palmer Snowfield.
We here at the West Coast Session are lucky enough to work with both of these great places to bring together a gathering of some of the world's top terrain park skiers here at Hood for a week of hot laps and good times.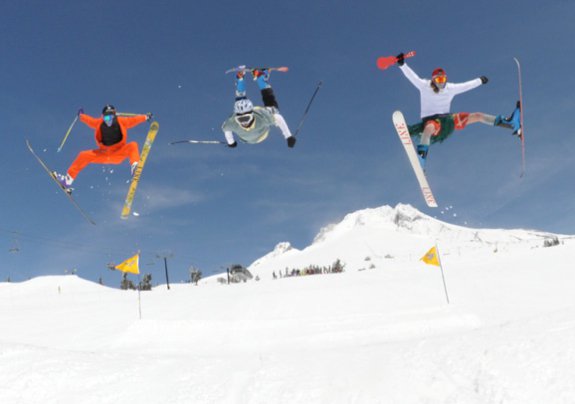 It all started on Sunday with our "public" day, which this year just so happened to coincide with a Gaper Day celebration organized by the local GoodTimes Media crew! A healthy, lusty crew came up to help us celebrate the start of another West Coast Session, and needless to say, pure mayhem ensued!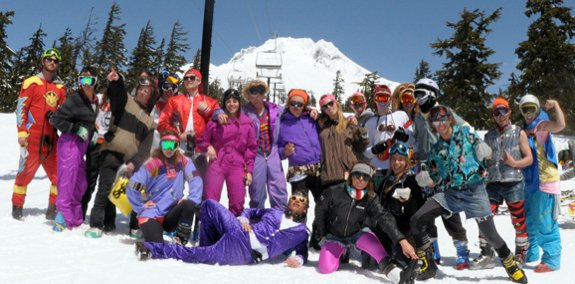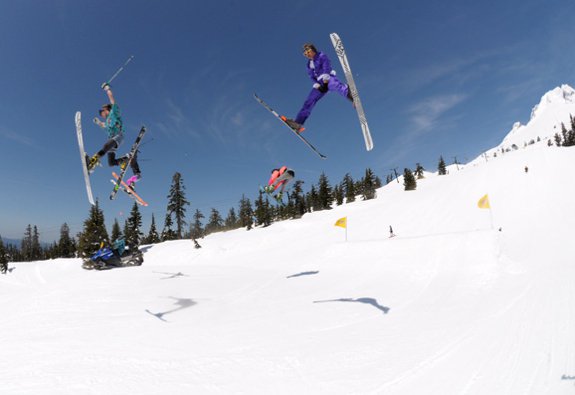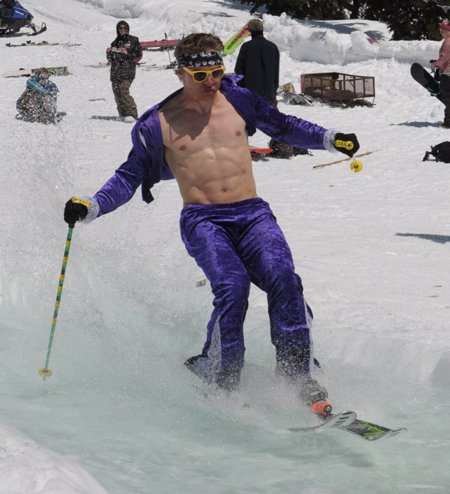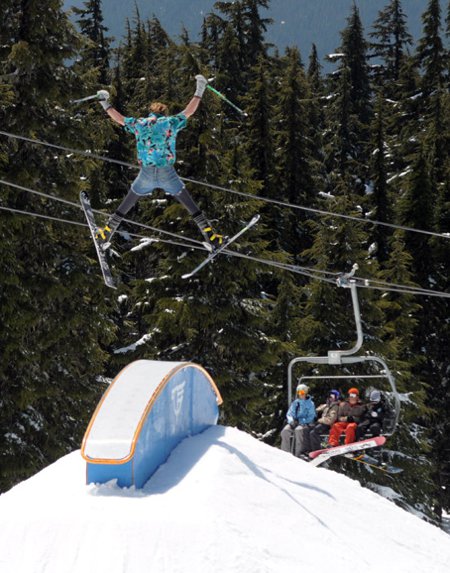 Long story short: we came, we saw, we shredded. Hillcrest Sports cooked hot dogs for everybody, and we had a pond skim, a piñata, and a 70-foot quad kink. Hillcrest is also hosting a video contest this week on their c-box butter pad dream feature! Check out their Facebook page for more info.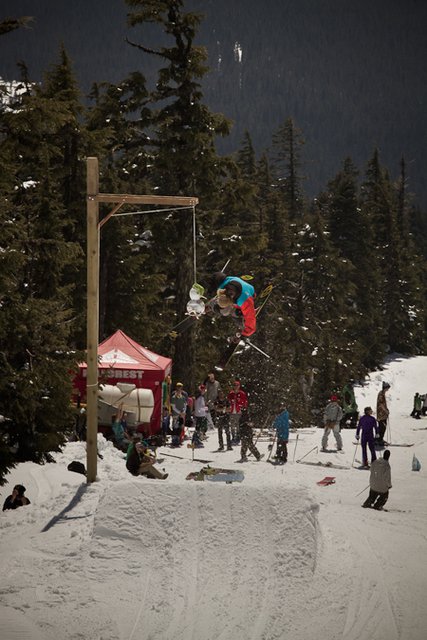 Collin taps the piñata.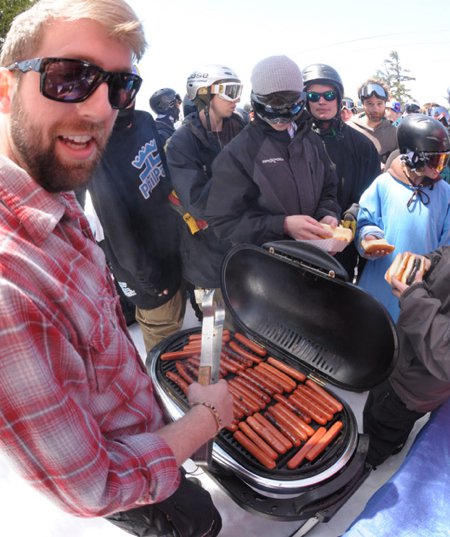 Hot dog stampede!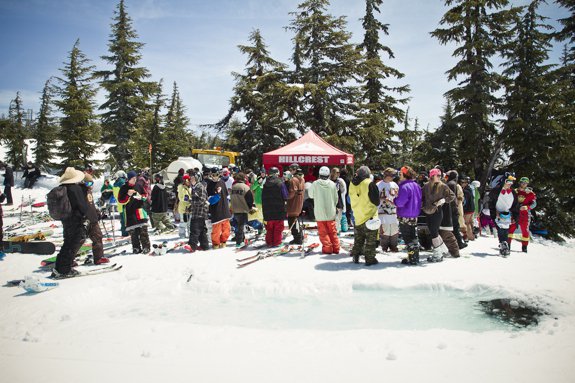 While we rampaged in the park, a Saga crew undertook a different mission to kick off the Session. Check out their blog for the full scoop on their exploits.
Building up the parking lot jump.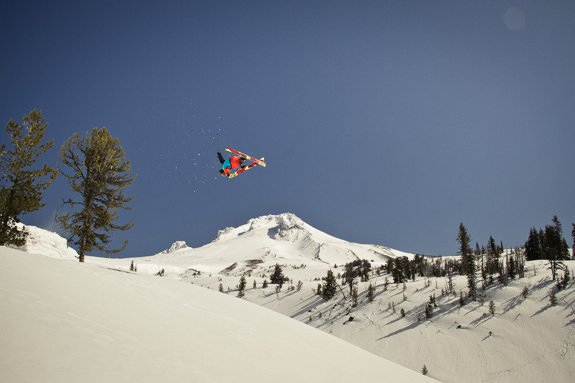 Collin Collins, first hit.
We'll be keeping you updated daily on the progression of the Session. The latest news is that we've got an exciting new video contest presented by Camtrol! The four invited filmers have agreed to go head-to-head in a manly contest of wits and follow cams, in pursuit of everlasting glory and a $1,500 check.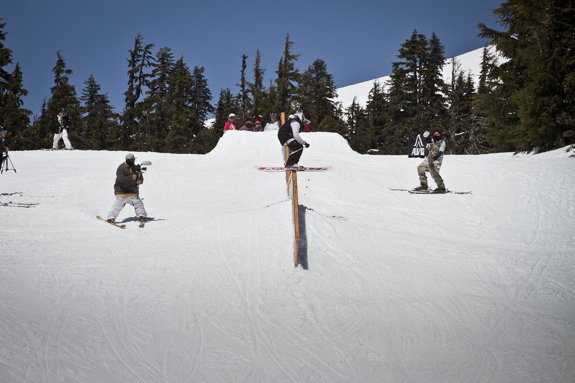 In order to best cover all of the skiers here, we decided to split up our riders among the four competing filmers. The teams were picked kickball style just a few hours ago, and here are the results: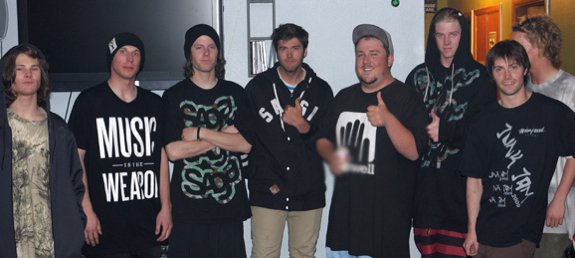 Evan Heath - Team Cooter
Karl Fostvedt
John Kutcher
Collin Collins
Will Berman
Noah Albaladejo
Tosh Peters
Tim Gage
Joey Vandermeer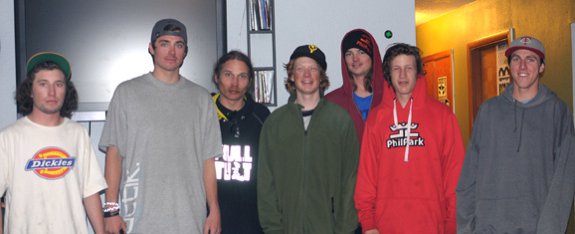 Jasper Newton - team name TBA
Ben Moxham
Dale Talkington
McRae Williams
Max Gorham
Bill Kelly
Alex Beaulieu
Drew Stewart

Shane McFalls - Team Yoke
Jack Borland
Jeff Kiesel
Nicky Keefer
Jason Arens
Erik Olson
Jeff Curry
JP Solberg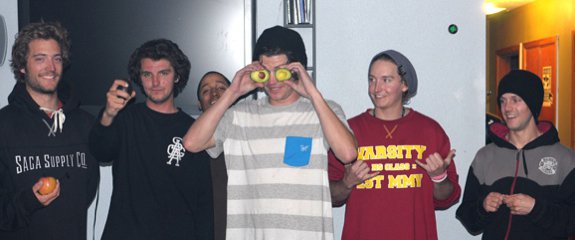 Andrew Napier - Team Mahalo
Ryan Wyble
Steve Stepp
Tyler Barnes
Max Peters
Luka Melloni
Reed Lewis
Noah Morrison
Stay tuned for more daily updates on the West Coast Session, and for more information on the event, check out http://www.thewestcoastsession.com.