Words: Ethan StonePhotos: Josh Anderson, Ethan StoneVideo: Jeff LoeweI can honestly say that I had no idea what to expect yesterday as skiers and filmers began arriving at Windell's Camp in Sandy, Oregon for the West Coast Session. What had been a vague dream of a Newschoolers.com terrain park shoot coupled with a member gathering suddenly became a reality as the invited riders slowly trickled in. From California, British Columbia, New York, Utah, Colorado... finally, after a long day of hasty last-minute preparations and airport runs, we had assembled a full crew of newschool skiers to take on the park features prepared for the occasion by the talented park crew at Timberline Lodge.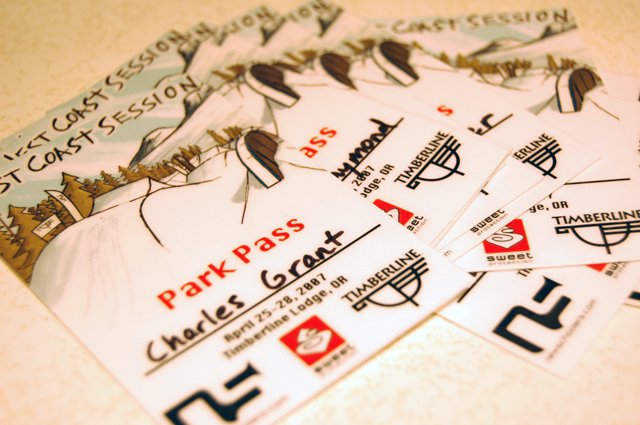 Hey, it's an official event... might as well have some park passes, checked regularly and with great studiousness.On Wednesday morning, it was my job to rally said crew up the road to Mt. Hood. Increasingly cloudy skies kept the action in Timberline's Paintbrush park, which sported a number of jumps and jibs to keep everyone more than busy for the day. After spending most of the day before cooped up in cars or airplanes, just about everyone was bursting with energy—so it was no surprise that as soon as the first chair of riders reached the top of the park, all semblance of organization was lost, and a mad scramble through the West Coast Session park ensued.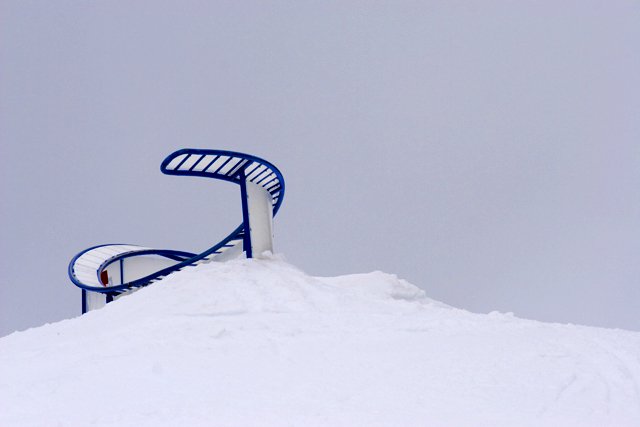 Timberline brought out some of their most ballin' rails and boxes for our entertainment.The park started off with a solid four-jump line and then fed into the rail section. The rails included a slightly up-rail with a gap to landing, a step-up gap to rail, about every variety of S-jib that can be imagined (S-rail, S-box, rollercoaster S-Box) and a wallride to finish things off. The light was good in the morning but dropped fast as Oregon clouds rolled in, but poor light wasn't about to hold the West Coast Session crew back today, with a crowd of friends to ride with and cameras from four different film companies rolling.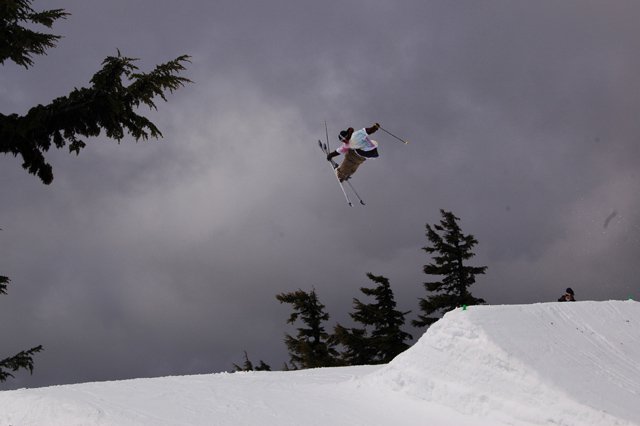 Alex Martini arrived at Mt. Hood at around 2:00am, less than 12 hours before this shot was taken, crammed into a station wagon with Matt Walker, Witt Foster, Tyler Barnes and Steve Stepp. No wonder he needed to stretch his legs.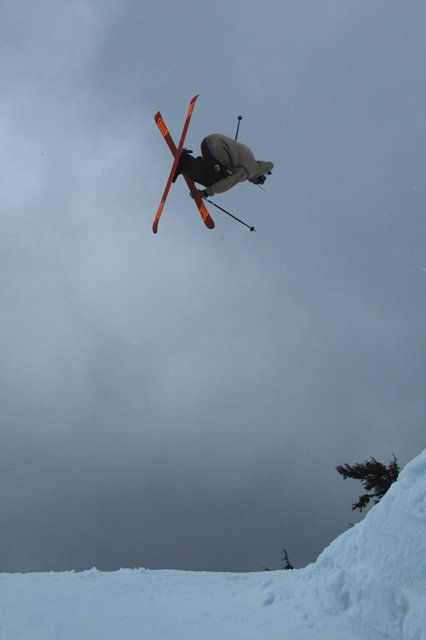 Giray Dadali decided to celebrate his 17th birthday with a switch 9 mute at Mt. Hood.As the clouds rolled in, the focus moved to the jibs in the lower section of the park. Riders toyed with the boxes and the wallride as Timberline park crews put the final touches on the gap rails.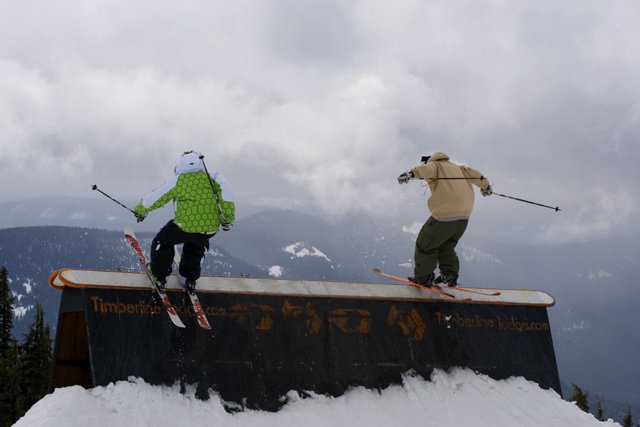 Tyler Muntz and Giray double-team the wallride.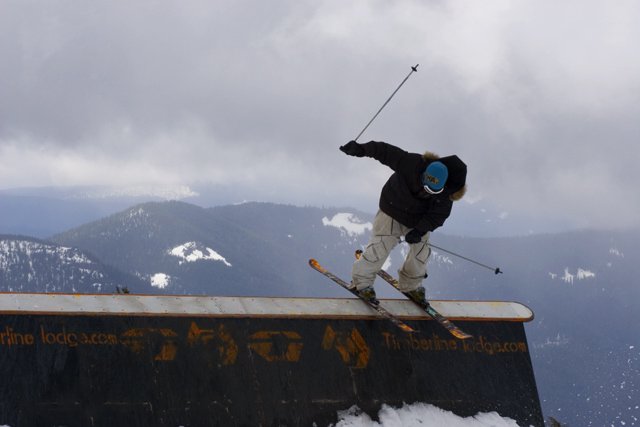 Midwest transplant Tyler Barnes (currently repping SLC) broke his leg tib-fib in an urban mishap earlier this season. Nice to see T-Barnes back in action!The gap rails were the focus of the rest of the day, with riders throwing all kinds of spins, grabbed and shiftied, off the up-rail. Meanwhile, the gap rail was the site of numerous spins on and off.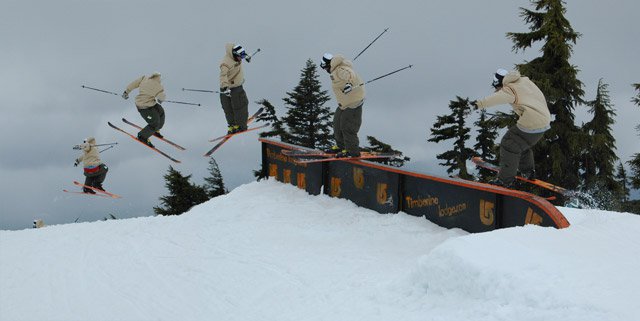 Birthday boy Giray with a nifty 450 shifty.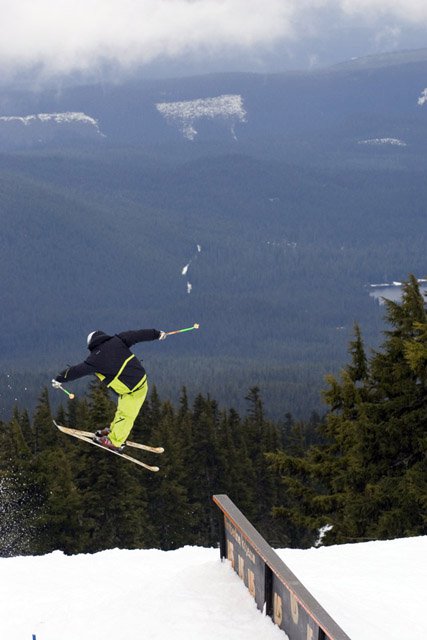 Adam Battersby left no rail unslayed during Day 1...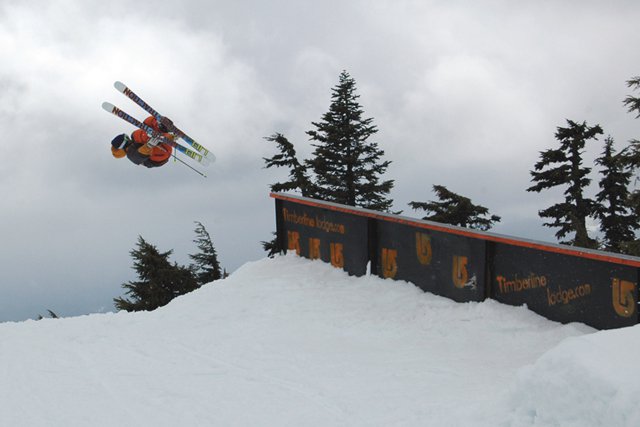 ...but Mike Wilson's rodeos off the up rail might have been the highlight.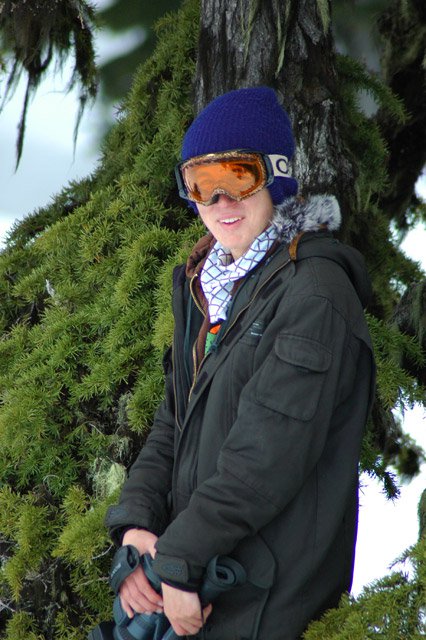 Filmer Jeff Loewe on the job for NS.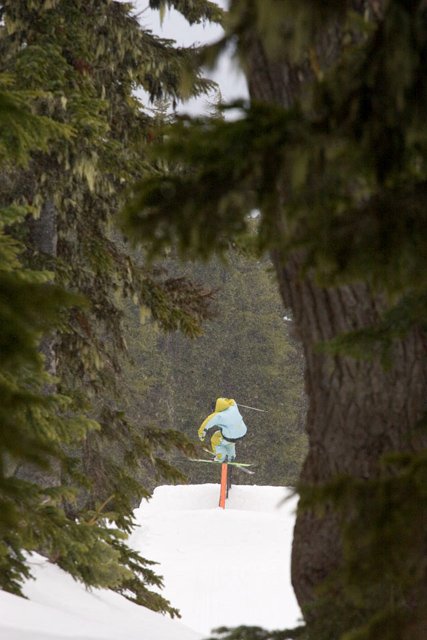 The Green Goblin Steve Stepp looking right at home.As the day wound slowly to a close, the park crew was hard at work installing a new flat-down-flat box, and some final touches were being made to the money booter built just within Timberline's boundary on the open slopes of Mt. Hood. With forecasts hinting at better weather in the next few days, we called it quits for Day 1, and headed down to the Huckleberry Inn in Government Camp for burgers and omelets.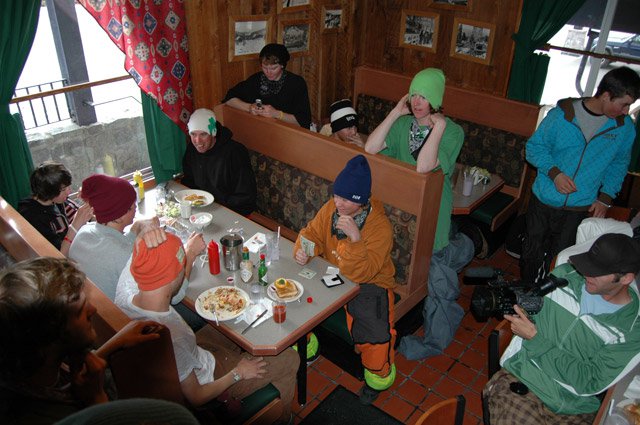 Mike Wilson bets Jordan Seldin $46 that he won't drink a cup full of Tabasco sauce. Think he did it?Back at Windell's for the evening, the kids got a bit rowdy and us media types got to work cutting photos and video. All in all it was a great first day for the West Coast Session, and everyone here is more than stoked to have three more days to ride everything that Timberline can build for us. Stay tuned for more updates from Mt. Hood as the Session continues!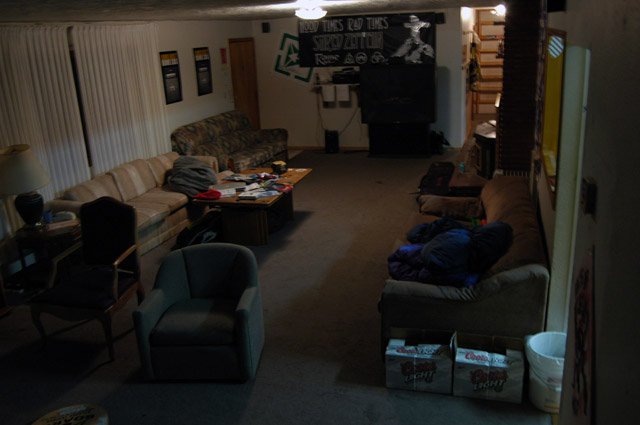 Home for the weekend: the Roadhouse.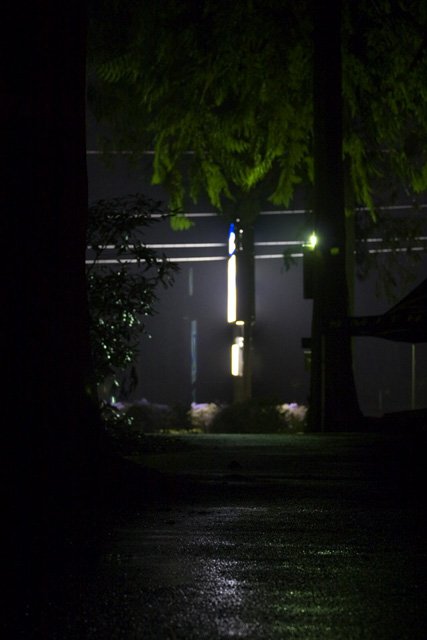 Darkness drops on Day 1...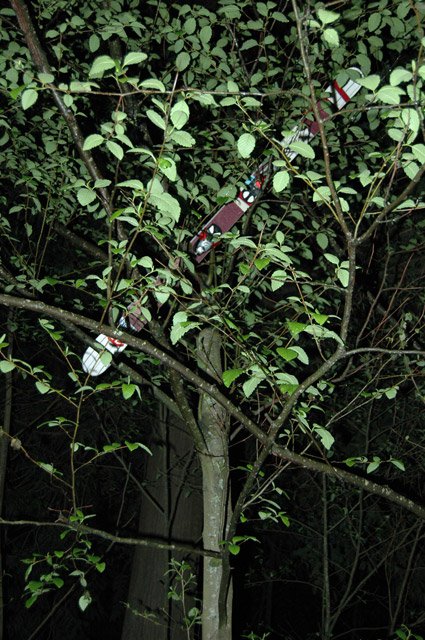 ...and with the darkness, debauchery. Watch the West Coast Session Day 1 teaser! (7MB .mov)<