For the sixth consecutive year, the West Coast Session will freeze-frame the state of today's park skiing style, progression and culture by inviting top young ski talent to sample Mt. Hood's excellent freestyle and natural terrain for five days and kick off the Oregon spring ski season in style.

The public jam on Sunday, May 6th invites skiers of all ages and ability levels to join the West Coast Session crew for a fun-filled day in the Timberline terrain parks. The public day features an on-hill BBQ hosted by local ski shop Hillcrest Sports, contests and giveaways for participants, and a number of unique terrain features to challenge all comers.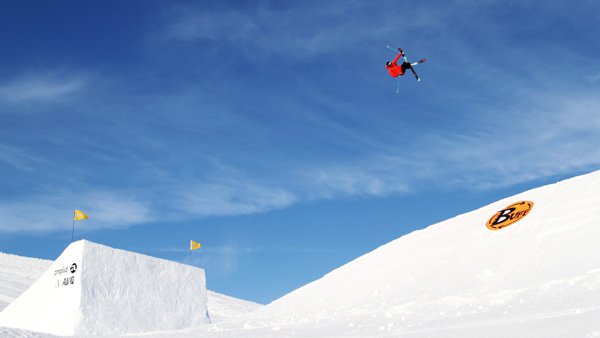 Nick Goepper
From May 7th - 10th the invited athletes and media will session next-level terrain features at Timberline and Windell's Camp in a closed photo and video shoot, the products of which will be released for online at http://www.thewestcoastsession.com and also through international media partners.
The West Coast Session thanks its sponsors and partners for supporting us for another year: Buff, Amplid, Auviq, Timberline, Windell's Camp, Camtrol, Hillcrest Ski Shop, and Vital Films.
Check out http://www.thewestcoastsession.com for the latest updates, photos and videos from the 2012 West Coast Session, and we'll see you on the slopes!
West Coast Session 2012 Invited Athletes
Noah Albaladejo
Jason Arens
Jack Borland
Phil Casabon
Joss Christensen
Collin Collins
Ian Compton
Karl Fostvedt
Tim Gage
Maks Gorham
Keri Herman
Logan Imlach
Sean Jordan
Nicky Keefer
Jeff Kiesel
John Kutcher
Sean Logan
Bene Mayr
Tim McChesney
Luka Melloni
Nick Miles
Ben Moxham
Brady Perron
Max Peters
Aidan Sheehan
Steve Stepp
Dale Talkington
Matt Walker
McRae Williams
Torin Yater-Wallace
West Coast Session 2012 Invited Photographers
Darcy Bacha
Jordan Harper
Rocky Maloney
Drew Smalley
West Coast Session 2012 Invited Videographers
Vital Films (Matt Hobbs & Cael Jones)
Evan Heath
Shane McFalls
Andrew Napier