The last frontier.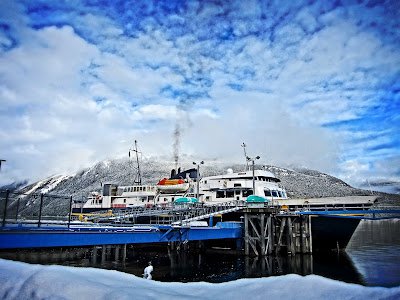 Nice day for a boat ride to Haines from Juneau with the MSP crew.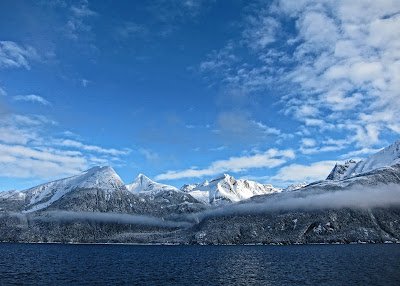 If it wasn't for the chilling wind and the sub-zero temperatures I would have hung out on the deck of the ferry the whole way to Haines.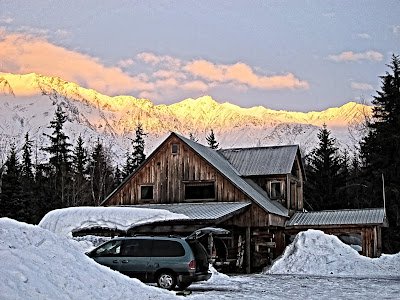 Our home sweet home in Haines.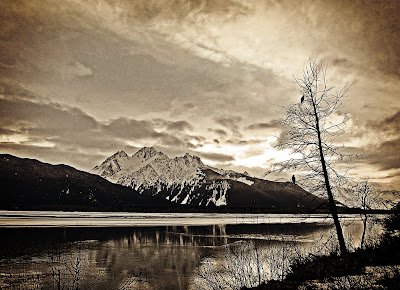 A couple of eagles hanging out by the river. On February 18th, I left the dry mountains of Lake Tahoe bound for Alaska. Four years ago, I spent a couple of months in Haines for guide school with Alaska Heli Skiing and, finally, I was coming back. I felt like I was coming home in a way, visiting old friends, and reliving those long lost memories from guide school. It's been nearly ten days since I got here. The mountains are just as I remembered everywhere and endless, tall and sharp, striking and daunting. With a few down days under our belt, the crew was ready to fly. We've spent a fair amount of days in the heli now, enough for me to get more familiar with picking lines in this tricky terrain. Everything I've looked at is way bigger than I thought it would be, typical Alaska. The rollovers at the top of my line still give me butterflies, but I don't know if I'll ever be comfortable with those. It's always a learning experience up here and so far it's been more a successful trip as far as that goes. I have a week left in Haines and then it's off to Silverton, Colorado for the Redbull Coldrush!