Kelsey Clarke won the first ever last Weekend Warriors last week and will be getting a package of limited edition camp gear. It gets even better for kelsey, his trick also had the most likes for the week, so he is also the new owner of a Go Pro Hero Helmet camera!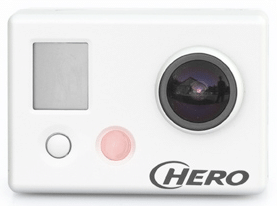 Congrats Kelsey! His trick was the most liked by a land slide.This weeks Weekend Warrior tricks are now up...Ski Trick
Snowboard Trick
Not sure what the Weekend Warriors is? Every Friday until March 26, 2010 we will post videos of one snowboard trick and one ski trick on our Facebook fan page...Watch the trick, hit your local ski area, stomp the same trick and film it. Post your clip on our Facebook page by Sunday at midnight. Get your friends, and your friend's friends to "Like" your clip. Each week the snowboard and ski clip with the most "Likes" win custom camp gear. Out of the two winners each week, the clip with the most "Likes" wins a GoPro SD Helmet Cam. The winners will be announced next Friday, when the next Weekend Warrior trick is introduced.The clip with the most "Likes" overall by April 1, 2010 wins a 5-day Deluxe package at the Camp of Champions for summer 2010 and a GoPro HD Helmet Cam.Good Luck and Send It!