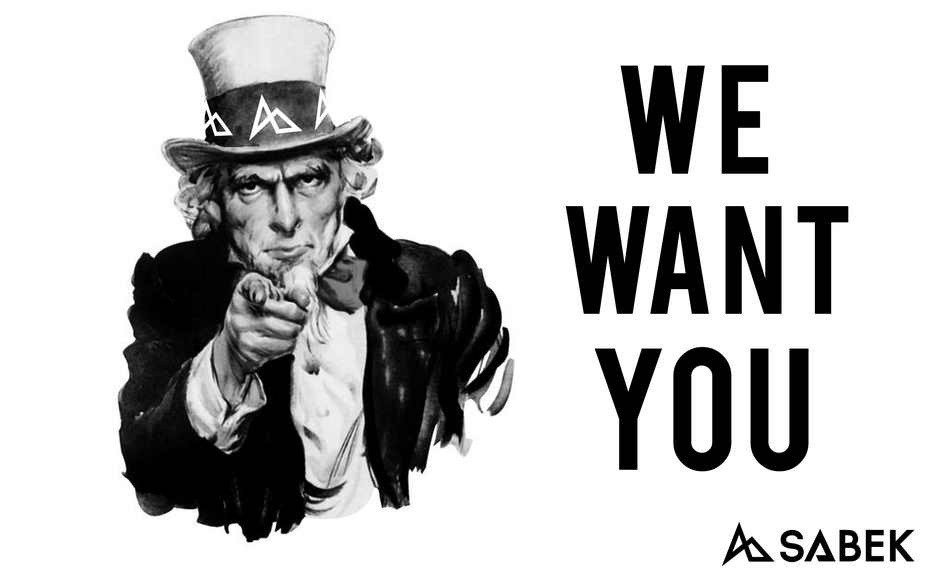 Hey NS,
Yesterday we posted the image below to our Instagram followers to give them a pretty unique opportunity. We want to do the same to you.
WE WANT TO GIVE YOU A FREE JACKET.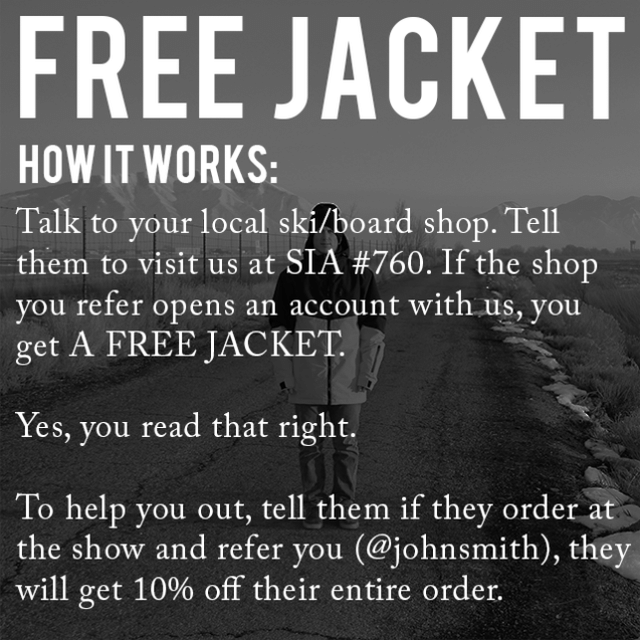 It's pretty simple. Being our first time showing at SIA and launching into retail stores, we want your help to grow our brand. We want you to be a part of the success of our brand. We also want you to enjoy some fine outerwear.
So, hit up your local shops, or if you ride for any shops, or if your Mom's cousin's husband's twin is an owner or a buyer for a store, give them a shout and have them come check out our booth at the SIA trade-show in Denver next week. We are Booth #760. Like we said, if they order with us and tell us they were referred by you (@twinkletoes), then they'll receive 10% off of their entire retail order, you'll be a hero to them, and you'll get a free jacket from us.
That's what you'd call a WIN, WIN, WIN situation.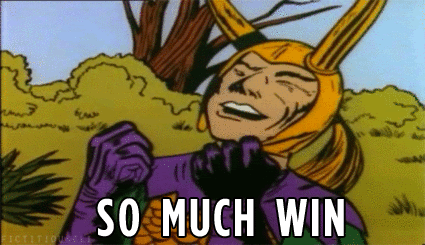 We think this could be a really cool opportunity for you, and for us. You'll have a new jacket, your local shop will love you, and we will love you and your local shop.
This can also apply to shops who aren't going to SIA but who still want to order from us. If they send a request to us at info@sabek.com we'll send a catalog to them and the same conditions apply.
So, get out there and earn a jacket, or two.
Good luck,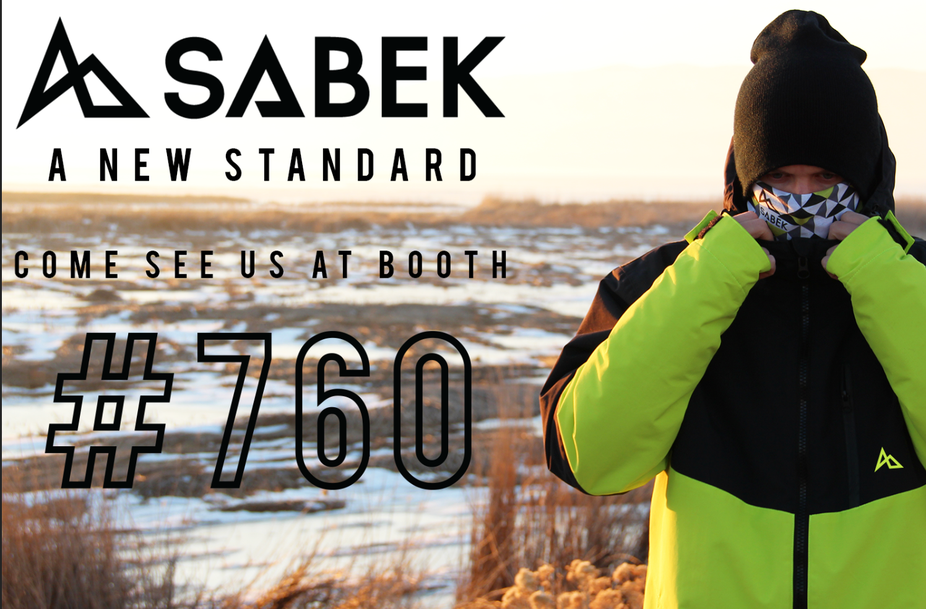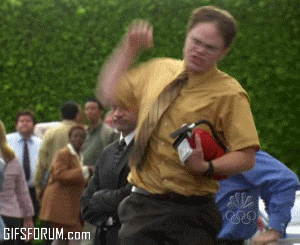 Rules and restrictions apply: We reserve the right to deny anyone a free gift if we do not feel was influential in a sale. Orders must contain a minimum amount of outerwear to be considered binding. Only one free jacket is to be given per shop/account. Limit of two free jackets per person.