BANFF-LAKE LOUISE, Alberta, Canada – Mt. Norquay was the first mountain resort to open in Western Canada!
 
This weekend Banff-Lake Louise locals enjoyed their first turns as they kicked off the season.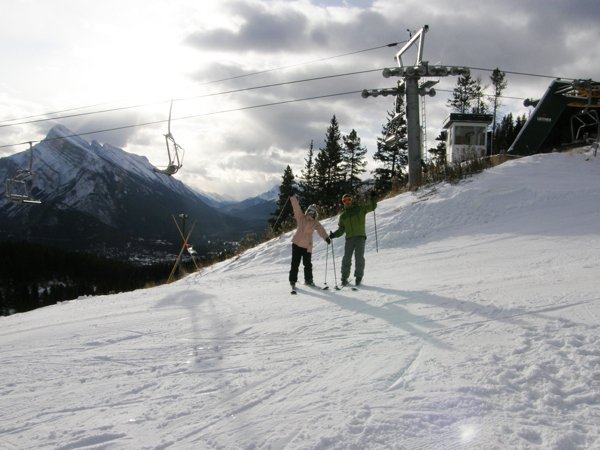 Opening day at Mt. Norquay, October 31 2009.
 
The resort, which is open for weekends to the public, already offers some park features to keep freestylers, as well as all-mountain skiers and riders, very happy.
 
"It's great to be skiing in October," said Dan Markham, of Ski Banff-Lake Louise-Sunshine.  "It was a really fun way to celebrate Halloween. We're excited to be open already, and there'll be more terrain available this coming weekend."
 
The Lake Louise Ski Area aims to open on November 6, with preparations well underway to again host the first, and Canada's only, stop on the World Cup circuit.  The Men's races will take place on November 28 to 29, and the Women's races on December 4 to 6.
 
Sunshine Village will tentatively open on November 11, with the newly renovated Sunshine Mountain Lodge opening 30 new eco-luxurious rooms shortly after.  The multimillion dollar wing replacement has not only added luxury to the Lodge, but also lowered the resort's carbon footprint.
 
Midweek opening at Mt. Norquay is scheduled for December 5.