Everyday you learn something new and it is no easy task to offer international sales but if it was easy it wouldn't be fun! So upon multitudes of online shopping research here at Saga headquarters we have finally dialed in our international shipping and checkout experience. What spawned this makeover was the fact that some international customers emailed us about them not being able to get authorization during checkout even with all the proper billing information entered, this often required a series of emails to figure out what the problem was, if it was the bank, country, card, etc. Well expect this no more our over seas friends and landlocked buddies up north, seeing that we love the world and strive to provide our product to every continent, we hammered out the kinks in our system and all international orders should run smoothly from here on out, stoked? We are!
 Remember, if you ever have any issues or you want to share your love/hate shoot us an email to contact@sagaouterwear.com.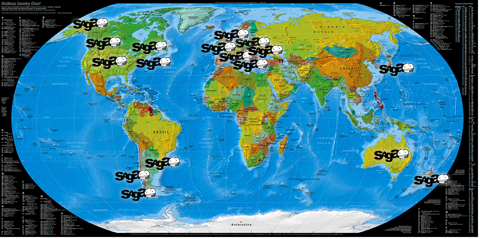 ÂÂ
ÂÂ
In other news, Tim Durtschi is off the mutha f***** boat and on dry land ready for winter, lets wish him a warm welcome back… WELCOME BACK TIM!