Words by Jeff Schmuck
Photos by John Vandervalk
The World Skiing Invitational at the Telus World Ski & Snowboard Festival in Whistler, BC continued today with the men's and women's superpipe qualifiers.
The weather went from bad to worse over the last 24 hours as it was still raining a bit in the morning and there were times when the fog would get so dense that the judges couldn't see halfway up the pipe. So the riders had to be patient with delays, but eventually things got under way.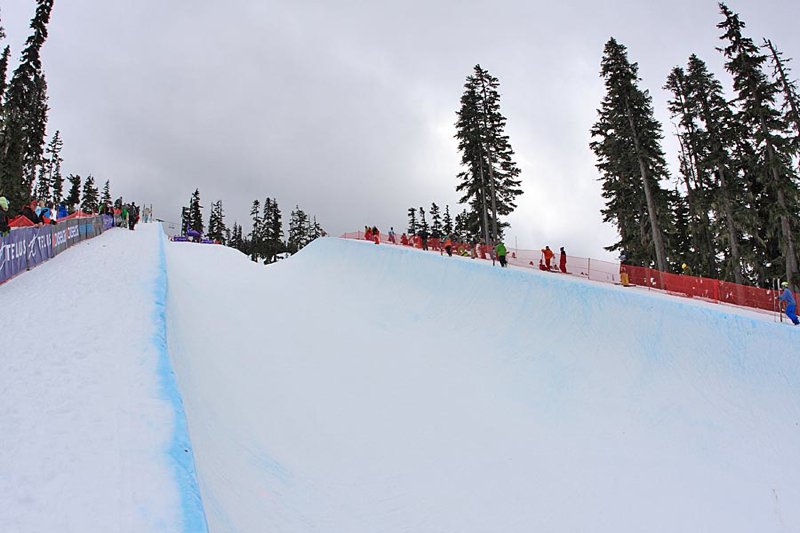 The day began with the women's field of 13 which saw Megan Gunning and Keltie Hansen throwing 5's and 7's helping them easily qualify in first and second respectively. Dania Assaly was also skiing as bright as her smile today and had a good run to finish fourth out of the six girls that made it through to tomorrow's finals, who will no doubt be doing their best to up the ante up against pre-qualified athletes Jess Cumming, Roz Groenewoud and Angeli Van Laanen.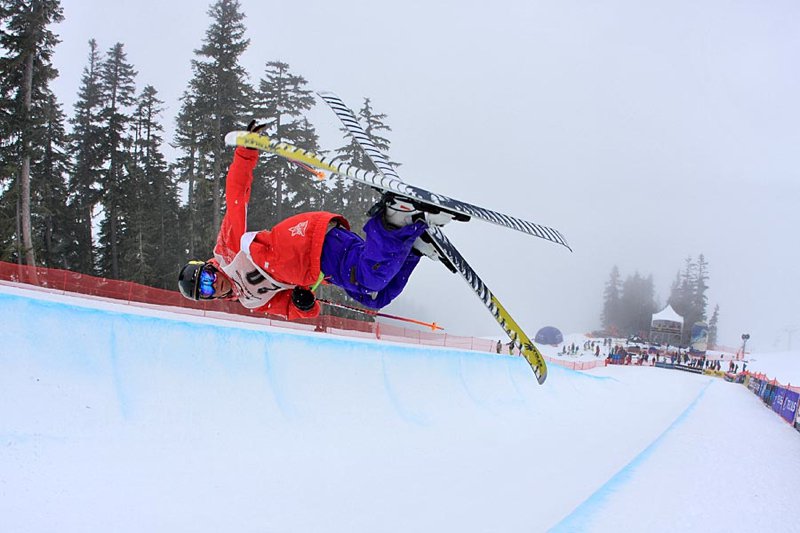 Gus Kenworthy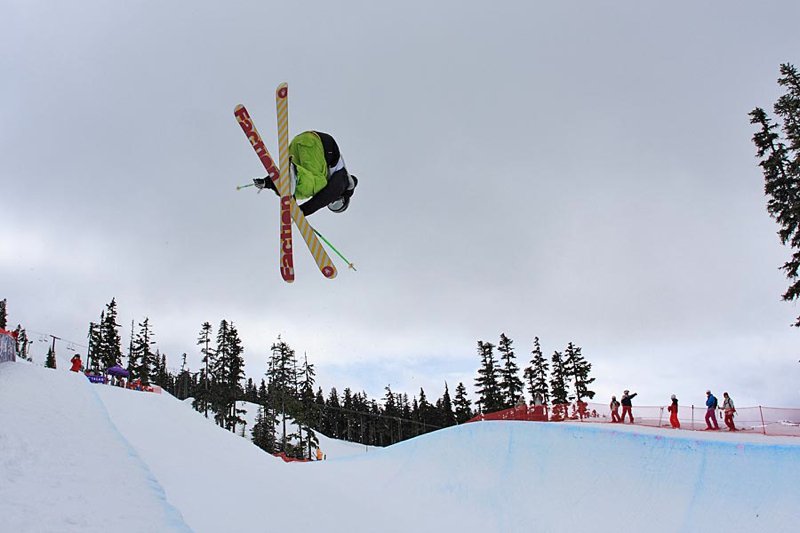 Simon D'Artois
Then it was the boys' turn, with two heats of 22 skiers that shrunk down a bit due to numerous no-shows. Joss Christensen (who is having a great run at the end of the season) and Christian Allen looked the best in the first heat while 12-year-old phenom Mitch Gilman tied for second with Allen after the throwing flatspins and some big alley-oops.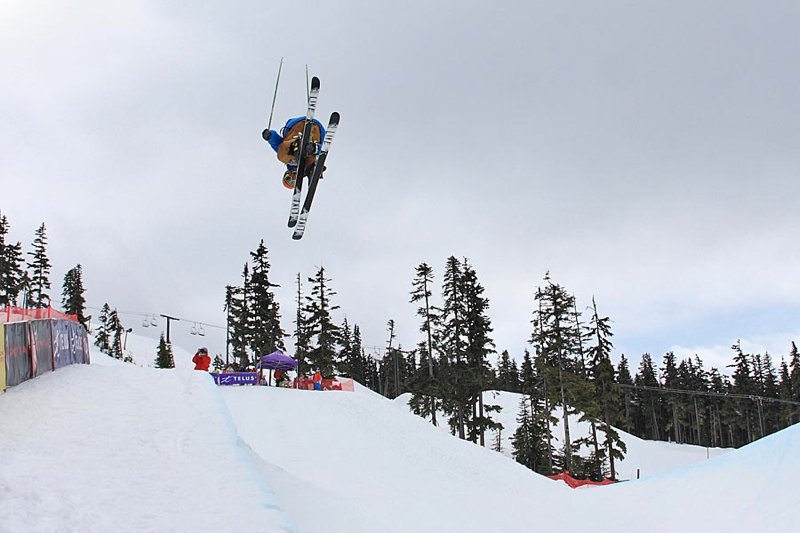 Joss Christensen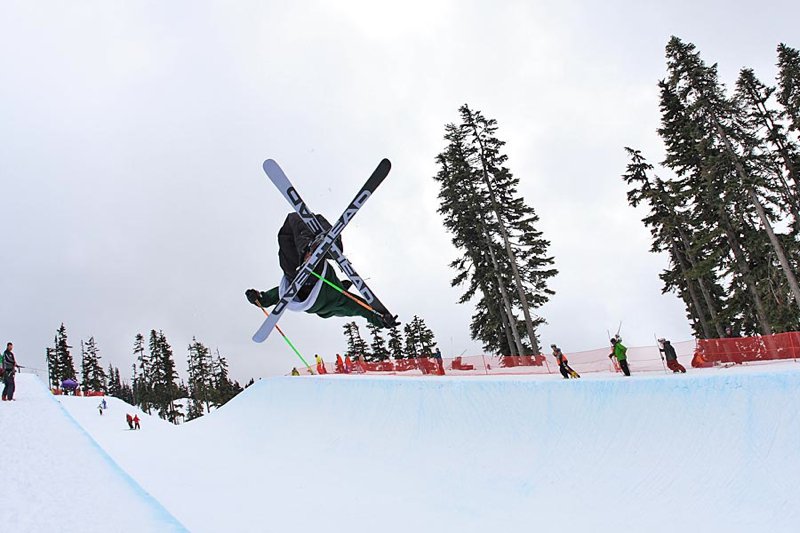 Christian Allen
Kris Atkinson also advanced after decking super hard attempting the only double of the day but pulled it together on his last run to qualify into tomorrow's semi-finals, which will take place just prior to the finals. Noah Bowman also looked comfortable today, boosting high out of the pipe and tweaking the bejesus out of his grabs while he was up there.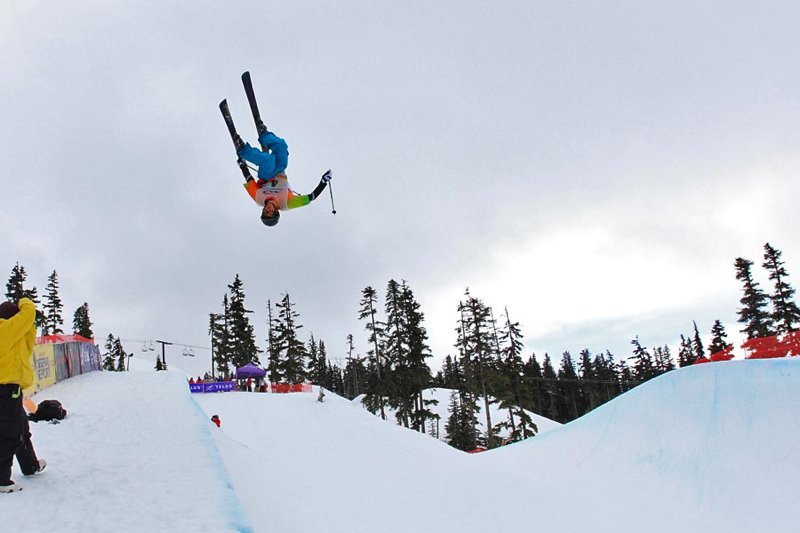 Kris Atkinson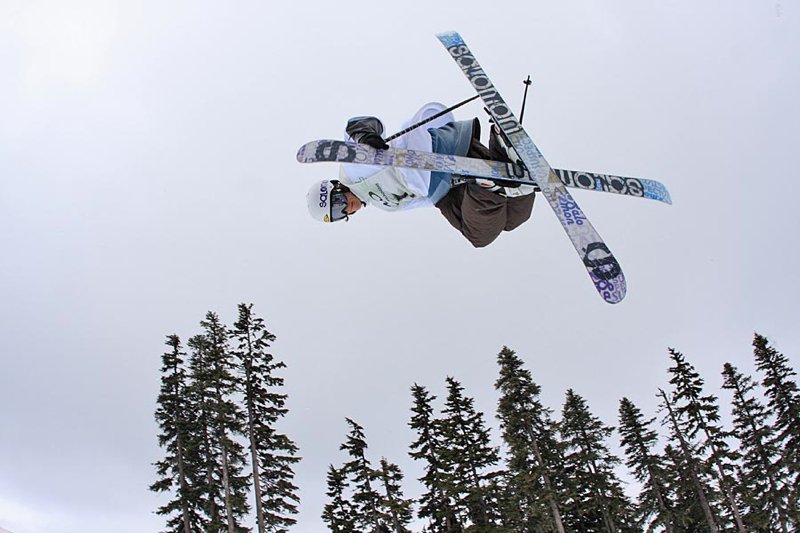 Noah Bowman
The second heat saw Kyle Smaine qualify first along with some notable performances from WSI veteran Colin 'Chazz' Yakovich out of Penticton, BC and the absolutely awesome Kentaro Tsuda, who helped the Japanese presence at this event continue to be felt.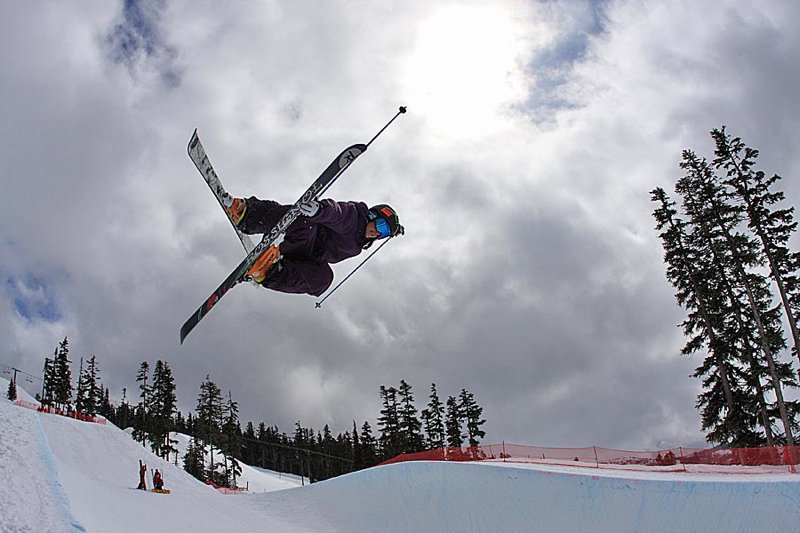 Roz Groenewoud
Once the qualifiers were all said and done some of the pre-qualified athletes came out to practice for an hour. And although the pipe was getting a bit too soft courtesy of the warm temps and wet weather Angeli Van Laanen and Roz Groenewoud were throwin it down for the girls while Taylor Seaton, Tucker Perkins, David Wise and Matt Philippi were all getting mad amplitude and spinning like circus rides.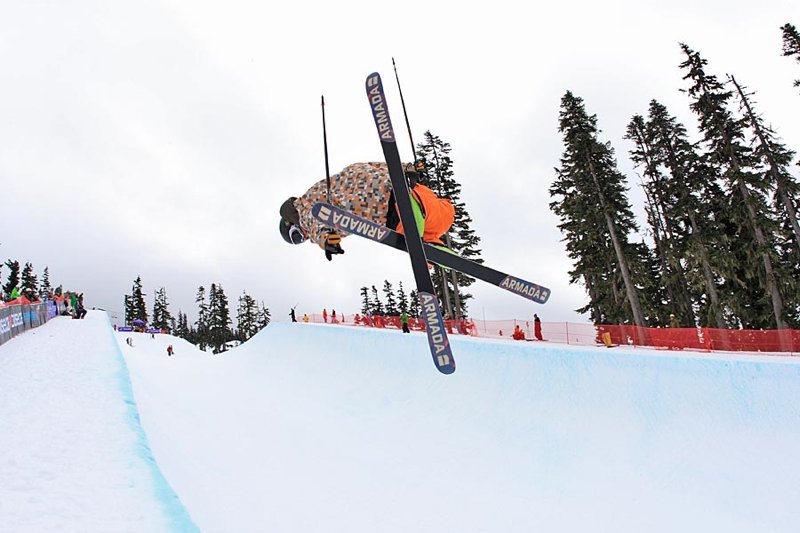 Taylor Seaton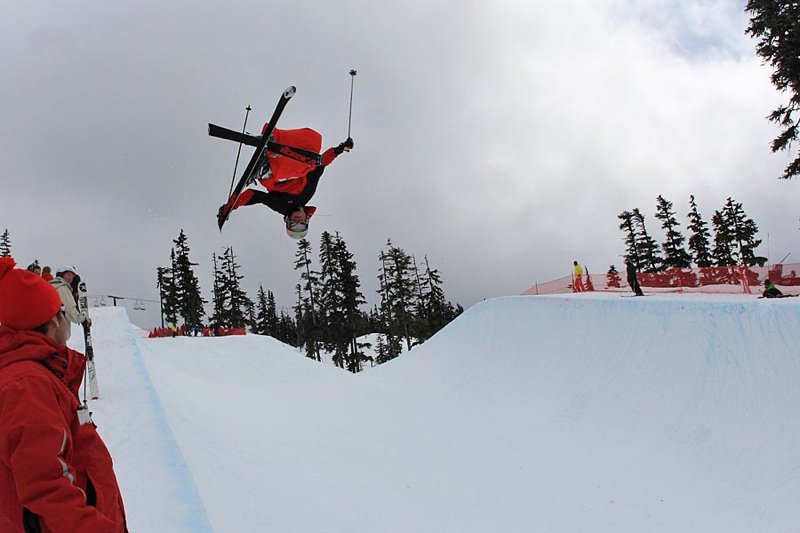 Tucker Perkins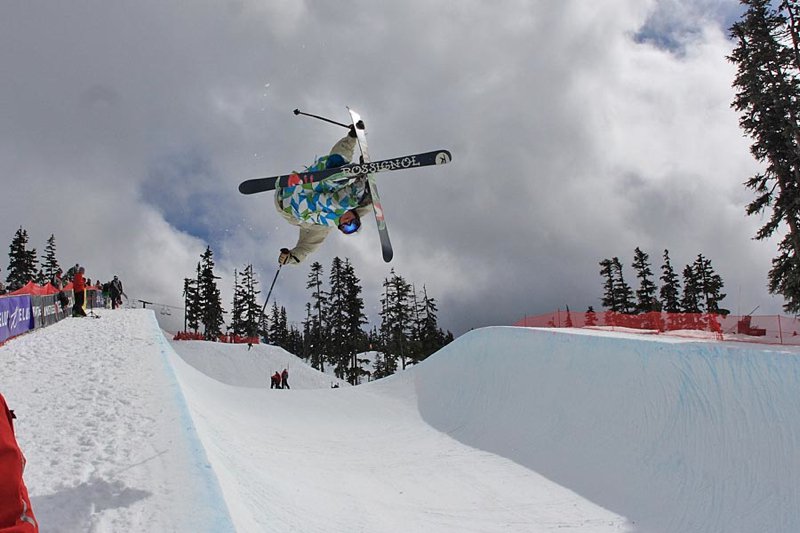 David Wise
The weather is looking a bit on the sunnier side for tomorrow's women's finals and men's semi-finals and finals (along with the always anticipated superhit contest), so stay tuned to NS for continued coverage on the latest and greatest from WSI.
Results
Women's
1) Megan Gunning - 85.0
2) Keltie Hansen - 83.0
3) Shannon Gunning - 76.5
4) Dania Assaly - 74.5
5) Ali Agee - 59.0
6) Devin Logan - 58.5
7) Shuri Terada - 49.5
8) Jen Keays - 47.0
9) Yuki Tsubota - 42.0
10) Jenny Higgins - 41.0
11) Katlyn Murdza - 32.5
Men's
Heat 1
1) Joss Christensen - 78.5
2) Christian Allen - 78.0
3) Mitch Gilman - 78.0
4) Simon D'Artois - 73.5
5) Gus Kenworthy - 71.5
6) Kris Atkinson - 70.5
7) Noah Bowman - 68.0
8) Kevin Labatte - 68.0
9) Sandy Boville - 65.0
10) Scott Hibbert - 64.5
11) Jon Anders Lindstad - 63.0
12) Rob Heule - 60.0
13) Lukas Bowman - 46.0
14) Keaton Carlson - 30.5
15) Chris Laker - 28.0
16) Logan Dobson - 22.5
17) Colin Campbell - 22.0
Heat 2
1) Kyle Smaine - 70.0
2) Colin Vaykovich - 69.5
3) Billy Mann - 67.0
4) Kentaro Tsuda - 65.0
5) Dane Ulsifer - 65.0
6) Chris Turpin - 63.0
7) Mitchell Strasser - 56.5
8) Cameron Smith - 54.0
9) Hunter Visser - 54.0
10) Garett Northey - 53.5
11) Mike Mochan - 46.5
12) Trace Page - 41.5
13) Quinn Waddell - 41.0
14) Cole Melin - 34.5
15) Sam Thackray - 32.0
16) Alex Mochan - 31.0
17) Austin Simonpietri - 27.0
18) Mike Mertion - 25.0