Words by Jeff Schmuck
Photos by John Vandervalk
The World Skiing Invitational at the Telus World Ski & Snowboard Festival concluded with the men's and women's superpipe finals on Blackcomb in beautiful Whistler, BC.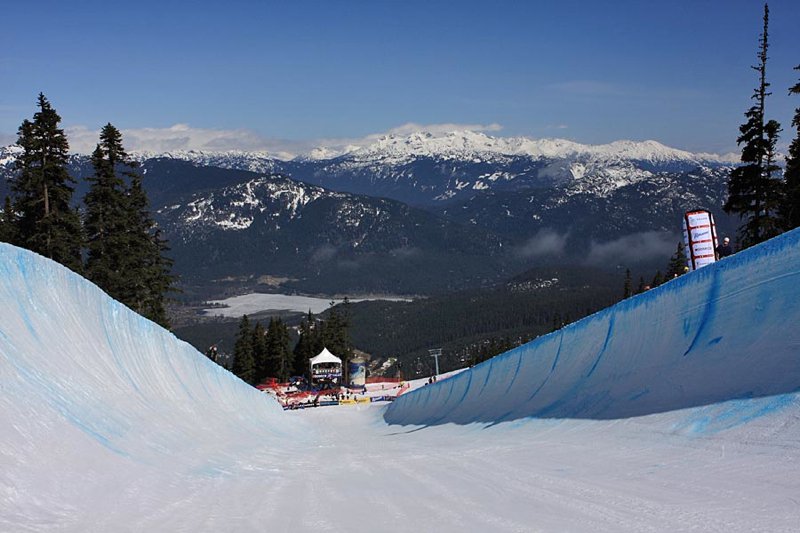 I make a point of saying 'beautiful' because after a few days of questionable weather Mother Nature showed everyone in attendance much love on the last day of WSI by bringing us sunshine and blue skies, which the competitors promptly took full advantage of...
Evan Schwartz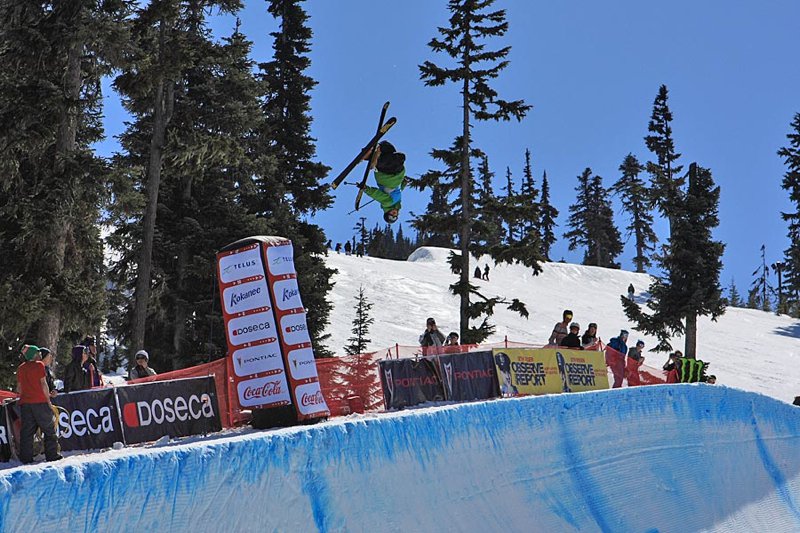 Kyle Smaine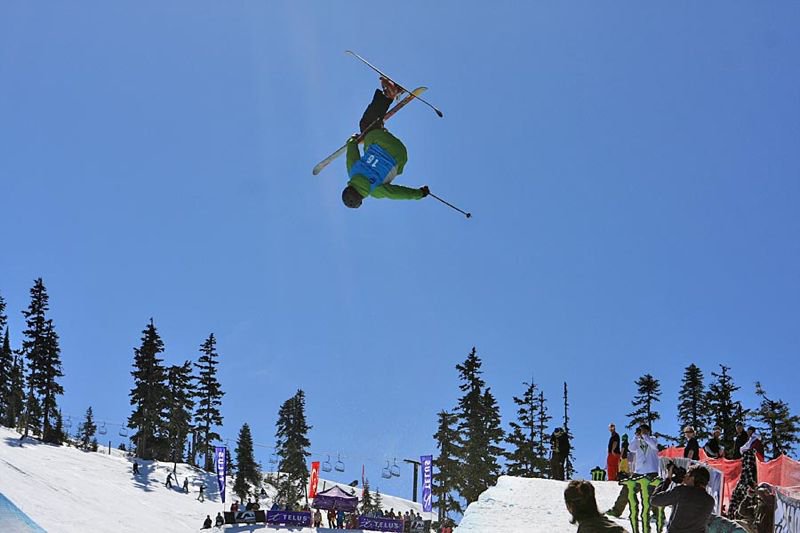 JP Solberg
Up first was the laides where the wonderful Dania Assaly capped off her already impressive season by landing on top of the podium today, with Miss Consistency Angeli Van Laanen in second and the extremely impressive (and one to watch in the future) Megan Gunning in third.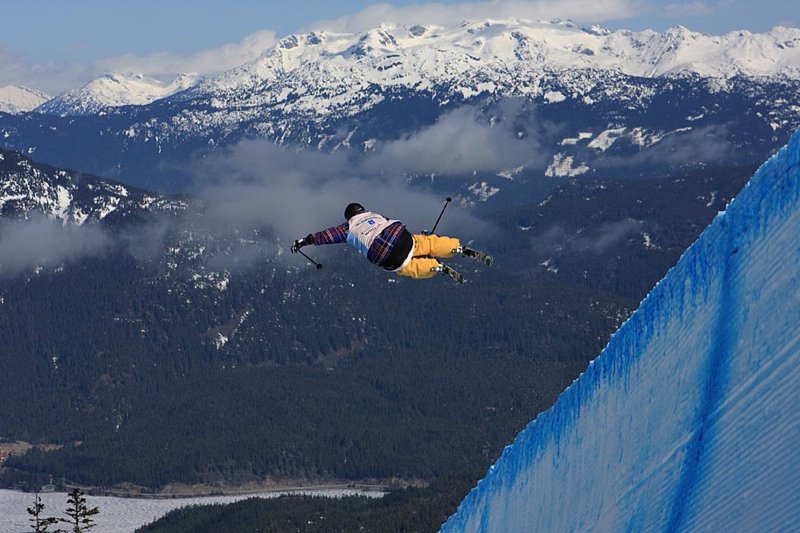 Dania Assaly
Angeli Van Laanen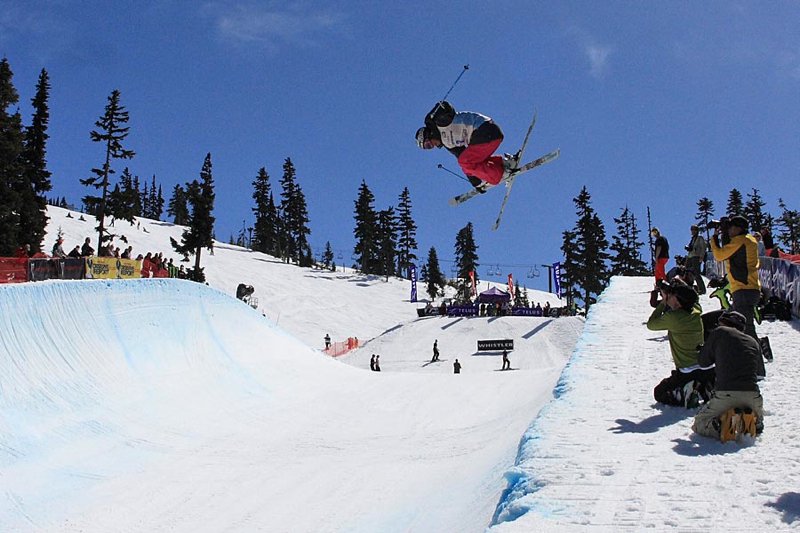 Jess Cumming
The talented field of up-and-coming men (with many well-known names as well) were up next and took advtange of the good weather along with the fact that a lot of the big guns (T-Hall, Dumont, Dorey, Bertoni) were not in attendance, and they put on quite a show. In the end, David Wise picked up his second big win of the season (Aspen Open being the first) by coming out on top followed by the always rock-solid Mike Riddle in second, Dan Marion (aka Man Darion) in third, who was a joy to see back on the podium, and the young gun Taylor Seaton just missing the top three (but not by much) in fourth.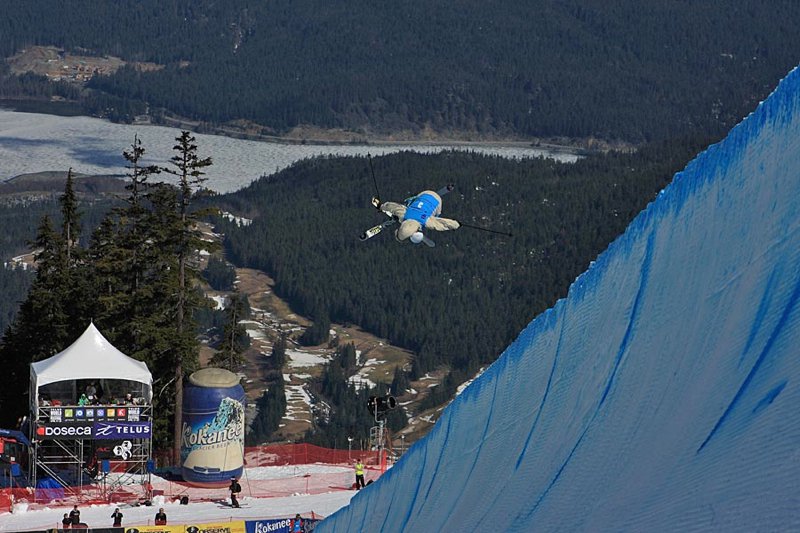 David Wise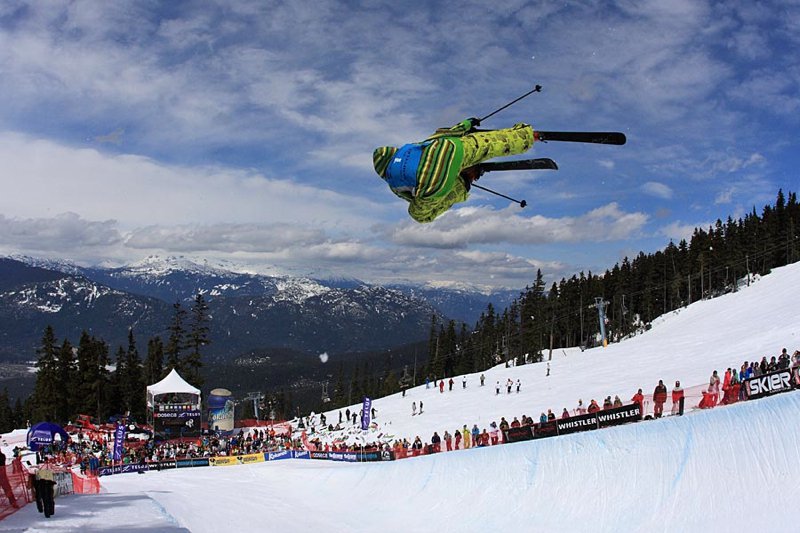 Mike Riddle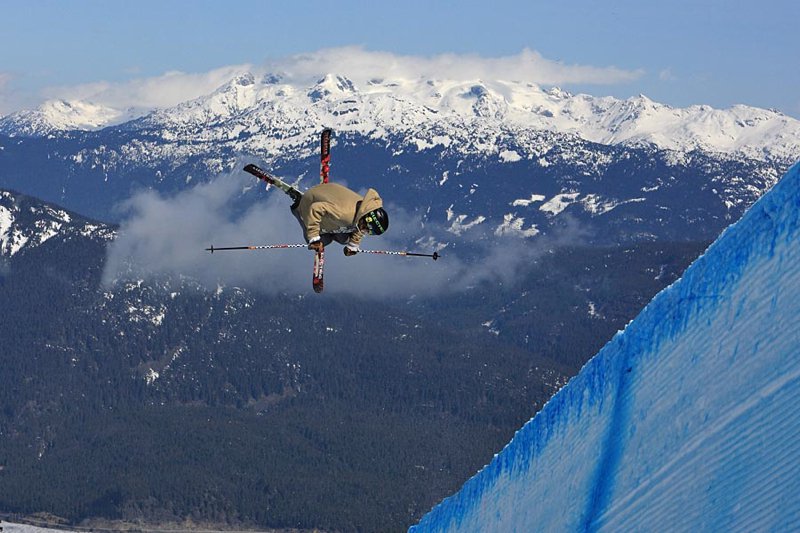 Dan Marion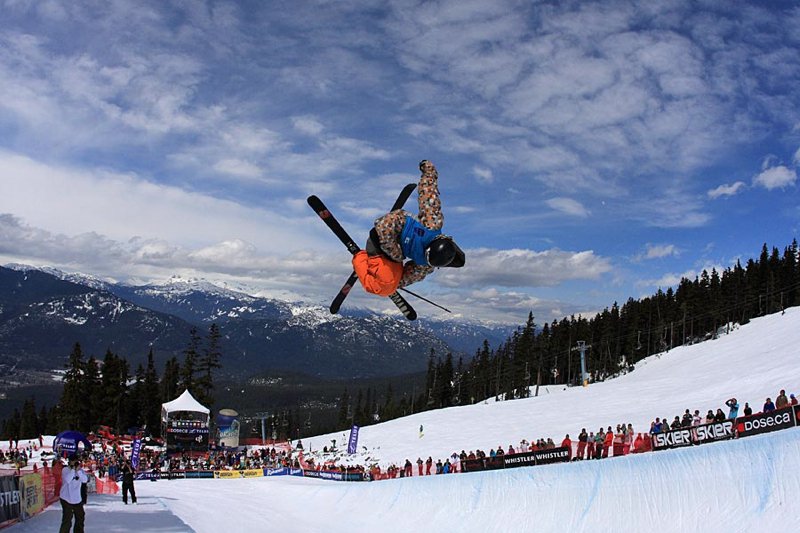 After finals concluded the highly enjoyable superhit contest went down, in which Matt Philippi destroyed the high-level competition with a barrage of tricks bursting with amplitude (not exactly sure which one won though, as he was stomping trick after trick all afternoon) and picked up $2000 in prizing of some sort.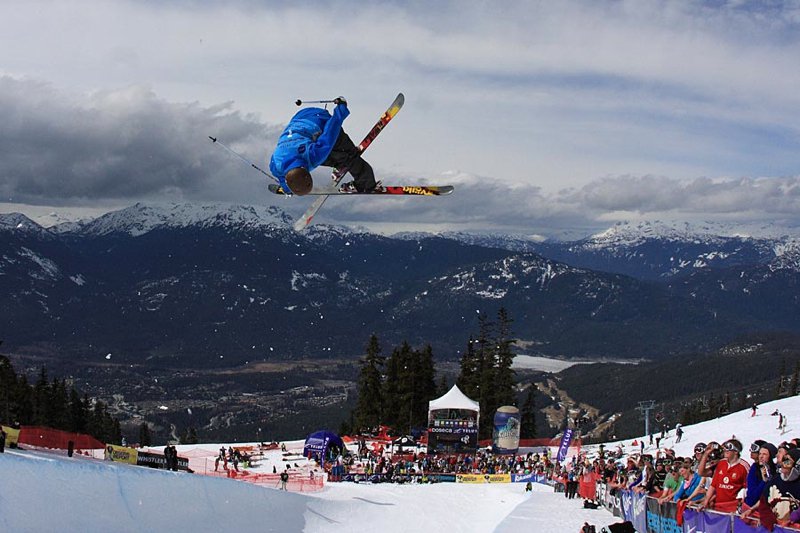 Matt Philippi
Results
Women's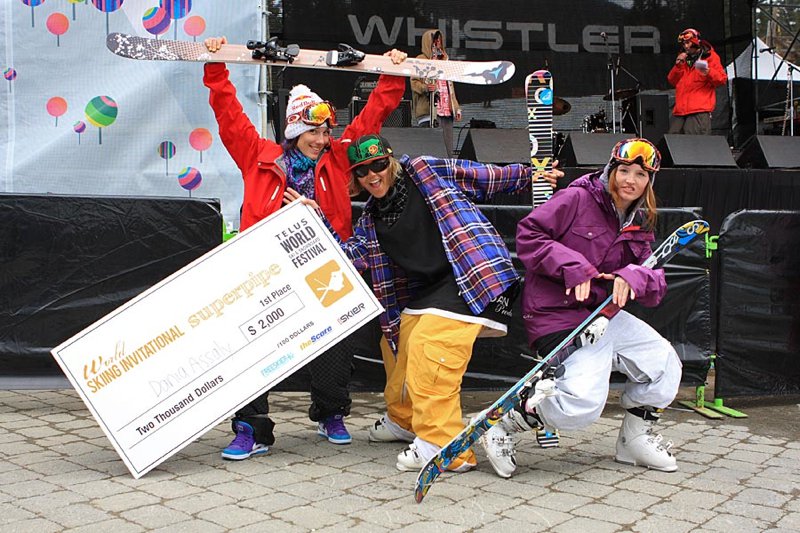 1) Dania Assaly - 81.0
2) Angeli Van Laanen - 78.5
3) Megan Gunning - 77.0
4) Keltie Hansen - 76.8
5) Rosalind Groenewoud - 71.3
6) Shannon Gunning - 67.5
7) Ali Agee - 66.3
8) Devin Logan - 60.5
9) Jessica Cumming - 44.5
Men's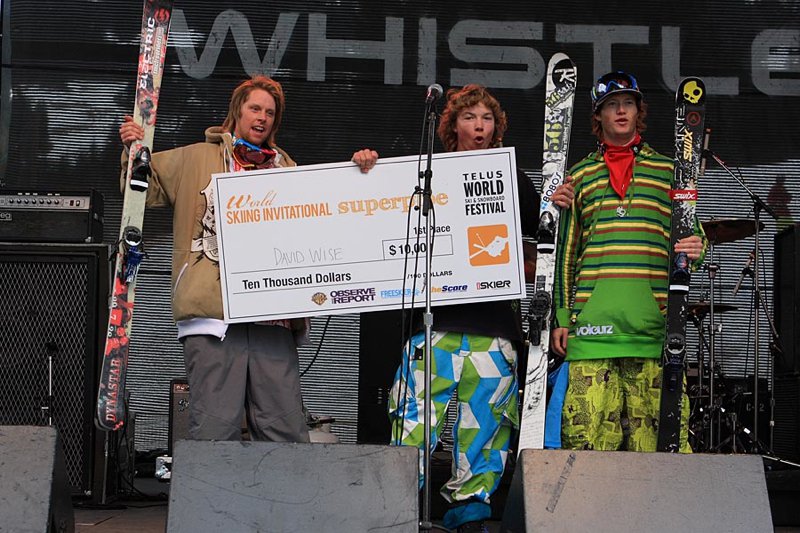 1) David Wise - 90.8
2) Mike Riddle - 88.3
3) Dan Marion - 85.3
4) Taylor Seaton - 84.0
5) Tucker Perkins - 83.8
6) Matt Philippi - 83.5
7) Joss Christensen - 79.5
8) Nathan Wood - 78.3
9) Evan Schwartz - 74.5
10) Gus Kenworthy - 70.8
11) Colin Vaykovich - 68.0
12) Sandy Boville - 67.0
13) Jon Anders Lindstad - 66.8
14) Kyle Smaine - 61.0
15) Kevin Labatte - 60.8
16) Christian Allen - 54.3
17) Dane Ulsifer - 32.5
18) Garett Northey - 17.5
Superhit - Matt Philippi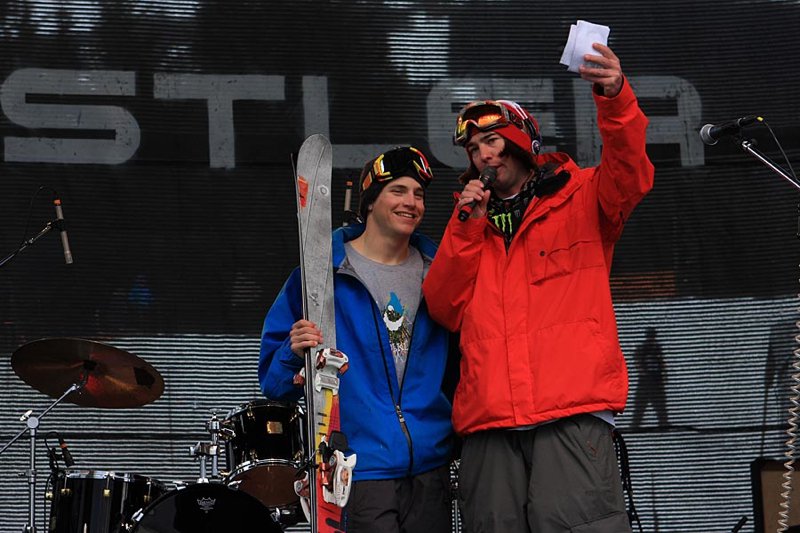 Following the superpipe finals one of...screw that, let's be honest...THE most anticipated party at WSI went down. NS, Voleurz, Rip Curl and Coors Light teamed up to throw the official superpipe afterparty at Buffalo Bills night club (complete with a chachi, tough guy, douchebag theme), which was highlighted by the first ever live performance of My Friend is a Pro by John Symms and Colby James West.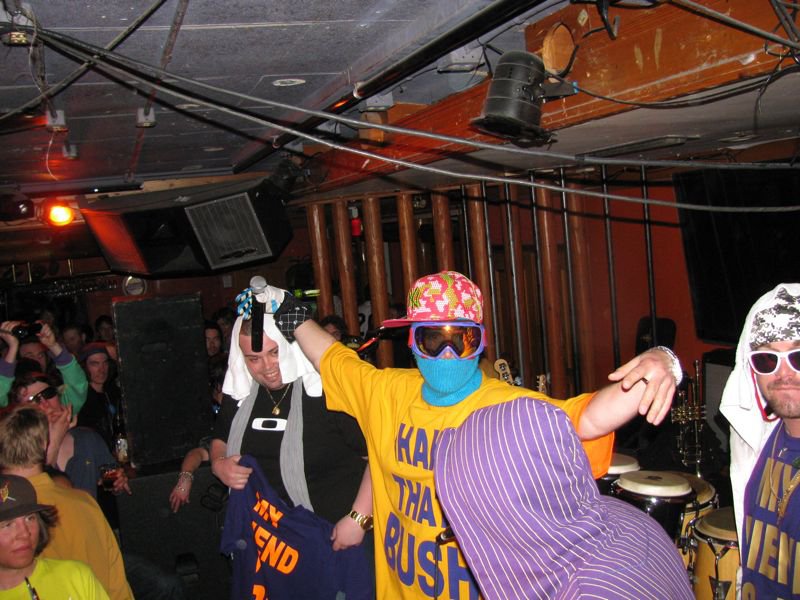 After the trailer for Voleurz' new movie played, Luke Van Valin introduced skiing's new hip-hop duo to the sold out crowd before Symms and West swaggered onto the stage in costume and flanked by their on-stage entourage, Jersey Mike and Matty Horn. Before breaking into My Friend is a Pro, the two told the crowd they had a little surprise, and performed their brand new song 'Shake That Bush.' It was amazing.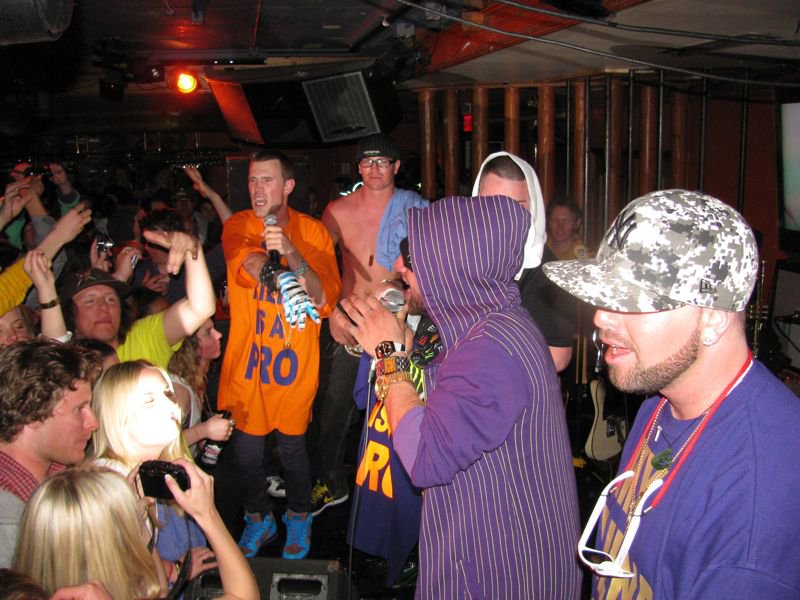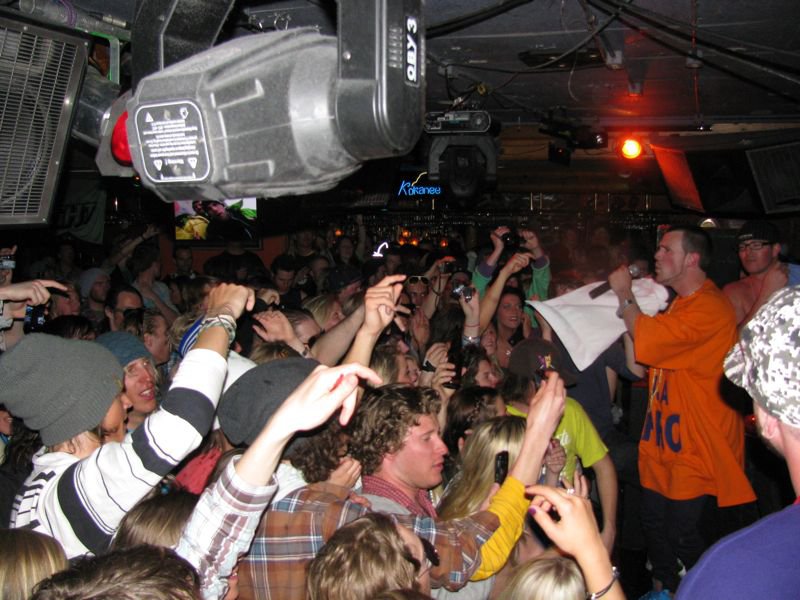 Then the speakers started bumpin and the crowd started jumpin as My Friend is a Pro began. To say that the boys killed it a thousand times harder than anyone already expected would be an understatement, so instead of describing the screaming fans, fellow athletes and chicks lined up at the front of the stage signing along to every word, I'll just let you head on over to http://www.myfriendisapro.com to check out all the pictures and some video footage from the performance. There's already rumors in the works that the two may perform a full set at IF3 in Montreal in September, so if you didn't have enough to reason to go before, now you do.