Words: Dan Abrams
Photos: Geoff Jansen
The World Ski Invitational in Whistler, BC continued yesterday with Ski Superpipe Qualifiers, giving 48 men and nine women the opportunity to fight it out for their chance to compete against the pre-qualified pros in semi-finals and finals. The women kicked things off and appreciated the sunny skies and soft pipe walls, with more competitors inverting than ever before. Brita Sigourney took the top spot with amplitude and style, stomping her flair and 540's, with Devin Logan hot on her heels in second. In third place, Shannon Gunning was the only woman to throw a 9 in this round and will definitely be one to watch in the semis (along with pre-qualified athlete Megan Gunning, who was stomping 10's in practice), while the always consistent Amy Sheehan scored the fourth and final spot on the right side of the bubble.
Women's Results
1) Jackie Atkinson
2) Devin Logan
3) Shannon Gunning
4) Amy Sheehan
cut-off
5) Anna Segal
6) Cassandra Sharpe
7) Jackie Atkinson
8) Makoi Satoh
9) Keltie Hansen
Wing Tai of Hailey, Idaho, took round one of the men's qualifier with a two-way tie for second between Peter Adam Crook and Sandy Boville. Boville breezed into semis with an impressively technical run, but will likely need to up his amplitude in order to make it to the big show.
Men's Heat 1 Results
1) Wing Tai
2) Sandy Boville
3) Peter Adam Crook
4) Patrick Baskins
5) Simon D'Artois
6) Rob Heule
7) Sean Collin
8) Colin Campbell
cut-off
9) Lukas Bowman
10) Keaton Carlson
11) Stephen Jeffries
12) David Cote
13) Collin Jeffries
14) Scott Hibbert
15) Conner Koenen
16) Logan Dobson
17) Jin Kim Kwang
18) Mitch Gilman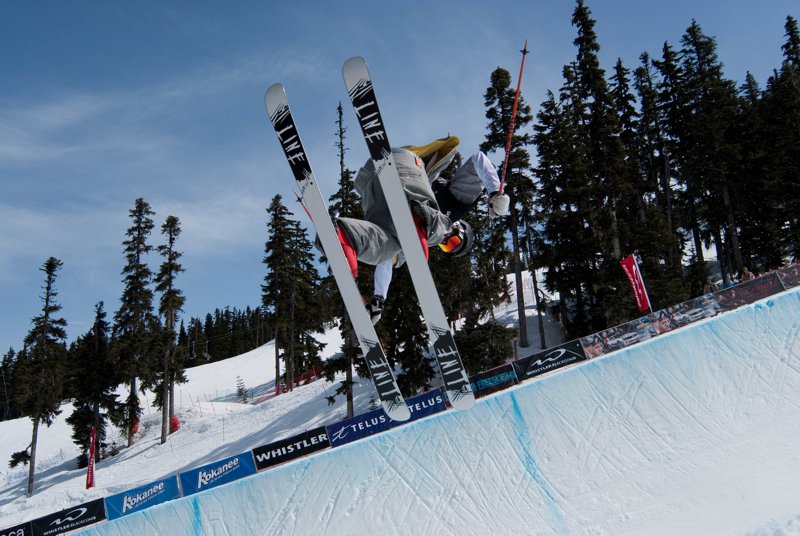 Peter Adam Crook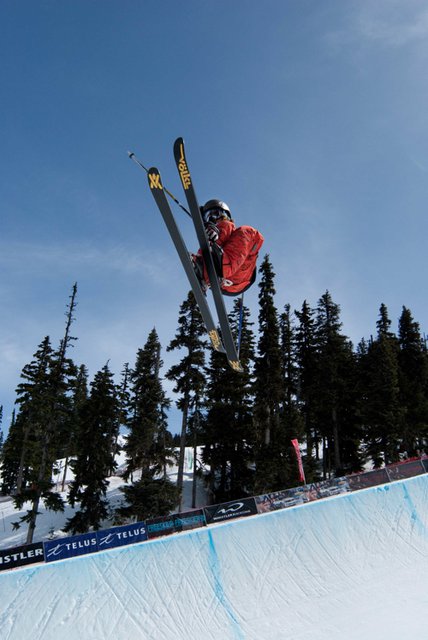 Sean Collin
The continuously melting pipe posed a real challenge to the men in the second and final heat, with many of the riders struggling to land their runs and final scores that were much lower than those achieved in the first round. Staying on your feet was the name of the game, and Mike Mertion managed to do just that by landing a cork 9 in the flats on his second to last hit with just enough speed left over for a 540 at the bottom of the pipe. That save, combined with a switch 10 on his first hit, was enough to place Mertion in first. Right behind him was Colin 'Chazz' Vaykovich with a run that included a left 9 and a switch flatspin 7, and in third was Kyle Smaine, who finished off his run off with some solid back-to-back 7's.
Men's Heat 2 Results
1) Mike Mertion
2) Colin Vaykovich
3) Kyle Smaine
4) Nathan Wood
5) Sam Thackray
6) Billy Mann
7) John Leonard
cut-off
8) Alex Mochan
9) Kevin Labatte
10) Takumi Toyama
11) Aaron Mackay
12) Quinn Waddell
13) Mike Mochan
14) Ryan Waddell
15) Benjamin Ogilvie
16) Hunter Visser
17) Garrett Northey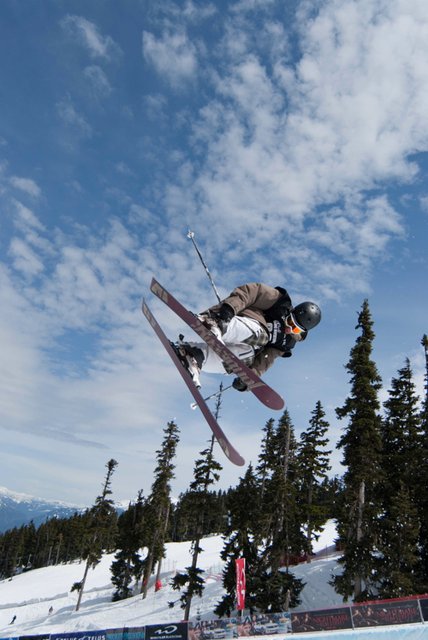 David Cote
Scott Hibbert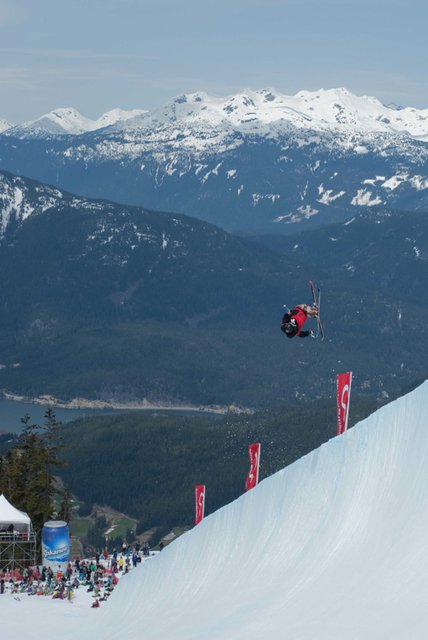 Name that skier!
Stay tuned for coverage of Mens's and Women's Superpipe Semi-Finals and Finals on the last day of competition in the World Ski Invitational, when the qualifiers will get their shots against the following big guns...
Pre-Qualified Athletes
Women
Jen Hudak
Anais Caradeux
Rosalind Groenewoud
Sarah Burke
Megan Gunning
Virginie Faivre
Mirjam Jaeger
Dania Assaly
Grete Eliassen
Men's Semi-Finals
Matt Margetts
Noah Bowman
Tyler Peterson
Evan Schwartz
JP Solberg
Joss Christensen
Marshall Lacroix
Brian Kish
Kris Atkinson
Men's Finals
Mike Riddle
Tucker Perkins
Justin Dorey
AJ Kemppainen
Peter Olenick
Matt Duhamel
Walter Wood
Dan Marion
Colby James West
Taylor Seaton