Words by Jeff Schmuck
Photos by Ilanna Barkusky
The always raucous World Ski & Snowboard Festival is once again upon us in beautiful Whistler, BC, and the 10-day long whirlpool of sport, music, art and excess officially kicked off last night with the first event of the AFP World Championships and World Skiing Invitational, Big Air.
Like each and every year, thousands upon thousands of excited on lookers corralled at the base of Whistler Mountain under crisp blue skies to take in the proceedings, which included apres skiing at its finest at the Longhorn and GLC, a live performance by hip-hop legend Nas, and of course the spectacle that was Big Air.
Tom Wallisch
The event consisted of the AFP's top 30 ranked big air skiers, who were given two runs in the qualifying round with their best jump counting before they were whittled down to eight for finals by the esteemed panel of judges.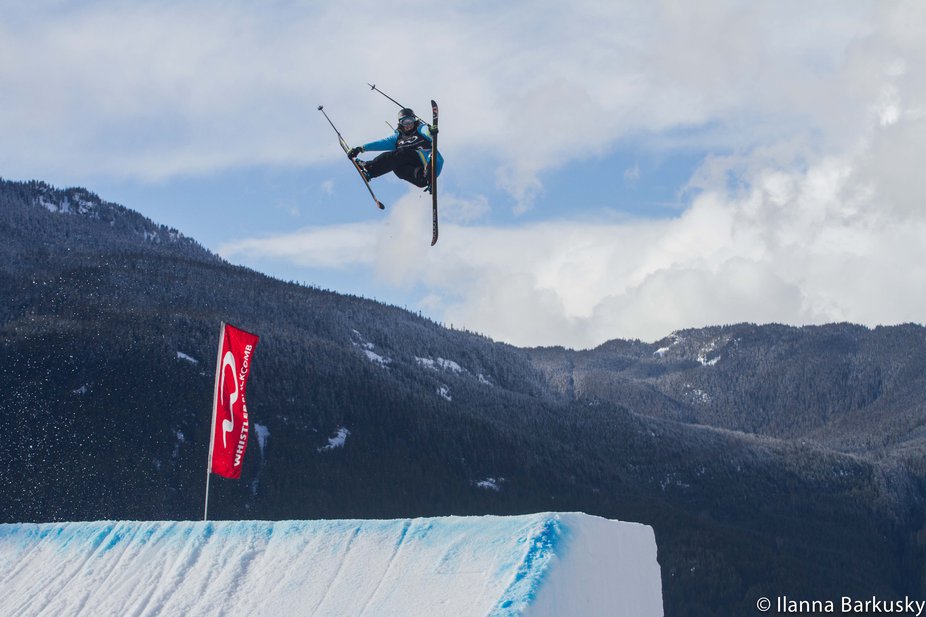 Vincent Gagnier
Moving on to the big show was Vincent Gagnier (thanks to an incredibly huge rodeo 9 screamin seamen), the top AFP ranked big air skier in the world, Gus Kenworthy, Espen Bergh, Joss Christensen, Alex Schlopy (who was going bigger than anyone with the exception of Gagnier), Alex Beaulieu-Marchand, Russ Henshaw and the number one qualifier, X Games Big Air gold medalist Henrik Harlaut.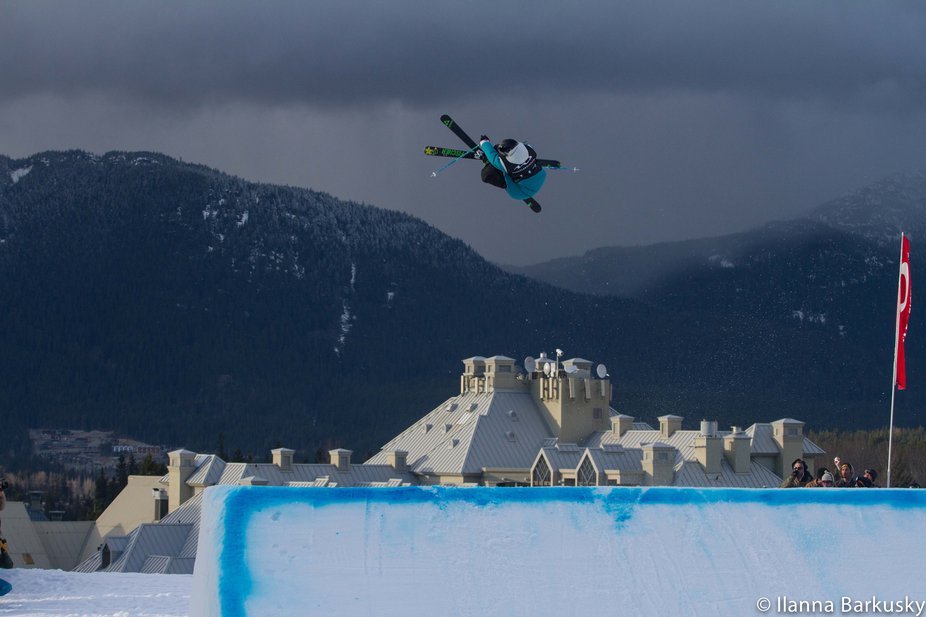 Joss Christensen
During finals, highlights included Russ Henshaw's nose butter double cork 10's and 12's, Alex Schlopy's massive double cork 16, ABM's truck driver doubles and more, along with Sam Thackeray hitting the jump in a full-blown astronaut suit to entertain the crowd.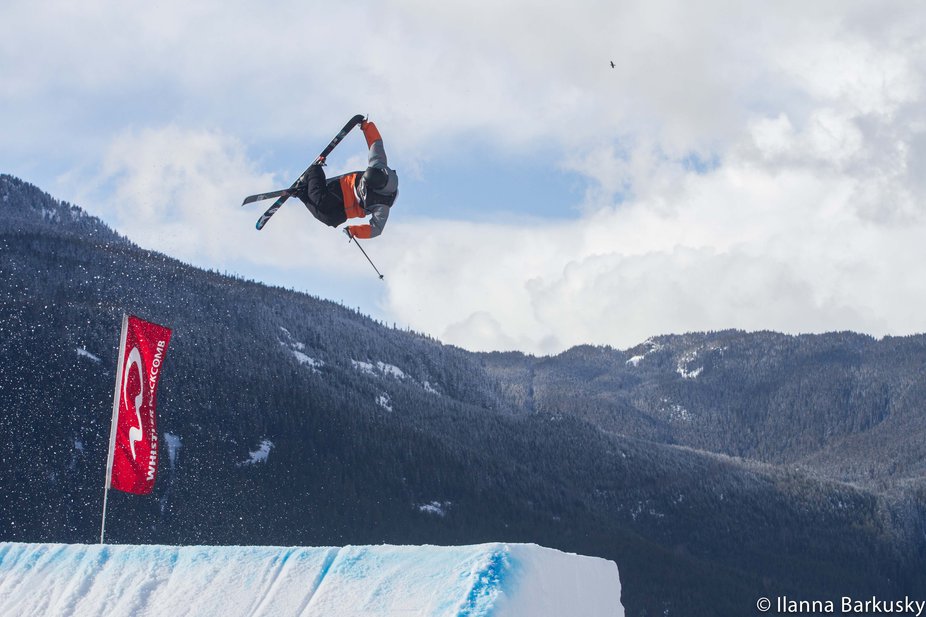 Gus Kenworthy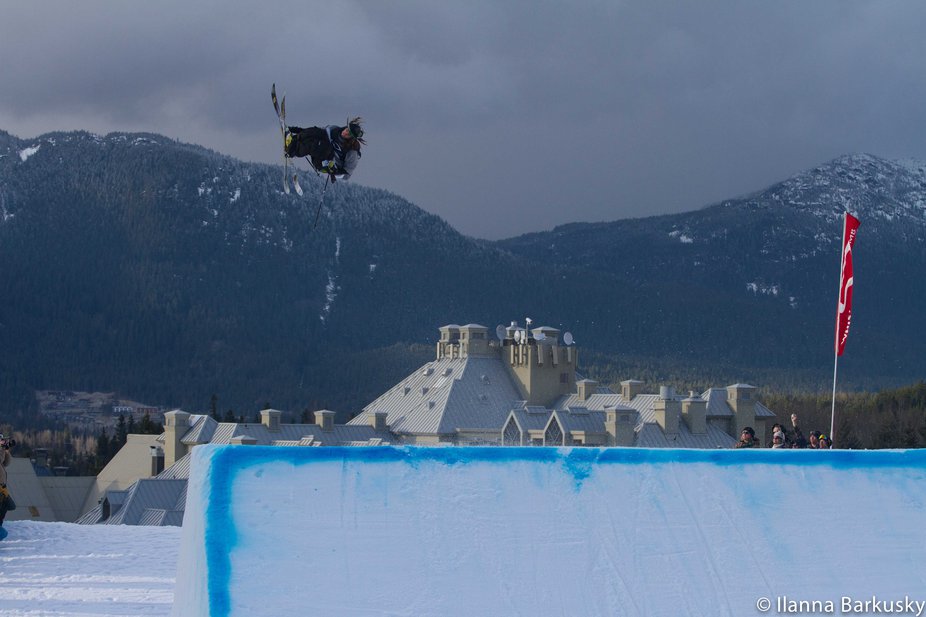 Henrik 'E-Dollo' Harlaut
In the end though, the podium belonged to Harlaut, Kenworthy and Gagnier, with E-Dollo taking third thanks to his patented nose butter double cork 10, Gus in second courtesy of a flawless dub cork 16, and Vinnie Cash living up to his nickname by taking home the top spot and $5,000 with a double bio 12 octograb.
Vincent Gagnier, mid-double bio 12 en route to victory.
Results
1) Vincent Gagnier
2) Gus Kenworthy
3) Henrik Harlaut
4) Espen Bergh
5) Russ Henshaw
6) Alex Schlopy
7) Joss Christensen
8) Alex Beaulieu-Marchand
To see how this event affects the AFP World Rankings, go to afpworldtour.com.
Earlier today Men's Slopestyle Qualifiers went off under more sunny and tan-inducing skies on what virtually every competitor is hailing as the most fun and flowy slopestyle course they've hit all year, so stay tuned for a recap on what went down along with a look at tomorrow's Men's and Women's Slopestyle Finals. For more information on the World Ski & Snowboard Festival, hit up www.wssf.com.