Do you want to win Windells Gear?! Just send us a picture of where you have put your Windells Stickers! Laptop, skis/snowboard, cat, it doesn't matter we just want to see where all the stickers we give you have been placed! Follow the simple instructions below for a chance to win Windells Gear!
Take a picture of your Windells Stickers on something! (Please be appropriate)
Post the Pictures on our Windells Camp Facebook Page – Simply Click Here to Link Up!
Email the photos to info@windells.com – Please include your address for mailing purposes
The most creative and unique sticker placement will WIN Windells Gear!
YUP, it's that easy! Grab your camera and get to posting!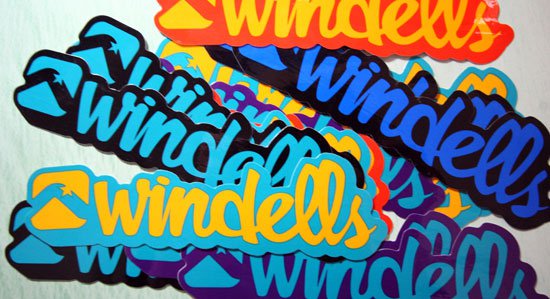 The Winner will be decided a week after this Blog has been posted – Don't miss out!
Related posts:Windells Holiday Fix Pack
12 reasons why…
Winner of the "12 Reasons why…" contest!