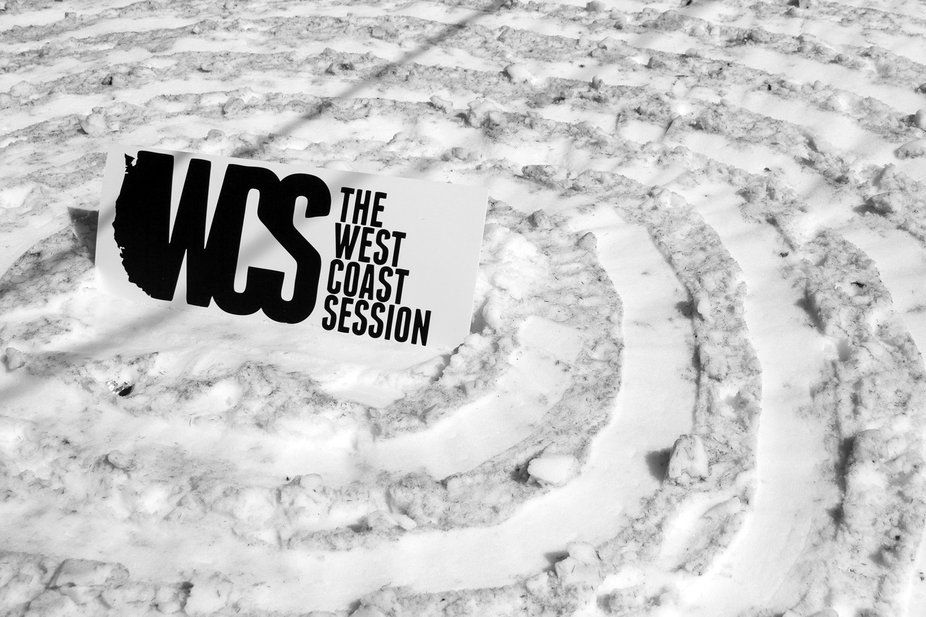 *The eighth edition of the innovative spring event unites skiers from around the globe for its most progressive terrain park session yet
*On Sunday, May 4 the public is invited to ski alongside invited ski heroes
*All content will be available online at http://www.westcoastsession.com/2014
Skiing's favorite springtime event, the West Coast Session, returns to Mt. Hood, Oregon on May 4-8, 2014 for yet another round of friends, fun and progressive skiing in the world's best springtime terrain parks.
Timberline Ski Area and Windell's Camp once again join forces to welcome the West Coast Session to the legendary slopes of Mt. Hood in northwestern Oregon, where the world's most influential young skiers, filmers and photographers will gather for four days of no-holds-barred filming on special terrain features at Timberline and fun after-hours activities at the Windell's campus, a.k.a. "the funnest place on Earth."
The 2014 invite list includes skiers from across the spectrum of today's diversified newschool ski scene, from Olympic slopestyle medalists and underground street-skiing heroes to tomorrow's heroes, creating an atmosphere where young up-and-comers and the biggest names in the game can show each other a thing or two about what's fresh in skiing today.
While the skiers challenge each other in the park, the Buff® Session Showdown: Photo Edition will challenge four invited photographers to create the best images possible in four different categories.
On Sunday, May 4 the public is invited to join the crew on-hill at Timberline for the West Coast Session Public Jam, when local skiers can enjoy the chance to ride Timberline's top-notch terrain parks alongside the invited skiers. The public day includes a free on-hill barbeque and informal contests for the public. Always wanted to take a lap alongside Nick Goepper or Dale Talkington? This is your chance.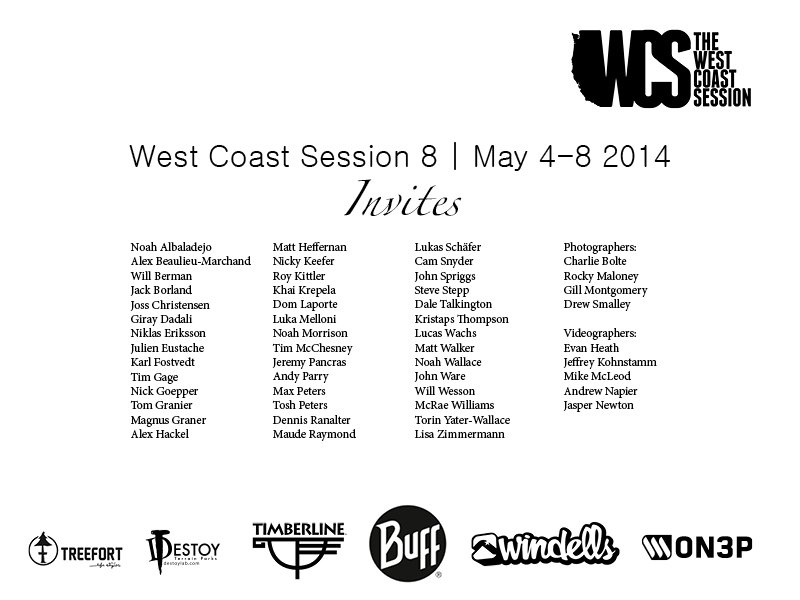 WEST COAST SESSION 8 INVITE LIST
Noah Albaladejo
Alex Beaulieu-Marchand
Will Berman
Jack Borland
Joss Christensen
Giray Dadali
Niklas Eriksson
Julien Eustache
Karl Fostvedt
Tim Gage
Nick Goepper
Tom Granier
Magnus Graner
Alex Hackel
Matt Heffernan
Nicky Keefer
Roy Kittler
Khai Krepela
John Kutcher
Dom Laporte
Luka Melloni
Noah Morrison
Tim McChesney
Jeremy Pancras
Andy Parry
Max Peters
Tosh Peters
Dennis Ranalter
Maude Raymond
Lukas Schäfer
Cam Snyder
John Spriggs
Steve Stepp
Dale Talkington
Kristaps Thompson
Lucas Wachs
Matt Walker
Noah Wallace
John Ware
Will Wesson
McRae Williams
Torin Yater-Wallace
Lisa Zimmermann
Photographers:
Charlie Bolte
Rocky Maloney
Gill Montgomery
Drew Smalley
Videographers:
Evan Heath
Jeffrey Kohnstamm
Mike McLeod
Andrew Napier
Jasper Newton