Red Bull Media House, in association with Poor Boyz Productions, is proud to release the official trailer for WE: A Collection of Individuals. WE is a compelling story surrounding the life and times of the modern day skier. It has long been thought that skiing was an individual sport, however the story of WE proves that this idea is nothing more than a fallacy. Skiing is an art, a collaborative effort that takes the energy of many. Even though skiing encompasses many different venues and styles, the core remains within the crew of individuals that help scout, build, transport, struggle and keep each other safe. WE follows a season as a group of the most influential skiers travel the world in search of epic powder lines, tackling the streets, and creative park features. Together this collection of individuals become WE.
"After 18 years of making ski movies, I'm claiming this is the best film to date. It was just an amazing year for us," says Producer and Poor Boyz Productions Owner Johnny DeCesare. "Traveling with your best friends, skiing sick pow, and making movies is what our crew is dedicated to and this film shows every amazing moment of that."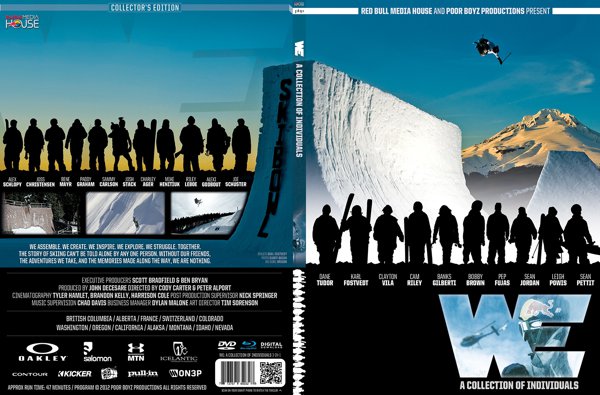 A wide array of camera technologies were used during the filming of WE including the high-speed Phantom Flex for super slow-motion image capture, multiple RED Epic digital cameras were utilized for a variety of shooting locations and scenarios, and POV cameras were used to provide the viewer with the ultimate firsthand experience.
"WE gives the viewers the best insight yet on what it takes to make a ski movie. It reminds everyone that skiing is an individual sport, but if you want to create something bigger, you need others to help complete the task," adds DeCesare. "WE tells the story of struggle, coming together, risk, creating, and giving back."
WE will be available on DVD, Blu-ray and iTunes beginning September 11th.