Watch, vote and win is what Mini (Cooper) and Burton are telling us to do on their Facebook page. You can win a trip for 4 people ALL IN to one Burton global series event in the 2011/2012 season. Areas you could win a trip to are: New Zealand, Switzerland, Canada and the USA.
On to the final round of athletes who were nominated to partake in the contest are — among others — Shred Athlete YALE COUSINO. Go show him the love, hit the MiniCooper Facebook Page, LIKE them and then click the LIKE button underneath YALE'S VIDEO.
>> http://www.facebook.com/MINI?sk=app_182119388479610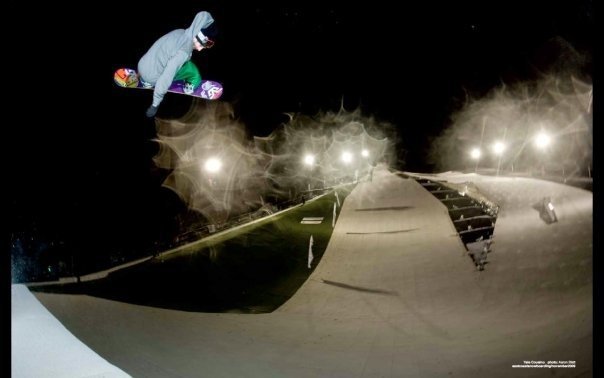 Related posts:Yale Cousino Jibbin in VT ...
Snowboard Cross Shredder Océane Pozzo Checks In Y'ever heard of French beauty snowboard-cross phenom Oceanne Pozzo? Well,...
Shredder Romain de Marchi BC Action Follow Shredder Romain de Marchi around in these webisodes as...
Related posts brought to you by Yet Another Related Posts Plugin.