Words by Bruce Giovando
Photos by Bruce Giovando, Scott Tolan & Darren Rayner
I'm sitting at home, the night before tour, enjoying the many comforts which will soon be forgotten. Finding photos for this post has jogged my memory of tours past. The traditions we've created, the people we've met, and the many memories we sometimes wish we could forget. I then think how stoked and lucky I am to go hurtling down the Trans Canada Highway in a 35-foot RV with seven other people for the better part of 12 days. So in lieu of saying anything meaningful...see you on tour.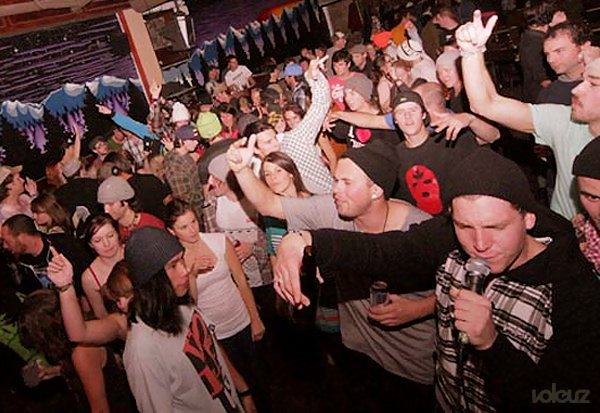 Hey, let's party.
That's Fine documents the antics and exploits of the infamous Voleurz Family, which is comprised of skiers, snowboarders and skateboarders, making the multi-sport offering one of the most well-rounded and diverse films in the action sports world.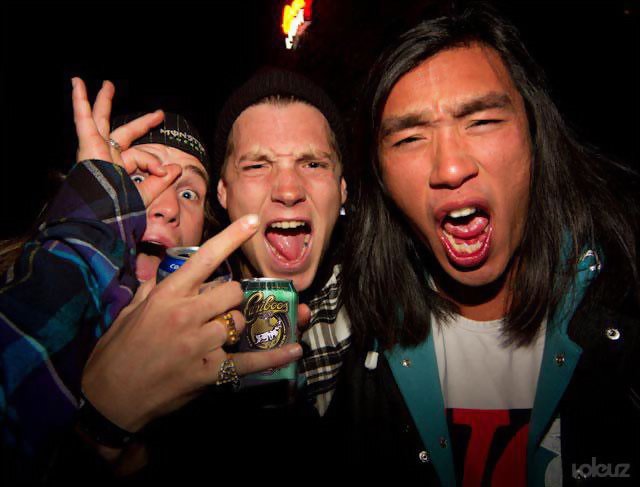 Matt Margetts, Max Hill & Harvey 'The Great Wall' Li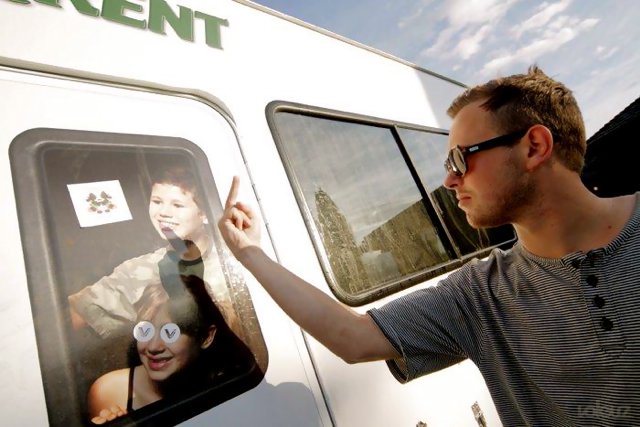 Reed Speedman
Highlights include snowboarder Justin VDP slaying pillow lines in the Whistler backcountry, freeskier KC Deane's jaw-dropping big mountain segment, a raucous urban trip to Ontario with Scott Sych & Matt Brindisi, the unique style of one of skiing's most imaginative individuals, Max Hill (along with the highly entertaining return of Max Hill vs The Intern), skateboarding the streets of Vancouver with Tyler Holm, and of course, the hilarious and not-to-be-missed Winter Volympics.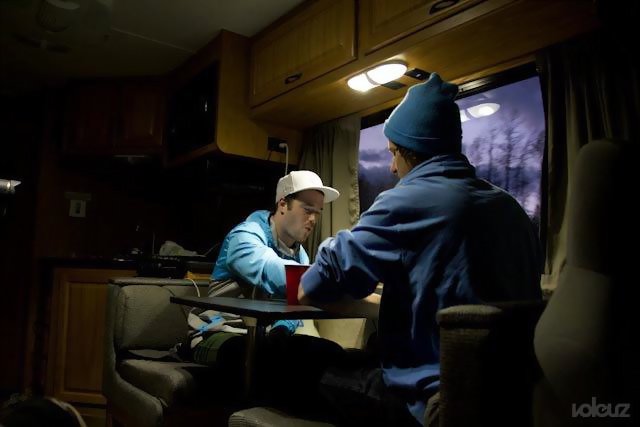 On the road in the Voleurz RV.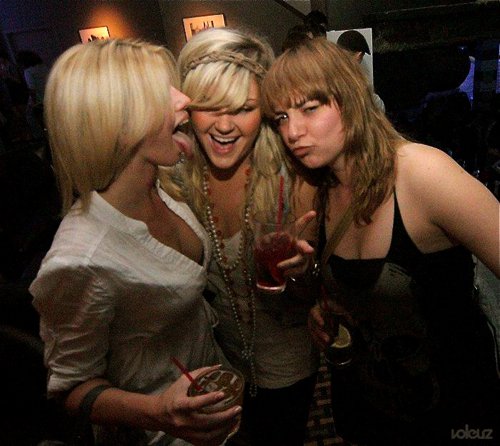 Chicks & Babes.
SonReal killing it at last year's Vancouver premiere.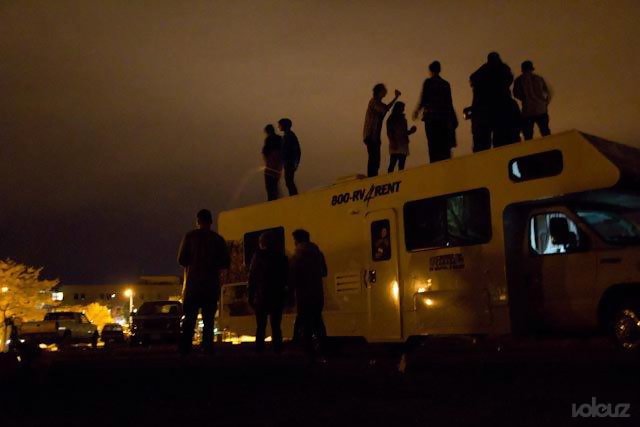 The party continues...
That's Fine is proudly supported by Faction and Line Skis, and features KC Deane, Justin VDP, Max Hill, Braden Dean, Simon D'Artois, Mack Jones, Rob Heule, Tyler Holm, Riley Leboe, Billy Mitchell, Matt Brindisi, Warren Williams, Colston VB, Josh Bibby, Jake Black, Joe Schuster, Josh Stack, Scott Sych, Shayne Zwickel, Cam Schuster, Matty Richard, Corey Klim, Andrew Jackson, Dylan Stack, Jan Schuster, Ian 'Chug' Cosco and The Intern.
That's Fine Trailer
The Voleurz premiere tour kicks off tomorrow in Red Deer, Alberta, and the Voleurz Family will be at all of the Western Canada stops with their trusty and smelly RV in tow. Here's when you can expect to party with them in a town near you...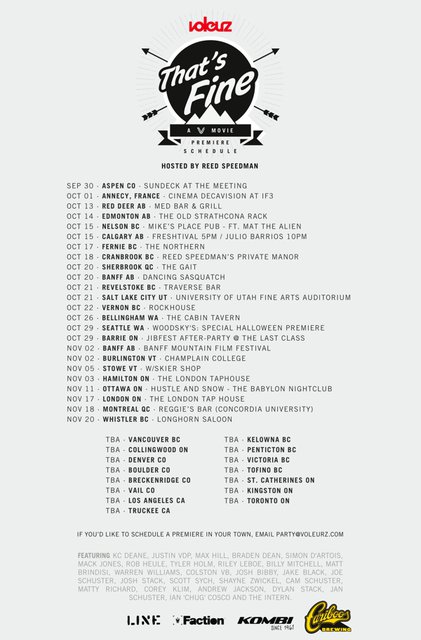 For more information on Voleurz, That's Fine and the tour, go to voleurz.com.