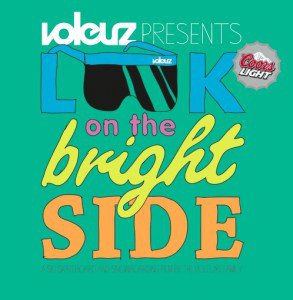 I had an amazing season chasing snow but one thing I didn't get to do was film with my good friends at Voleurz very much. Luckily, I used my Contour HD POV camera on all my trips. So I gave Darren a bunch of the best shots and he threw them in the movie. So I was stoked to be a part of it after all.
The intro to this movie is really tech. It is one continuous shot with a whole lot of shit happening. Darren was rigged up in this walking dolly mount to make the scene look as smooth as possible. He walked backwards the whole shoot through the maze of houses and allies. It was a fun day filming the intro with lots of friends and lots of coors light. Anyways, here's the final product. Hit Full Screen and enjoy, it's one of my favourites!
Look on the Bright Side from Voleurz on Vimeo.