ASPEN, CO (Nov. 24) ? Seven U.S. Olympians, including 2010 medalists Lindsey Vonn (Vail, CO) and Julia Mancuso (Squaw Valley, CA) will be in the start house this weekend when the Visa Aspen Winternational opens the North American swing of the women's Audi FIS Alpine World Cup on Saturday.
Vonn and Mancuso will start both Saturday's giant slalom and Sunday's slalom, along with Sarah Schleper(Vail, CO) and Megan McJames (Park City, UT).
Also racing GS will be Leanne Smith (Conway, NH) and Laurenne Ross (Klamath Falls, OR), while Hailey Duke (Boise, ID) and Resi Stiegler (Jackson Hole, WY) will jump into the slalom.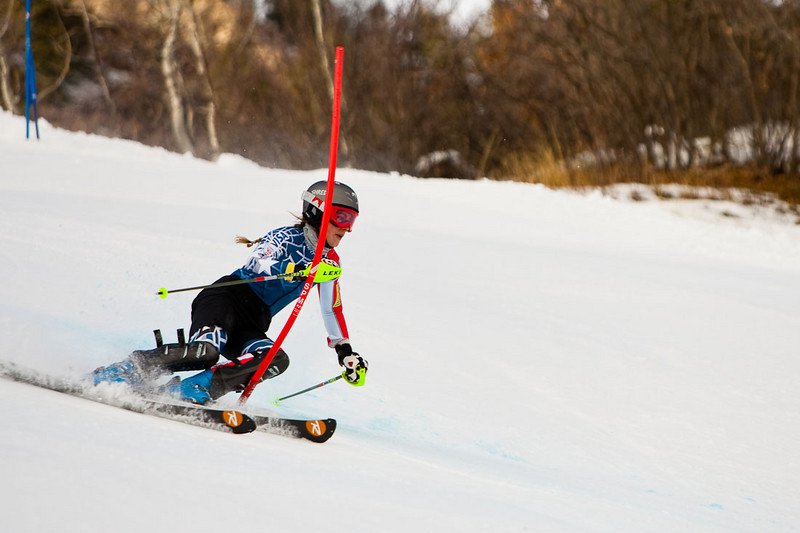 Resi Stiegler trains giant slalom on the women's World Cup slope in Aspen (Aspen/Snowmass - Jeremy Swanson)
Fans can catch the action with a full television broadcast package featuring coverage on NBC, Versus and Universal Sports. NBC will feature the giant slalom Sunday at 1 p.m. ET with a replay set for Saturday, Dec. 4 at 4 p.m. ET on Versus followed by the slalom at 5 p.m. ET. Universal Sports will air the races on its 24-hour TV network Dec. 6-7 at noon ET.
"I feel like we had great preparation leading up to Levi," said Vonn, who finished sixth in the Levi slalom despite a big second run bobble. "Besides that mistake, I had a great second run in Levi, so I?m really looking forward to Aspen and the next technical races to hopefully get some good points."
Mancuso opted to stay in Colorado in order to capitalize on the excellent training conditions. The result of which, she says, is already paying off.
"I feel like things are coming together really well for Aspen," said Mancuso. "I felt confident in my skiing after the Soelden opener and I've just continued to feel really good on my skis throughout this entire training period."
It will be Stiegler's first World Cup race in over a year and only her fourth start since late Dec. of 2007 when she when she fractured her left arm and tore ligaments in her right knee while competing in Austria. Her return was hampered further when she broke her right leg in late summer of 2008 forcing her to skip all of the 2009 season except the World Championships where she finished an incredible 19th in slalom.
After starting the first two World Cup's last winter, Stiegler was knocked out yet again with a fractured left tibia and fibia while training for Aspen just down the road in Copper Mountain, CO.
She has been running full-length courses since early November and was back in the race start gate to forerun the FIS slalom at Copper on Nov. 19.
"It felt awesome," said Stiegler. "I was able to put down two good runs, but I did it at Copper, almost a year to the day from the crash that ended my 2010 Olympic season. I'm still things in perspective though. It's still going to be a while before I'm back to where I was two seasons ago, but I'm being smart and patient with the process."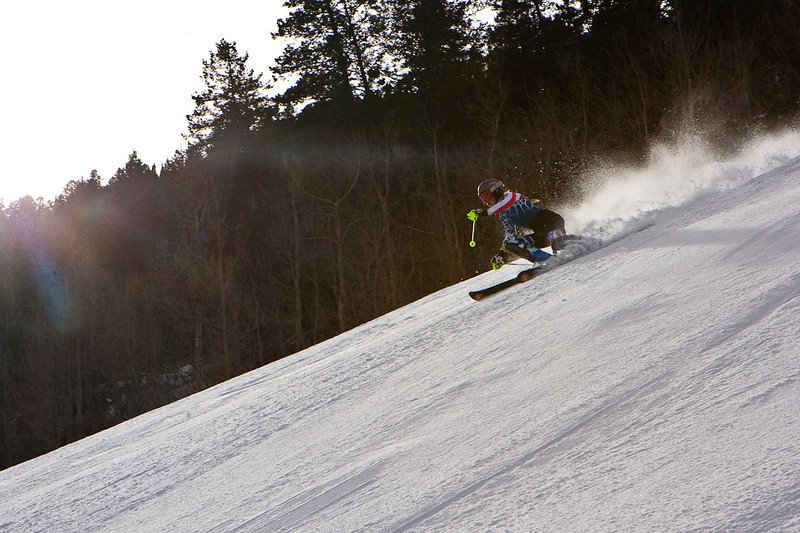 Resi Stiegler trains giant slalom on the women's World Cup slope in Aspen (Aspen/Snowmass - Jeremy Swanson)
Thanks to the support of Mother Nature and the Aspen race crew, Stiegler and the U.S. Ski Team were able to take a number of laps on the Aspen race hill last Friday and Saturday. Technical Head Coach Trevor Wagner reported the conditions as 'incredible' and is looking forward to seeing what his Team can do on the hill this weekend.
"It's not an easy hill by any means," he said. "It?s always pulling you in one direction or another, so the more you are on the course, the more you learn to master the tricky sections. To get on the podium here, you have to risk everything and have the confidence to do it."
2010 Visa Aspen Winternational
Saturday, November 27
10 a.m. RACE START: Women?s Giant Slalom Run 1 – Strawpile
1 p.m. RACE START: Women?s Giant Slalom Final ? Strawpile
6:30 ? 8 p.m. Bud Light Hi-Fi Concert Series featuring Blind Melon Upper Gondola Plaza
8 ? 8:15 p.m. Awards Ceremony for Giant Slalom Winners and Presentation of
Bingham Cup ? Concert Stage
8:15 p.m. Fireworks Extravaganza – Little Nell
Sunday, November 28
10 a.m. RACE START: Women?s Slalom Run 1 – Strawpile
1 p.m. RACE START: Women?s Slalom Final ? Strawpile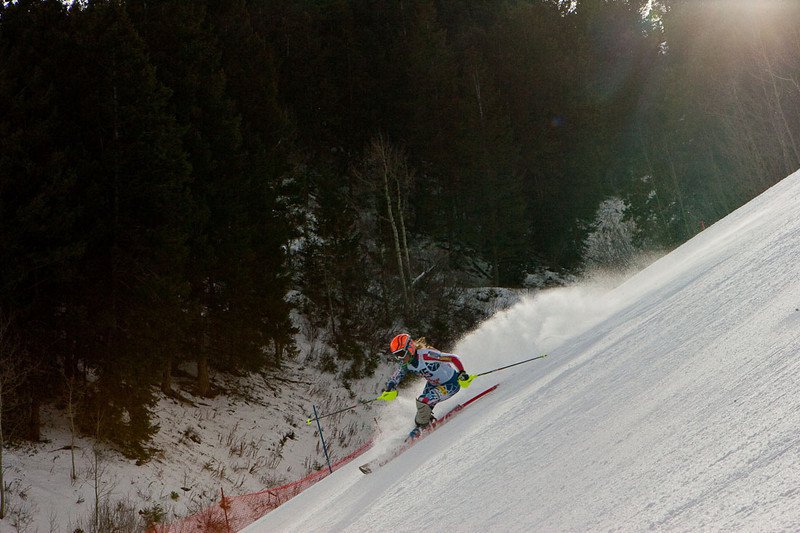 Sarah Schleper trains giant slalom on the women's World Cup slope in Aspen (Aspen/Snowmass - Jeremy Swanson)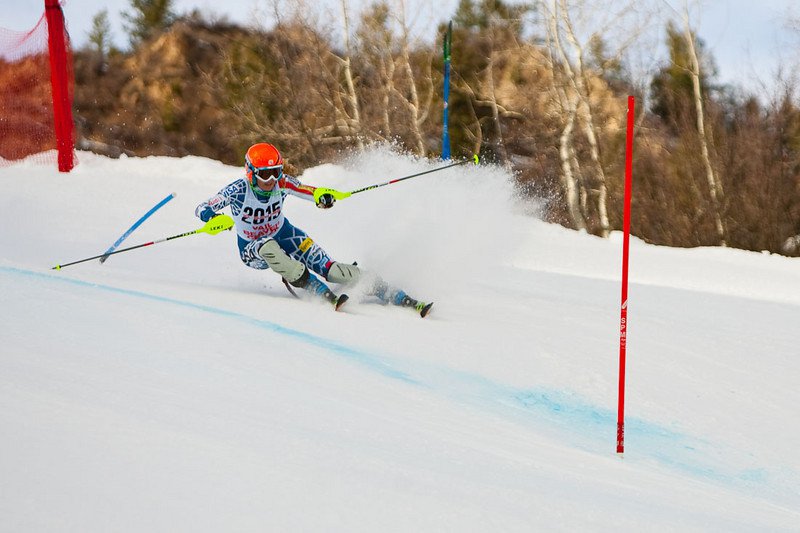 Sarah Schleper trains giant slalom on the women's World Cup slope in Aspen (Aspen/Snowmass - Jeremy Swanson)