A little late, but I had other things to do than bloggin this weekend, for instance skiing.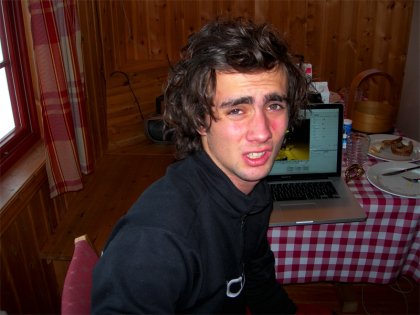 Lasse looking fresh as allways, just passed breakfast. I know he is not functionable before 1.00 PM.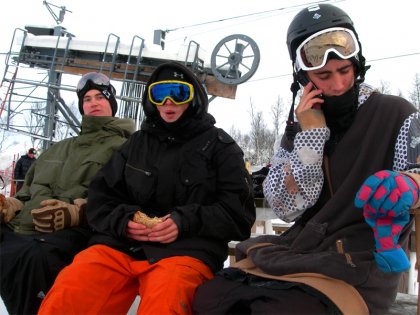 Halvard Thon, Audun Linnerud and Lasse Nyhaugen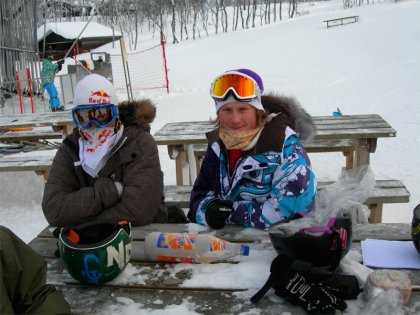 PK "RedBull" Hunder and yours truly. Time for a quick break, last day skiing at Vierli. I calculated the amount of skiing we had up here. 3-5 minutes pr.lap. Which makes this weekend the most effective ever. Somwhere between 300 and 320 laps this weekend. Not that strange my body is beat!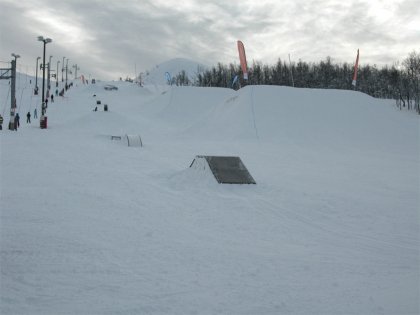 A few parkshots never fail. Funny railline to the left. Two jumps in a row, 12 metres to the knuckle.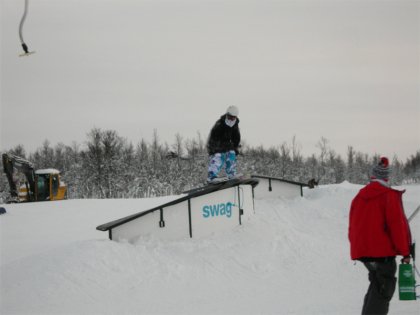 Felix Usterud, Salomon rider hitting the S-rollercoaster rail/box-thingy.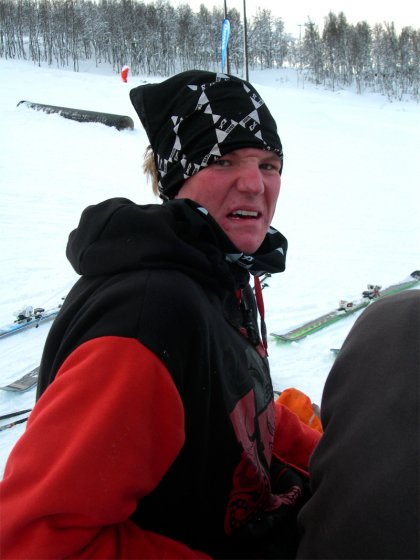 Lars HÃ¥kon Hafsal don't like cameras. All thought he is the main attraction in the Shred'n Breakfast episodes.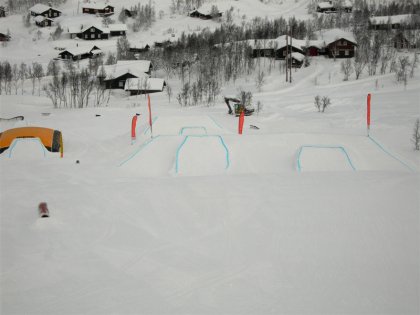 The right parklane. OH yes, they've got plenty of features, and it's not even christmas! Two jumps in a row, the last one is a 17 metres roll-over.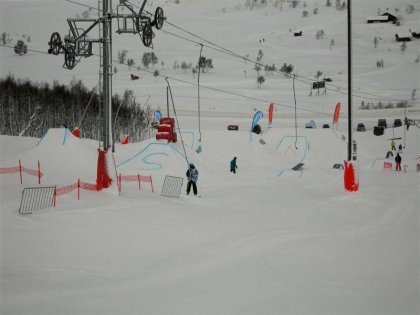 Left parklane. Same line, different angle. Lower part of the park.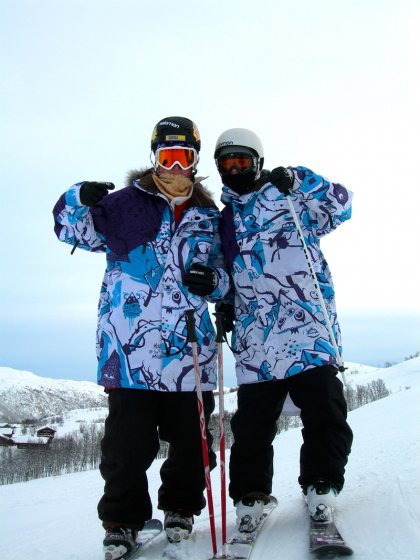 What up brothaaa??  Me to the left, Felix to the right. Looking spleeeendid!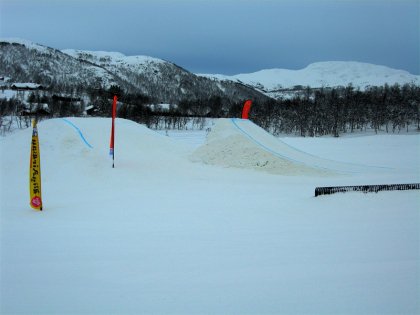 Roll-over. Did I hear someone say 180 or swiych 360?  Yes, slow tricks are back!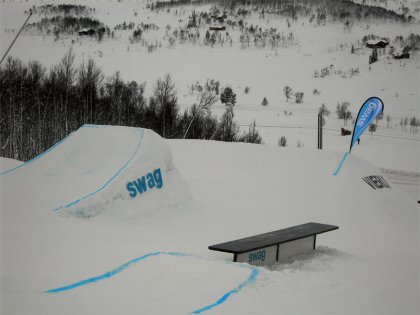 First jump, left line.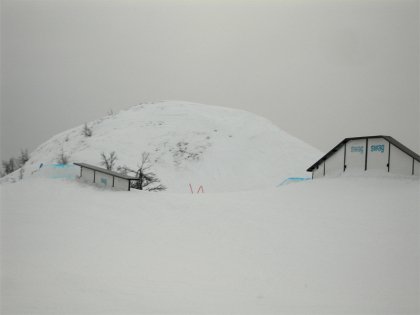 Upper rail-part, left park-line.
I have decided to take two days off from skiing, since my body is beat after the weekend. PK is testing his editing skills to the fullest right now, editing a edit from our roadtrip, skiing and quotes. I saw the first 4 minutes yesterday when we had the 6 hour drive back to Lillehammer. It's going to rock!!