Session Two 2011 at Ohio Dreams went off with more shredding, better weather, and more fun than any kid could ask for.
Make to scroll all the way to the bottom of this update to check out the Featured Skier Video. You can view all of our videos on our website at http://www.ohiodreams.com/video or you can subscribe to our YouTube Channel here http://www.youtube.com/user/ohiodreamsOFFICIAL
Finally, this update will get you stoked on summer skiing and summer ski camp! There is still time to register for all remaining sessions by heading over to http://www.ohiodreams.com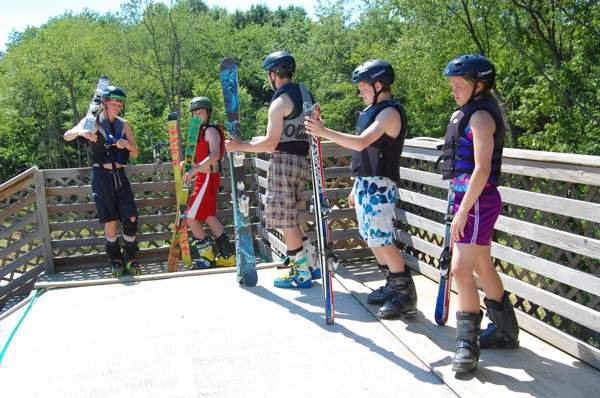 Ski Campers look over the water ramps on Monday morning with Coach Brendan
Along with ski coach Brendan, Ohio Dreams junior development skier and junior counselor Freddy Brideweser was on hand to train, coach, and have fun right along with the kids.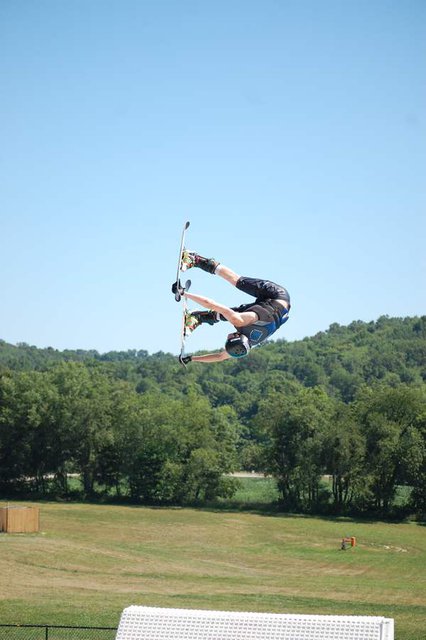 Freddy showing his campers how it's done
After a little training session on how to ski down the M-Snow, the campers got right to learning everything from their first front and back flips to their first double corks.
A camper hitting the big ramp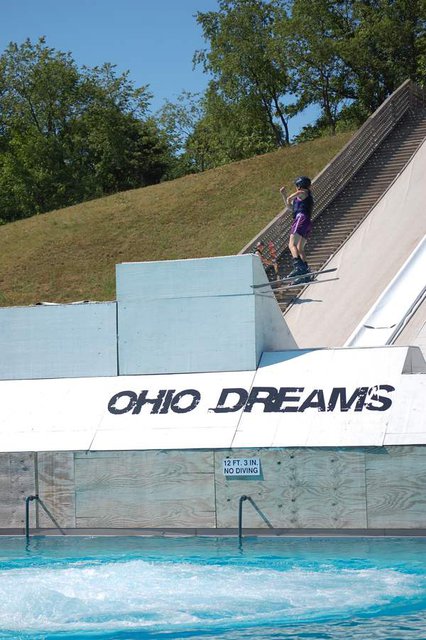 12-year-old girl camper Kali learned how to front flip, back flip, and 360 this week.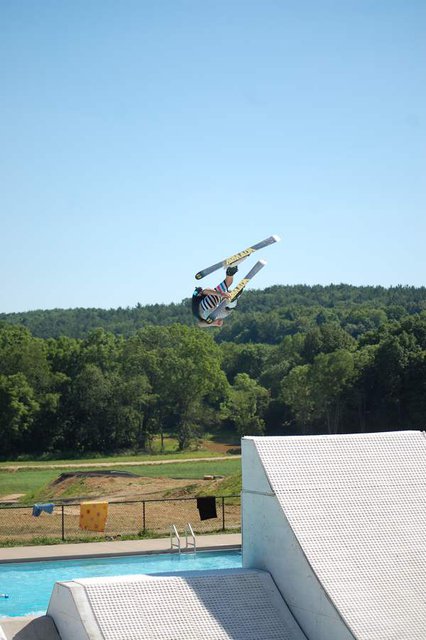 Camper Jimmie Leslie was chosen as the ski featured camper of the week because of his sick moves both on skis and on a mountain bike. He worked alongside the OD media crew to film a dope edit about his week at camp.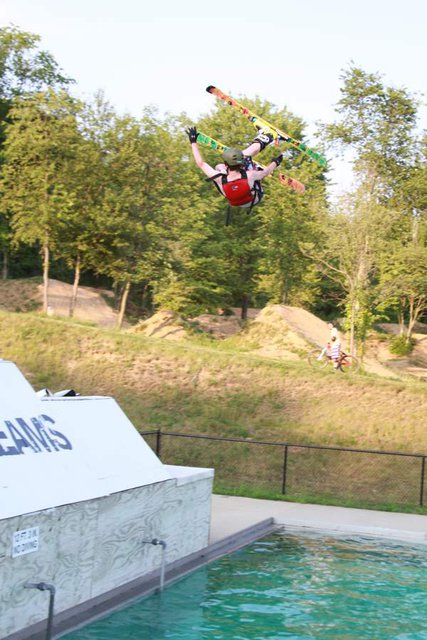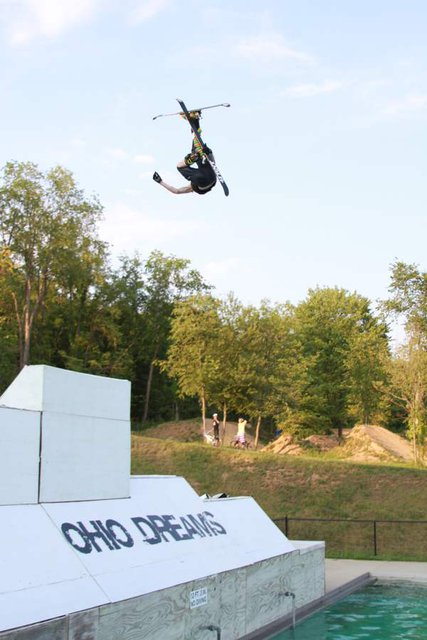 Freddy B. right side rodeo 5
Fun was had off the ramps as well. On the rain day dodgeball was in full swing!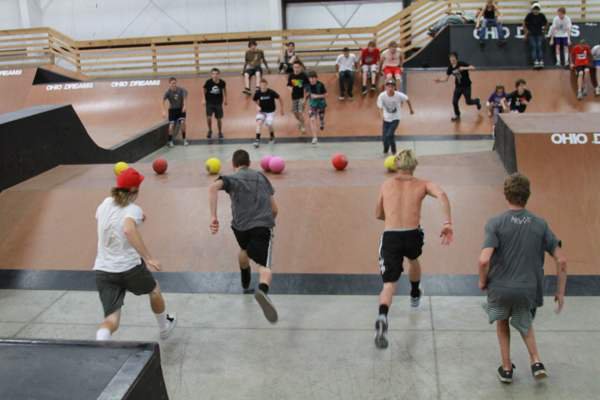 Many new tricks were first learned on the green OD fly bed trampoline.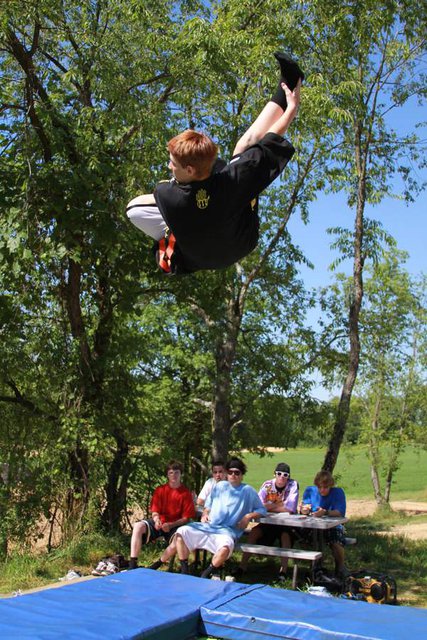 Featured camper Jimmie showing us how it's done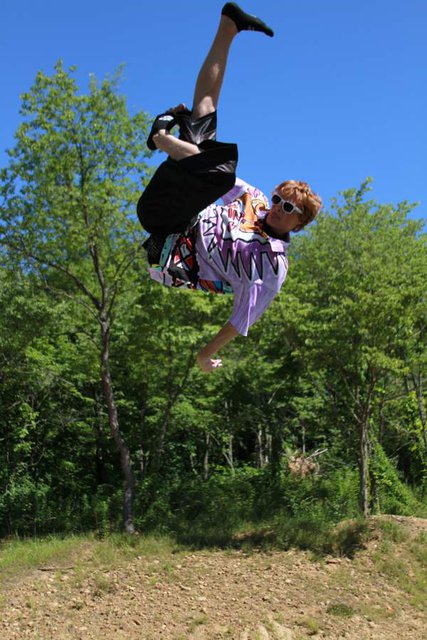 Freddy throwing down on Tall Tee Tuesday
Jimmie shredding the dryland rail hill with style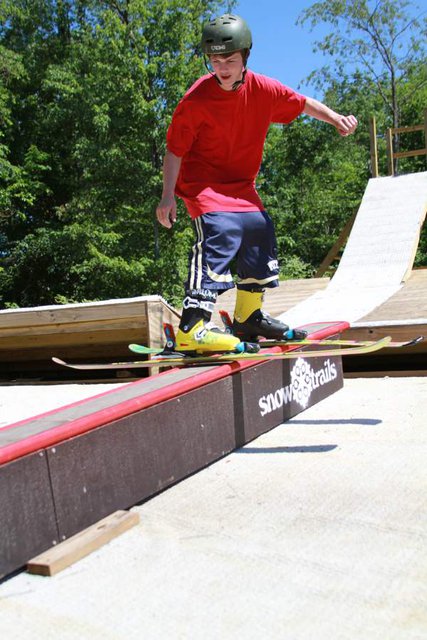 Camper Graham shreds the box
Campers Graham and Jake are all smiles on the rail hill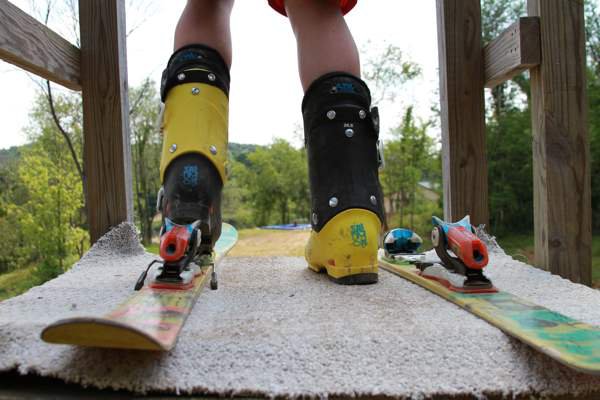 There's no feeling like popping into your bindings, especially after a few months off.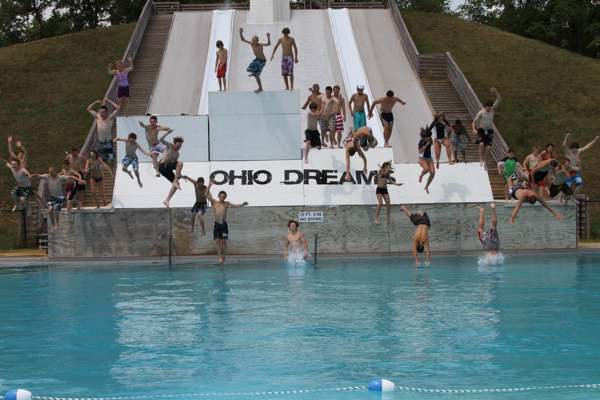 The weather turned hot so the campers swamped to the pool during swim time to chill and hit the massive Ohio Dreams Slip n Fly!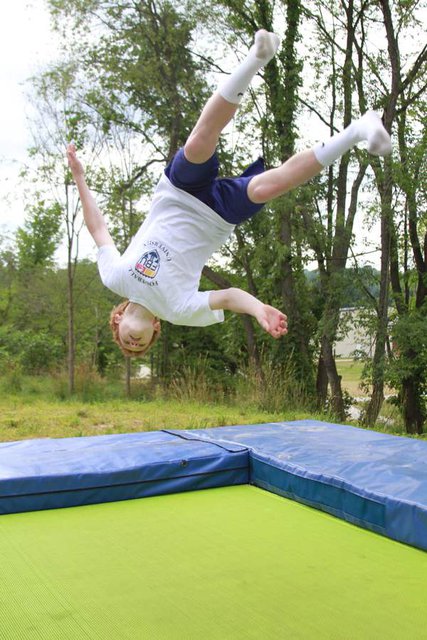 Fritz and his sister Kali came all the way from Wisconsin to ski! Watch out for them on the slopes this winter because they learned a ton!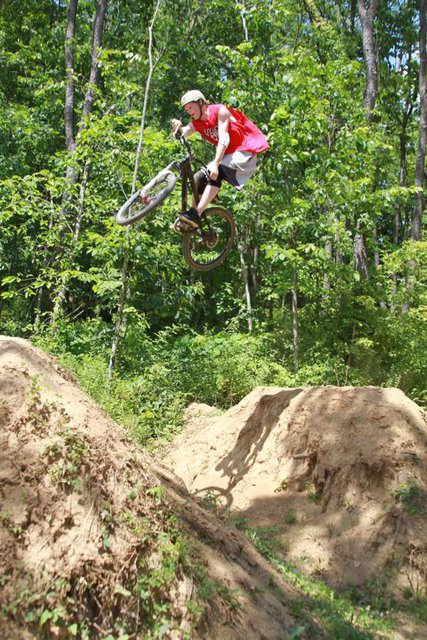 Freddy show's the bikers how good he is at their sport too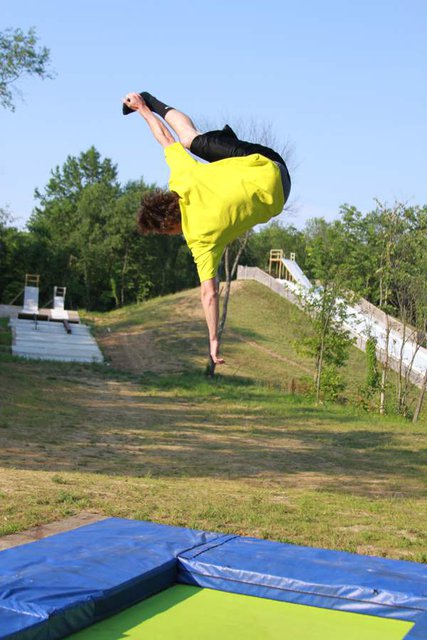 Coach Brendan teaching on the trampoline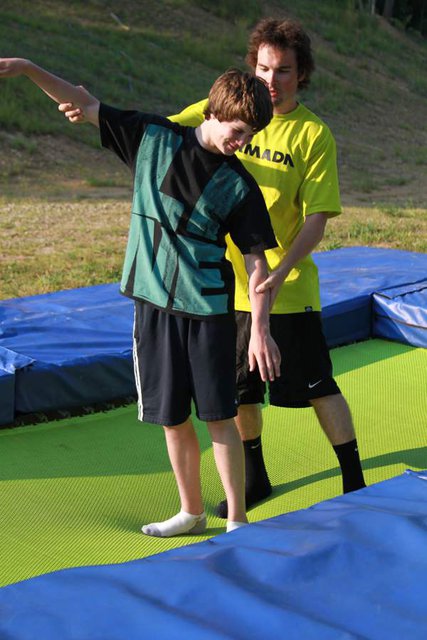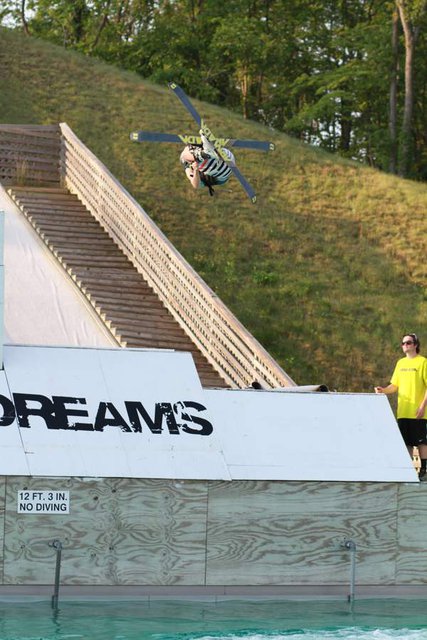 Camper Jimmie getting in his last hits before the end of the week!
Between all the different training spots the campers agreed they had learned a ton and could not wait to come back next summer! To learn more about Ohio Dreams visit http://www.OhioDreams.com
Check out Jimmie's featured camper edit here: