Vibey Clothing was recently started by two Pepperdine grads in Malibu, CA. Vibey is focused on the rad Vibes of shredding, carving deep powder lines, hitting gnarly kickers and then sharing the stoke with others. "Ultimately, it's all about having a great time, enjoying the day and the company of your best friends, and spreading the good Vibes!" says Wojtek Peliks, founder of the company.
The extra tall hoodies made by Vibey are perfect for staying warm on cold snowy days, staying light during park laps, and looking steezy when you cruise up to the lift. So if you're tired of being cold and can't afford the usual hundred dollar gear you can pick one up at getvibey.com.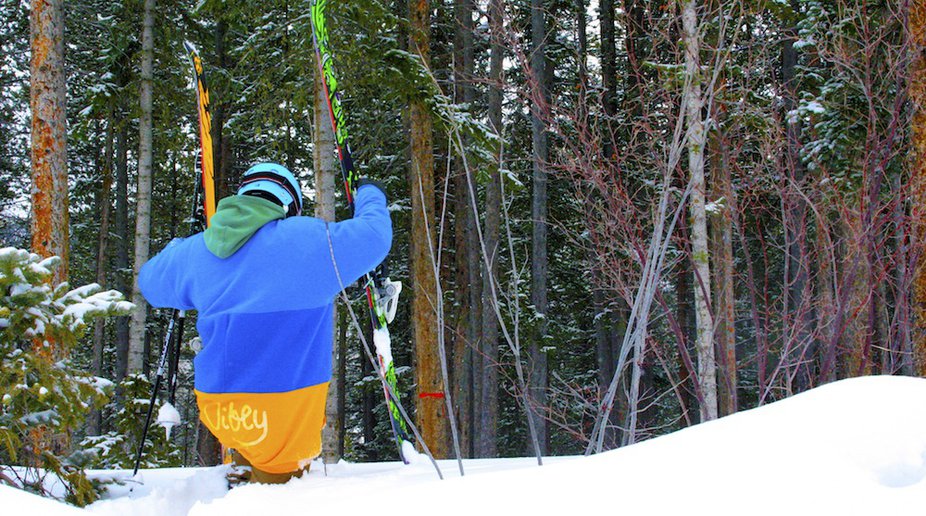 More importantly, Vibey is all about communicating a lifestyle. It's about being on the mountain with friends and enjoying what you're doing.  "It's not about being the best, but about having the raddest time and positively impacting those around you," contributes Niles.
Vibey is also making strides to partner with organizations that work to protect the mountains, oceans, and people of this planet; as that's where their good vibes come from. So on your next trip up the mountain soak in the good Vibes, spread 'em all around, get stoked, and get Vibey!