Vail Resorts announced today that they will be adding 6 European ski resorts to the already stacked lineup of resorts one can ski with an Epic Pass. It was less than a month ago that Vail went public about their take over of Whistler, making this seem like just another pawn on the chess board. It's only a matter of time before one can ski all over the world with an Epic Pass, checkmate.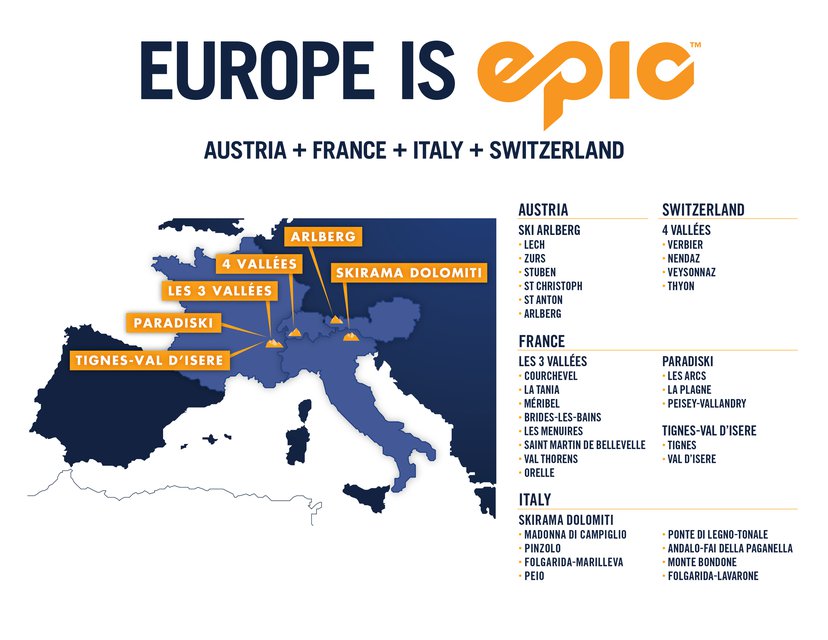 Of the many ski resorts already accessible to pass holders in the US, Australia, and Canada, passholders will now gain access to Les 3 Valles, Paradiski, and Tignes-Val d'Isere in France, Skirama Dolomiti Adamello Brenta in Italy, 4 Vallees in Switzerland, and Arlberg in Austria this upcoming season.
Detailed access to areas of skiing can be seen below.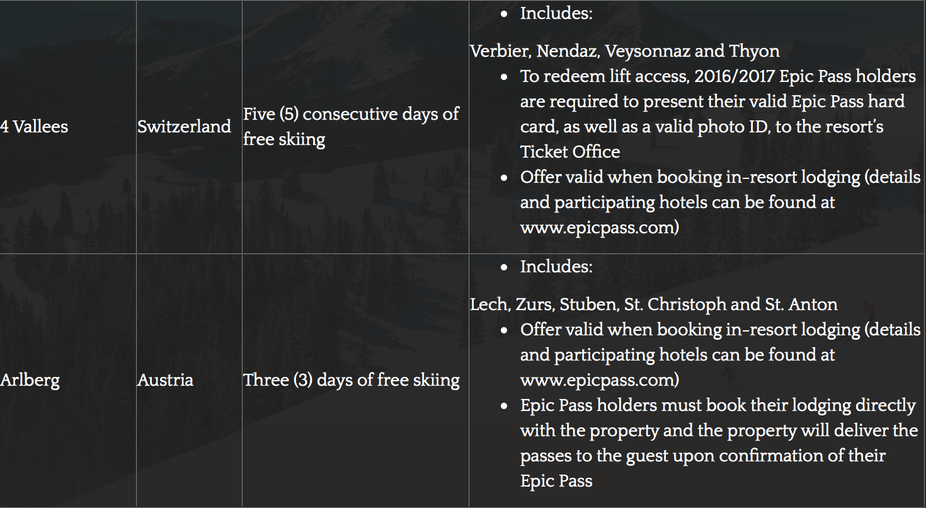 Skiing man. Money makes the world go round. What is happening