We were with Brice in Megève last week to shoot the 2010 Vacheron Constantin Snow Golf Cup.
Its a 5 day competition on the prestigious Golf du Mont d'Arbois, with celebrities, CEOs of big companies, kids, very enthusiast amateurs and pros, golfing on snow.
We had every possible weather conditions during the week, from Snow storm-i-cant-see-you-10-meters-from-here, to crisp sunrise with fresh snow, thus the shooting experience was fantastic – we had total freedom from the organisation to shoot how we wanted (can we do some black and whites ? sure, i'd love to have some black and whites…).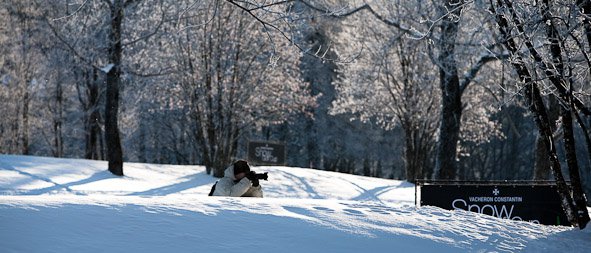 Click the behind the scene photo to access the gallery
Apart from a few top VIPs we had to do a special focus on, there was no need to shoot everyone, our mission was to give a feeling of the event. So we've been experimenting… from wide angle- crouched-on-the ground-get-everything-on-focus, to zoomed in-with-very-narrow-field-of-view-teleshots, with Brice becoming sometimes a Voice Activated Lightstand with a small softbox triggered wirelessly.
The post production also allowed us to bring the shots to the look we wanted, with some cool black and white pictures we envisioned at the time. That was our second time shooting golf (on snow… again), and we loved the experience.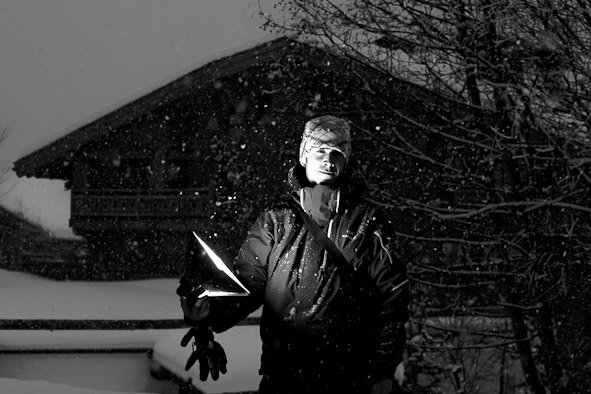 Click the photo of Brice testing the softbox to access the gallery
At the same time during the week, my first photographic exhibition was taking place in the Guilhem Gallery. It went well, i had very positive feedback and even managed to sell a couple of prints – click the Rolls-Royce-parked-outside-the-gallery-picture underneith to check the virtual tour of the exposition.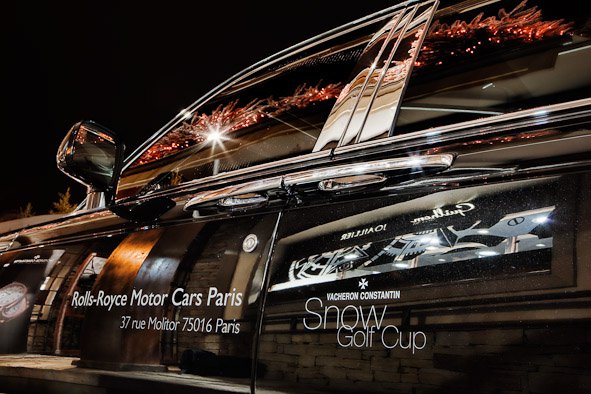 Click the photo to check the virtual tour of the exposition
The free magazine they designed to promote the event was a big success, it was a big size classy magazine, printed very well on top quality paper. I had a lot of my photos in it, some on double pages between prestigious ads for Rolls Royce for instance… You can download the magazine by clicking on its cover underneith.
Click the cover to download the magazine
So overall it was a great week, with very happy clients – making us very happy photographers…
Time to get back to freestyle / freeride shoots now !